Sky Pilot Theme Getting Started Walkthrough
This guide will help you understand the installation process and settings available in the Sky Pilot theme to build your website.
First, you'll need to purchase a license to Sky Pilot. It is available as an individual purchase, but also available in the Universe and Infinity Bundles.
You can add your license key to the backend of your website under wp-admin > LifterLMS > Add-ons & More > 'My License Keys'
Alternatively, once you have a license, you can also find the download for the Sky Pilot theme inside your LifterLMS account.
You can manually install the theme by downloading the file and uploading it to your website by heading to wp-admin > Appearance > Themes > Add New > Upload Theme, or via the FTP upload process.
The LifterLMS Sky Pilot theme utilizes the functionality of the WordPress Full Site Editor, you can find the main options for the theme for modifying the headers, footers, and other template parts under wp-admin > Appearance > Editor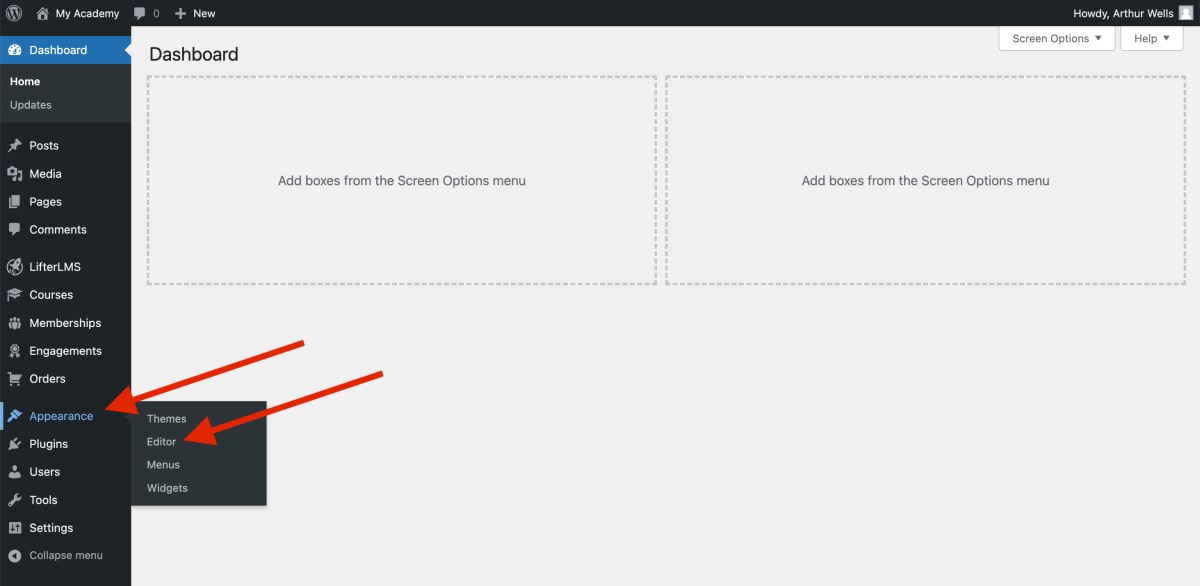 Inside the editor, the two main sections are 'Templates' and 'Template Parts'.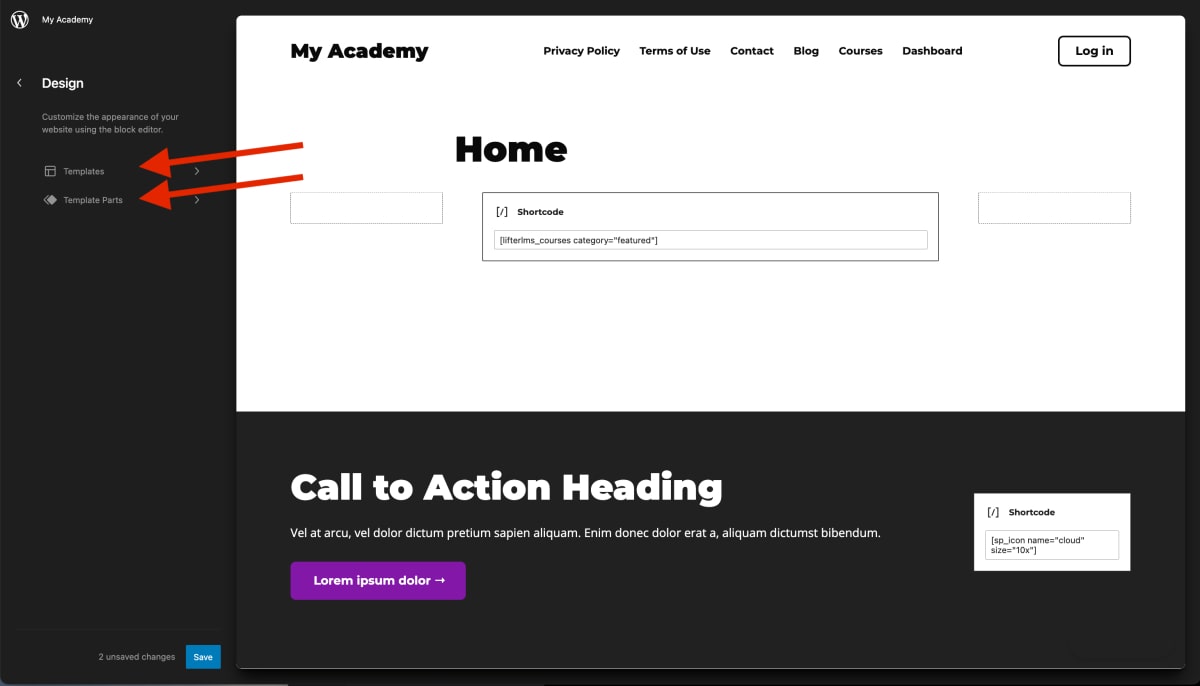 Templates include page templates, post templates, and other post types in WordPress, you can even create templates that apply to specific pages or sets of pages.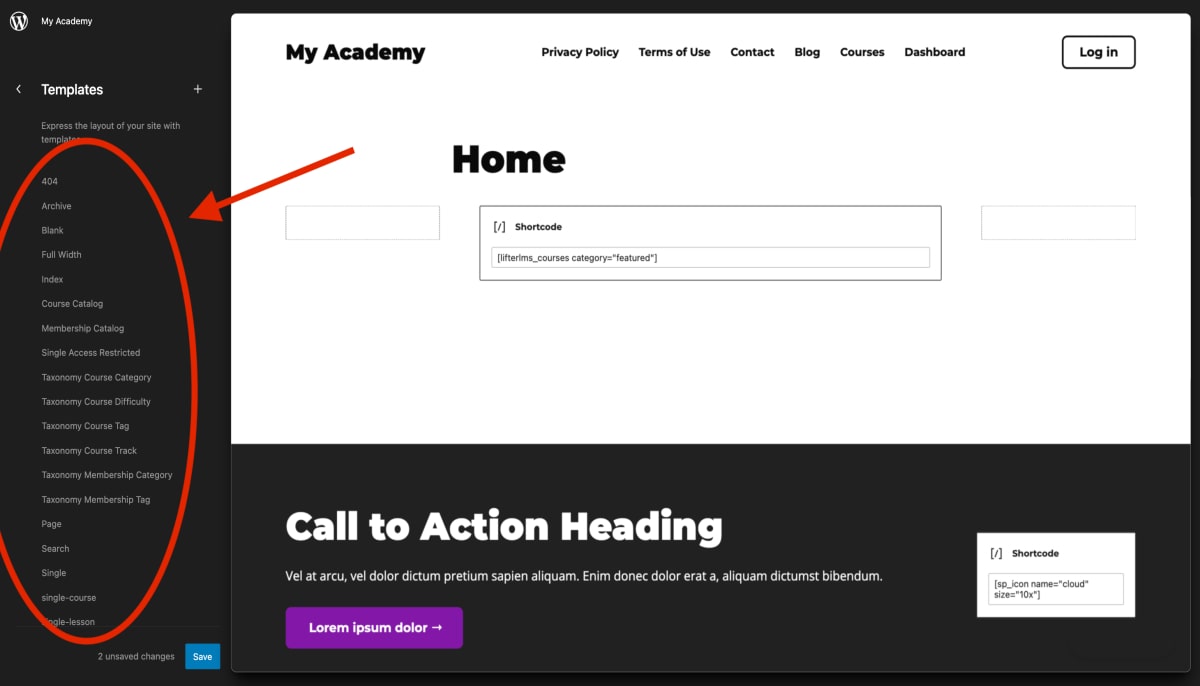 When editing a page individually, you can select the template for that page that can be applied to that post type.