"To Lift Up Others Through Education"
Community Focused

We care about our community. Everything we do demonstrates our ability and commitment to listen, understand, and serve our people. Inside our company we foster and demand a community of diversity, inclusion and respect.

Reduce Friction

We are in the friction removal business. Everything we do is focused on removing friction so our users can accelerate their mission and vision.

Continuous Improvement

We have a growth mindset, and we do the work to improve with an open mind. So do our customers. 

Learner Results First

We believe in not just creating information products. We help education entrepreneurs facilitate learner results and lasting transformation. 

Extreme Ownership

We value leadership. Taking responsibility and ownership of results and relationships is what we do as a software company and what our customers do for their learners.

Clear Communication

Communicating effectively is the backbone of how we work, and we help education entrepreneurs communicate better as well. We believe that the clarity of conversation is in direct correlation to the quality of results and transformation. 

Fulfill Potential

People who work at LifterLMS are fulfilling their professional potential. We help our users and customers fulfill their potential through online education.
The LifterLMS core team is a passionate group of online educators and technologists.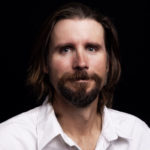 Chris Badgett
Chris started learning about online education on a glacier in Alaska. He's created courses on everything from organic gardening to wood working. He is passionate about helping other entrepreneurial educators find success and create impact.
Jason Coleman
Jason has been pushing WordPress to its limits for many years and is an advocate for using WordPress as an application framework to build web sites and apps that go above and beyond the typical blog of CMS site. Jason lives in Reading, Pennsylvania with his wife and business partner Kimberly Coleman and their two children.
Kim Coleman
Kim graduated from Villanova University with a B.S. in Business Administration and Entrepreneurship. In 2006, Kim and her partner Jason, launched Stranger Studios, a web design and web application development studio. Kim resides in Reading, Pennsylvania with her husband, their 2 children, dog Eden, flock of backyard chickens, and assorted other pets.
Will Middleton
Customer Success & Conversations Lead
Will works with WordPress and LifterLMS websites exploring and pioneering new ways to use tools to accomplish almost any task on web creators want to achieve. He is a course creator and entrepreneur. He enjoys playing card games & board games.
Natalie Herron
Natalie has been WordPress developer for a little over a year, getting her start with WPFusion. She works with customer support for LifterLMS, combining her new skills with years of customer service experience. In her spare time she's a writes fiction and obsesses over her cat, Kitty Rick.
Rocco Aliberti
Rocco is a WordPress developer. He bumped into LifterLMS while looking for the perfect solution for his girlfriend's courses website. It was love at first sight, with LifterLMS, of course. When not busy torturing their two cats with the sound of his guitar, he mostly works on maintenance and development of LifterLMS.
Kurt Von Ahnen
Kurt is a retired motorcycle road racer turned competitive cyclist. He uses his leadership experience  and  training to add value to other speakers and businesses looking to get online. As a published author, accomplished corporate trainer and curriculum developer, it was the culture of LifterLMS that attracted him as a client… so much so they added him to the team.
Nadia Akther
From 2020 Nadia is catering her knowledge and experience in the WordPress sector by doing various projects. She started working as a freelance customizer. Currently, she has joined the marketing sector of LifterLMS. During her leisure time, she likes to roam around different places. Besides, she loves to cook traditional Bengali food.
The LifterLMS Story has been featured on...

Become a Part of the LifterLMS Family
We're here to help you create, launch and scale your high value online course or training based membership website.