"To Lift Up Others Through Education"
Chris goes off the grid

Chris graduates college, becomes nomadic for a 10 year climbing, Alaskan dog mushing, and journey of leadership development and self discovery

Thomas writes his first line of code

Thomas started writing HTML code on loose leaf paper before most people even cared about having a website.

Chris takes his first online course and is changed forever

While caretaking a house for the winter Chris takes his first online course, a productivity course by Eben Pagan. He transforms into a person with elite personal productivity habits and falls in love with the information product industry

Chris launches first online business and it FAILS

Chris hires a programmer in Russia to build a green business directory web app and the project goes nowhere

Thomas lands his first web development client

Thomas convinces his future father in law to buy his web development services for their business.

Chris discovers WordPress

Chris teaches himself WordPress by watching YouTube videos and builds his first WordPress website ... a blog about outdoor leadership

Badgett Media launches

Chris becomes a WordPress website building freelancer available for hire. Badgett media is formed as a side hustle, and Chris sells his first website service package to a real estate developer for $300.

Thomas publishes his first book of poetry

Thomas publishes his first full-length poetry collection called I Don't Mind if You're Feeling Alone with publisher YesYes Books.

Thomas quits his 9-5 web development job

After compounding stress, Thomas resigns and decides to make his own career path.

codeBOX launches

Thomas forms his web development agency called codeBOX focusing on custom website development and advanced marketing automation for Infusionsoft customers. The first customer was a legal educator.  

Chris launches first online course on Udemy

Chris challenges himself to launch an online course on Udemy in one day about one of his  favorite skills ... cooking omelets. 

Badgett Media and codeBOX merge

Chris and Thomas decide to stop being independent contractors for each other's companies and join forces as one company.

The LifterLMS product idea born

Based on client demand and the team's interest and experience in courses and membership sites, codeBOX partners decide to create a WordPress LMS product.

LMScast podcast launches

Episode 1 of the LifterLMS podcast launches to listeners worldwide to help course creators and WordPress LMS website builders succeed. 

LifterLMS launches to the public

After being used on client websites, LifterLMS rolls out for anyone to use as a WordPress plugin to power their online course or membership website. 

LifterLMS Facebook group born

The seeds of what would later become a massive online community started with Chris making posts that only a few people would see. 

codeBOX closes client services offering

codeBOX sunsets client services department to bring full focus and energy on being a product company with LifterLMS.

LifterLMS 3.0 & Universe Bundle launches

LifterLMS changes the business model from offering add-ons only to a bundle option while also revolutionizing the industry with their new course builder interface.

LifterLMS crosses 1,000 customer milestone

After 26 months of hard work investing in the LifterLMS project the customer base surges across 1,000 active subscriptions.

Software trial platform debuts

LifterLMS releases a demo site trial service to allow people to try the suite of software tools to help with the purchasing decision.

Course building from one screen rolls out

LifterLMS launches it's innovative course builder, revolutionizing how courses are built on a WordPress website. 

Infinity Bundle software package transforms the WordPress LMS industry

The Infinity Bundle launches charting a course and software add-on package for the most all-in-one technology solution for course builders and people building training based membership websites with WordPress. 

200th episode of LMScast podcast takes the airwaves

Our niche podcast continues to introduce valuable experts and their ideas and stories to growth minded education entrepreneurs worldwide. 

LifterLMS brand refreshes

Heading into the last year of the decade LifterLMS polishes their brand with a new logo and updated assets.

LifterLMS celebrates 5 year anniversary

Happy birthday LifterLMS!
Community Focused

We care about our community. Everything we do demonstrates our ability and commitment to listen, understand, and serve our people. Inside our company we foster and demand a community of diversity, inclusion and respect.

Reduce Friction

We are in the friction removal business. Everything we do is focused on removing friction so our users can accelerate their mission and vision.

Continuous Improvement

We have a growth mindset, and we do the work to improve with an open mind. So do our customers. 

Learner Results First

We believe in not just creating information products. We help education entrepreneurs facilitate learner results and lasting transformation. 

Extreme Ownership

We value leadership. Taking responsibility and ownership of results and relationships is what we do as a software company and what our customers do for their learners.

Clear Communication

Communicating effectively is the backbone of how we work, and we help education entrepreneurs communicate better as well. We believe that the clarity of conversation is in direct correlation to the quality of results and transformation. 

Fulfill Potential

People who work at LifterLMS are fulfilling their professional potential. We help our users and customers fulfill their potential through online education.
The LifterLMS core team is a passionate group of online educators and technologists.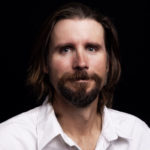 Chris Badgett
Chris started learning about online education on a glacier in Alaska. He's created courses on everything from organic gardening to wood working. He is passionate about helping other entrepreneurial educators find success and create impact.
Thomas Levy
Thomas is a self-taught programmer, a published poet, and he takes his mediocre amateur-level competitive weightlifting very seriously. He's the architect and lead developer of LifterLMS.
Natalie Herron
Natalie has been WordPress developer for a little over a year, getting her start with WPFusion. She works with customer support for LifterLMS, combining her new skills with years of customer service experience. In her spare time she's a writes fiction and obsesses over her cat, Kitty Rick.
Will Middleton
Will works with WordPress and LifterLMS websites. He is a course creator and entrepreneur who is also one of the LifterLMS Experts. He enjoys playing the card game Magic the Gathering.
Kurt Von Ahnen
Kurt is a retired motorcycle road racer turned competitive cyclist. He uses his leadership experience  and  training to add value to other speakers and businesses looking to get online. As a published author, accomplished corporate trainer and curriculum developer, it was the culture of LifterLMS that attracted him as a client… so much so they added him to the team.
Rocco Aliberti
Rocco is a WordPress developer. He bumped into LifterLMS while looking for the perfect solution for his girlfriend's courses website. It was love at first sight, with LifterLMS, of course. When not busy torturing their two cats with the sound of his guitar, he mostly works on maintenance and development of LifterLMS.
Sekander Badsha
Sekander is a WordPress enthusiast specialized in WordPress theme and plugin marketing. He has been contributing to the WordPress project and may other open source projects since 2012. He has been working closely with eCommerce and eLearning platform owners mostly during the career. During the weekend, he likes to experiment with different recipes and visit new restaurants.
The LifterLMS Story has been featured on...

Become a Part of the LifterLMS Family
We're here to help you create, launch and scale your high value online course or training based membership website.