The Best WordPress LMS Software
Increase course sales, learner results & delight from your learning management system website that you own and control. All in one affordable system.

Builders
The WordPress developers, designers & IT pros who build LMS websites and training portals for clients, employers & themselves
Starters
Do-it-yourself innovators who are looking to create high value online courses, coaching or training based membership websites
Switchers
People who have outgrown a  hosted platform or an incomplete WordPress stack looking for more power, control and better support
Everything you need to create, sell, and protect engaging online courses
Here's why smart entrepreneurs, teachers, niche experts
& website builders choose to accelerate with LifterLMS
LifterLMS has a keen focus on engagement and helping you create courses that students enjoy and actually complete.
LifterLMS helps you build a strong income generating teaching business or membership site.
LifterLMS helps online course creators convert their expertise & life experiences into income by creating impactful courses.
LifterLMS is a complete membership solution and so much more.
LifterLMS allows you to lock down your content to the people who are supposed to be able to see it at exactly the right time.
It's wild how with LifterLMS you can manage and control your own online school from a simple WordPress website.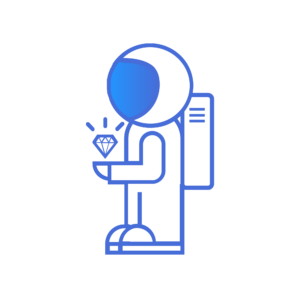 People just like you choose LifterLMS to accelerate wealth, freedom & impact
Your Ultimate Online Course Website
Get all the tools made by LifterLMS to increase sales, leads, and engagement in your online course or training based membership website
For Education Entrepreneurs
Sarah Lorenzen @slorenzen
What all LMS softwares should aspire to be!
As a former School Teacher, professional User Experience Designer, and current online course creator – I can honestly attribute much of our success to LifterLMS and it's consideration for multiple learning modalities, UI/UX out of the box, and natural student Engagement opportunities.
I only wish we started with it right from the start, instead of 5 months in on a massive redesign for the better! It's exceeded all my expectations, increased student engagement, lowered our refund rate, and is a breeze for our team to use.
In less than 10 months we've gone from $0 to $300K in revenue with LifterLMS playing a huge part in that!! I'm looking forward to everything that comes next from the creators of LifterLMS!!
Advanced Videos
Create professional video experiences in your courses with a sophisticated suite of video enhancements to help your learners stay engaged and get the most out of video.
Use LifterLMS with Your Favorite Tools

LifterLMS Customer Reviews
Easy to Use Awesome Course Plugin
A friend told me about LifterLMS as we were both using Teachable. Teachable is super easy to use if you don't know much about coding, etc. But, waiting for my money for what sometimes felt like forever just wasn't cutting it for me. I tested LifterLMS and spoke back and forth with support to get some questions answered. I was hooked. The courses are easy to set up and it works well with BeaverBuilder on WordPress. I purchased the ConvertKit extension and am super pleased with how everything integrates nicely. The team has been so helpful by answering questions quickly in their Facebook Group and have listened to user needs. They did a huge improvement recently and I loved all of the updates. I've had people ask me many times what I use and I am a proud affiliate now. It's definitely a better alternative to course development programs that make you wait nearly 45 days to get paid for what you're teaching. And your users never have to leave your site to take a course. You keep control.
Amazing Functionality for Academic Courses
Hands-down the best LMS for higher education I've used. We were using Moodle, and were looking to upgrade to something more modern for several years but nothing offered the same level of functionality. LifterLMS provides a student interface that works directly from our website (thus ensuring regular student interaction with the site itself and our social media), and provides easy access to course materials, timetables, assessments and assessment results. Together with Google for education, they make the perfect online experience for teachers and students alike. Well done! Plus, the technical support is very effective and efficient.
LifterLMS and its suite of premium add-ons have been invaluable to me in building my LMS website, and their staff have been unfailingly helpful and very capable in answering my questions and helping me to resolve any issues. It's an excellent choice for anyone who wants to build online learning content, and is very easy to use.
Absolutely love this plugin. It hosts a course that has made me thousands and does it so well. Saves me from needing to use a costlier option.
Using LifterLMS Going on 3 Years and...
…I love and appreciate all that the team does! They're all heart and soul! They give great support and stay abreast of keeping the LMS cutting edge. Thank you awesome LifterLMS team!
Hassle-free LMS with compatibility with popular themes and page builders. I also LOVE the drag/drop course builder — and above all it has a WooCommerce integration! All that comes with a friendly team and community around this plugin. Thank you guys and keep it up!
I am a beginner and have found the support to be outstanding. I get regular updates and emails from the Founder. For me this makes LifterLMS authentic.
Love LifterLMS. Have tried a number of LMS plugins, perhaps almost all by now. I like LifterLMS by far the best and it's super easy.
The best LMS around – easy to work with!
I tried several (unfortunately) before I ended up with LifterLMS — and it is so much better than the rest of gang!
Creative & engaging ways to make courses
I chose LifterLMS because there are so many creative and engaging ways to make courses. And technical support has fast and very good service.
LifterLMS is one of the best LMSs I have seen so far. The newly improved Course Builder is dope — the easiest for non-techies.
Got to be the best LMS out there..
have got to say this has to be one of the best learning management systems out there..I have tried a few over the last 12 months looking for a way of replacing my external LMS.
This fits the bill 100% and with every update it get better and easier to use with more functions. The LifterLMS support team is fantastic if you ever get stuck with anything…
With over 2,000 students it still holds up great. Glad LifterLMS has a great team that helps with any issues you may have. They constantly update the platform and have great tutorials. Really happy with them overall.
Great Support & Elegant, Easy Interface
This is shaping up to be my favorite LMS — love the features and plan to migrate all my courses over to it. Amazing support for such a full-featured program. Thanks to the LifterLMS team.
In one week I did what I wanted to do in 4 months! Just unbelievable. Thanks guys so much for coming up with this plugin.
I set out to create a educational website and initially got quotes of $15-20k. I used LifterLMS and I've created a professional look/feel for under $1k. I love LifterLMS!
Using Lifter for over one year and I can say that all what they provided for all teaching communities is enormous. Hope they grow bigger and bigger to provide more features! Somehow this plugin changed my life because I made my dream come true and I can provide high quality content what is used by hundreds of students in my country.
We are Ready to Help Solve your Business Problems
The LifterLMS software helps teachers, coaches, IT professionals, entrepreneurs, and continuing ed providers build and own custom WordPress websites for ...

Online Courses & Programs

Online Learning Marketplaces

Blended Learning Scenarios