When a large portion of the LifterLMS community speaks out about wanting some new features, we think very seriously about adding them.
That's exactly what happened in LifterLMS 3.6.0 and with the 2 new LifterLMS Labs.
Here's what's new …
1) The ability to hide courses and memberships from the catalogs and/or search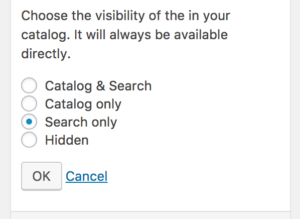 Some people need to hide working courses or memberships from the public. Here are some reasons to hide them or exclude them from search:
You have a course in the 'pilot' testing phase, and you don't want more people to find it yet.
You create a special membership for a group or client that you don't want others to know about or find if they are browsing your site. Perhaps it has special pricing, too.
You have a secret course that you don't want the general public to know about.

Documentation link: https://lifterlms.com/docs/course-membership-visibility-settings/
2) Control over the order of courses in the student dashboard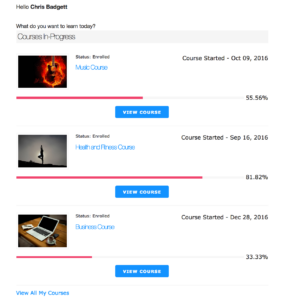 You may want to control the order that courses show up on the student dashboard. Now you can!
This is helpful if you automatically enroll a learner in a bunch of courses when they purchase a membership, and you want to suggest a certain order visually for which course they should start with.
Or perhaps you want to have the introductory course show up at the top of the course list.

Documentation link: https://lifterlms.com/docs/how-to-order-courses-on-the-student-dashboard/
3) Action Manager
The Action Manager is a LifterLMS Lab that allows you hide or display certain LifterLMS components without having to write code.
The reason this is located in a LifterLMS Lab and not in the core plugin is because having a lot of settings like this makes the site a little less performant because of all the database calls.
So there are two ways to hide certain parts of LifterLMS:
Use the awesome new Action Manager Lab and check on or off what you want to display.
Add an action to your website's codebase like this.

Documentation link: https://lifterlms.com/docs/lab-action-manager/
4) Lifti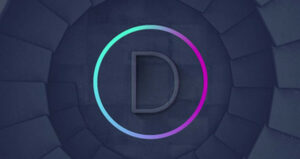 Lifti is a powerful LifterLMS Lab for Divi theme and Divi Builder users.
Lifti makes LifterLMS work even better with the Divi theme in the following ways:
You can use the Divi Builder on courses, lessons, and memberships.
Allows you to create two versions of the course or membership page with the Divi Builder. This is the same page or URL on the website, but a different page is displayed wether the visitor is enrolled or not. One view is the sales page. The other view could be whatever you want enrolled people to see.
You can use a predefined Divi course layout or modify it to create your own.

Documentation link: https://lifterlms.com/docs/lab-lifti/
Here's what I'd like you to do next …
1) Update to the latest version of LifterLMS so you can get all the new benefits.
2) Go play with LifterLMS Labs if one of the Labs looks appealing to you.
3) Go vote and leave comments on the LifterLMS feature voting page so we can hear your voice on what LifterLMS should do for you next.