LaunchPad Theme Settings: Overview
The core of the LifterLMS LaunchPad Theme is it's numerous theme settings.
LaunchPad's settings allow you to customize the layout, typography, and colors of LifterLMS and more.
Getting Started
Navigate to your WordPress Admin Panel
Navigate to the LaunchPad Settings page by clicking "Appearance -> LaunchPad"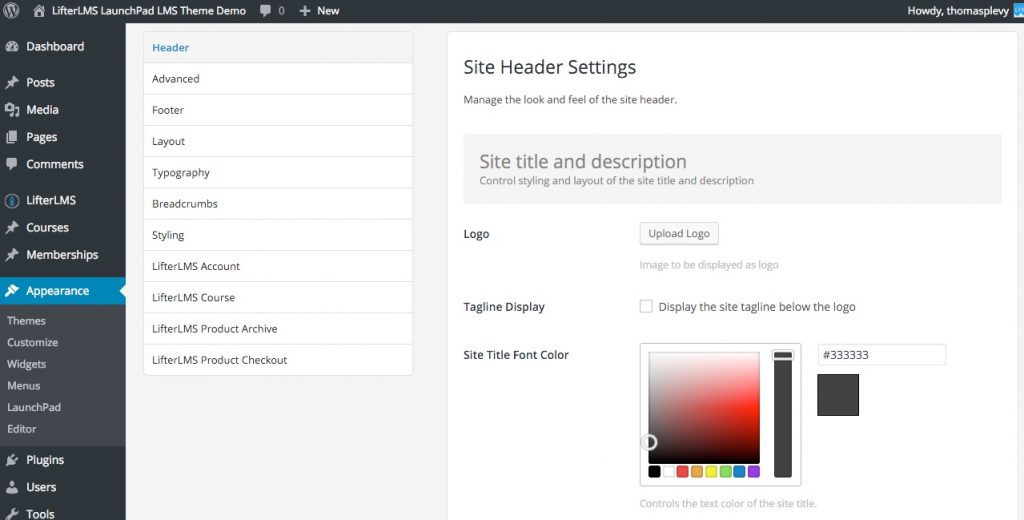 Use the links below for details on how to use each set LaunchPad Settings
Header: Settings to control your logo, site title and description, and primary navigation.
Footer: Control the background colors and layout of the footer.
Layout: Define the layout and width of the website
Typography: Customize the font families and sizes of various text elements on the site.
LifterLMS Course (Coming soon)
LifterLMS Product Archive (Coming soon)
LifterLMS Product Checkout (Coming soon)
Advanced: Custom CSS & JavasScript and your LaunchPad License key.
Saving Settings
When making changes to your settings, ensure you click the "Save Changes" button on the bottom of each screen. LifterLMS LaunchPad does not automatically save changes as you work.
Reset LaunchPad Settings
To reset your LaunchPad settings, follow the steps outlined in How do I reset LaunchPad settings to their default values?