There's a flurry of activity over at LifterLMS.
A lot is happening in August that you can benefit from.
A new Authorize.Net payment gateway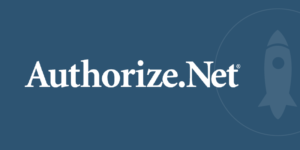 The LifterLMS Authorize.Net add-on just released today.
The LifterLMS Authorize.Net add-on is a payment gateway similar to Stripe that allows you to accept one-time or recurring credit card payments for your LifterLMS courses and memberships.
If you have an active Universe Bundle or Infinity Bundle license, the Authorize.Net add-on is available for immediate download inside your account on the LifterLMS website.
Announcing the Social Learning add-on release date and pricing options
The advanced LifterLMS Social Learning add-on will release on October 10th.
The top features and benefits of the Social Learning add-on include:
Facebook-like walls on your site so that learners can communicate with each other and the teacher as a community (on your website)
Learning milestones for each user that can be posted to the wall automatically for increased gamification, camaraderie, and conversation
Advanced user profiles so that students can personalize their home on your learning platform
An option for the ability of your students to share their profiles, achievements, and certificates to the public web to show what the've accomplished and open a viral marketing loop for you, the course creator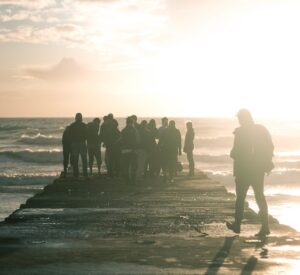 The advanced Social Learning add-on pricing will be $199 the day after launch day.
From September 1st through launch party day on October 10th, you can preorder the Social Learning add-on for $169 (your annual subscription license renewal date will be 1 year from the launch day, so you don't need to worry about losing days on your license if you preorder).
You can also gain access to the Social Learning add-on as part of the Infinity Bundle…
Infinity Bundle price increases and schedule
As we mentioned here, the price of the Infinity Bundle will continue to climb towards $999.
There are 7 days left before the price of the LifterLMS Infinity Bundle goes up from $499 to $599. The price of the Infinity Bundle goes up to $599 on September 1st.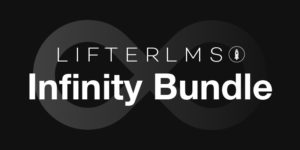 From September 1st through the launch party day of the Social Learning add-on on October 10th, the price of the Infinity Bundle will remain $599. This period of time is the Social Learning prelaunch window.
The day after the release of the Social Learning add-on, the price of the Infinity Bundle will climb to $699 on it's continued journey towards $999.
If you're not already on board, now is a great time to get the Infinity Bundle before the price goes up again.
New features added to the LifterLMS core plugin
Loads of new features and benefits have been added to the free core LifterLMS plugin for you this August so far.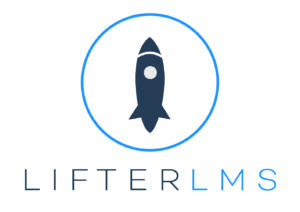 Here are the highlights:
New features added to the LifterLMS LaunchPad theme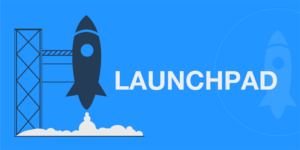 A new update to the LauchPad theme also dropped this month!
LaunchPad theme users get an incredible amount of options to customize the appearance of LifterLMS elements without having to write code.
Here's what's new in LaunchPad 2.2.0:
Added new post settings for LifterLMS content, pages, and posts:

Disable header entirely
Disable navigation
Display alternate menu
Disable footer widgets area

Added new global layout settings for controlling the top and bottom margins of the main content area. See these settings under "Layout."
If you are not sure if LaunchPad is the right theme or not for your needs, feel free to contact us here with questions about LaunchPad.
More love for Beaver Builder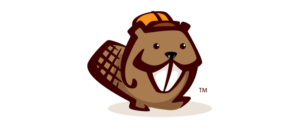 If you haven't heard of it yet, Beaver Builder is a page building plugin for WordPress so you can create fancy layouts in the content areas of your WordPress website without having to write code.
The new version of the LifterLMS LaunchPad theme has improved compatibility with Beaver Builder to allow full-width rows on all post types like courses and memberships.
We also added a new free LifterLMS Lab for deeper Beaver Builder compatibility and wrote about it here.
The following features are enabled automatically when enabling the LifterLMS Lab for beaver Builder:
Adds LifterLMS-specific modules for course and lesson construction via Beaver Builder.
Adds row & module visibility settings to conditionally display elements based on course/membership enrollment status of the current visitor.
Adds a basic LifterLMS course template for quick course building with a layout similar to the standard LifterLMS course layout.
Click here to view the documentation for the LifterLMS Lab for Beaver Builder: https://lifterlms.com/docs/lab-beaver-builder/
But wait there's more Beaver Builder love …
We also added a new update to the LifterLMS Pro graphics pack so that you can use the LifterLMS LaunchPad theme and Beaver Builder to get a homepage like you see on the LifterLMS demo site with just a couple of clicks.



Here are step by step instructions on how to make your homepage look like the LifterLMS demo homepage with the LaunchPad theme + Beaver Builder.
Here's what I'd like you to do next
Step 1) Enjoy all the new benefits added to LifterLMS and some of our premium products!
Step 2) Consider investing in your education business with the Infinity Bundle before the price goes up if you haven't yet.
Step 3) Come connect with the LifterLMS community in the LifterLMS facebook group.
Let's build strong education platforms together!