This documentation explains how to create a certificate in LifterLMS.
To create a certificate go to Engagements –> Certificates –> Add Certificate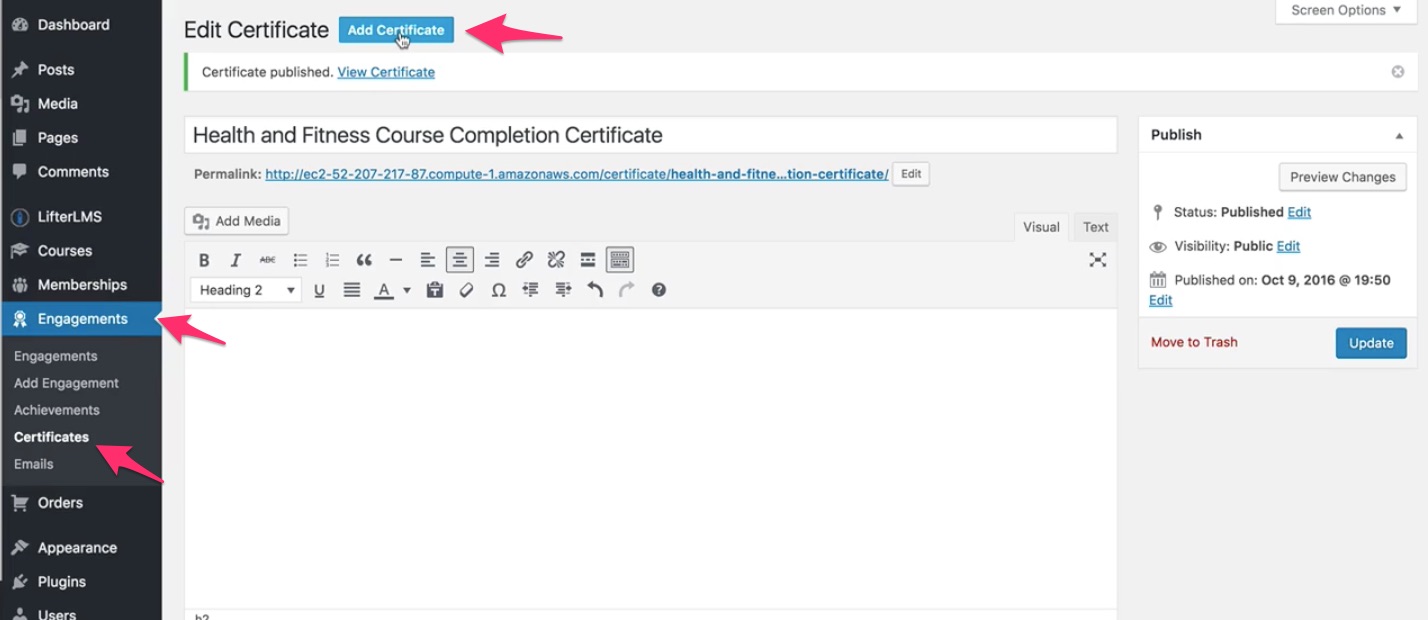 Name your certificate by filing in the appropriate field, as seen below.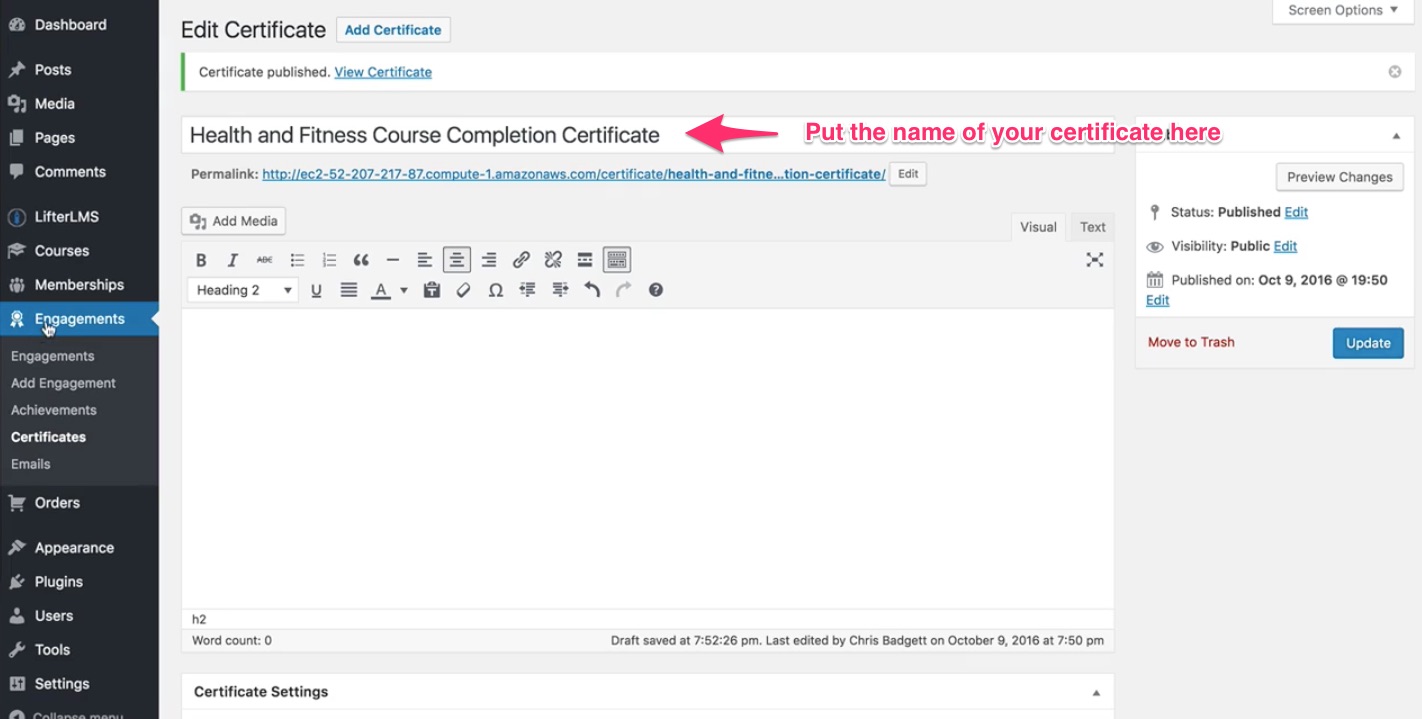 Add content into the body of your certificate in the text editor.  Scroll down to copy the desired merge fields.  A default certificate background comes with LifterLMS.  You can use the included background for your certificate, or customize it by uploading your own branded background.
The name of the certificate, however is not the title! To add the title you will want to scroll down to below the text input field! This section will allow you to add both the title and the background. The title will show up on both the top of your certificate and will show up on the Student Dashboard's My Certificate section!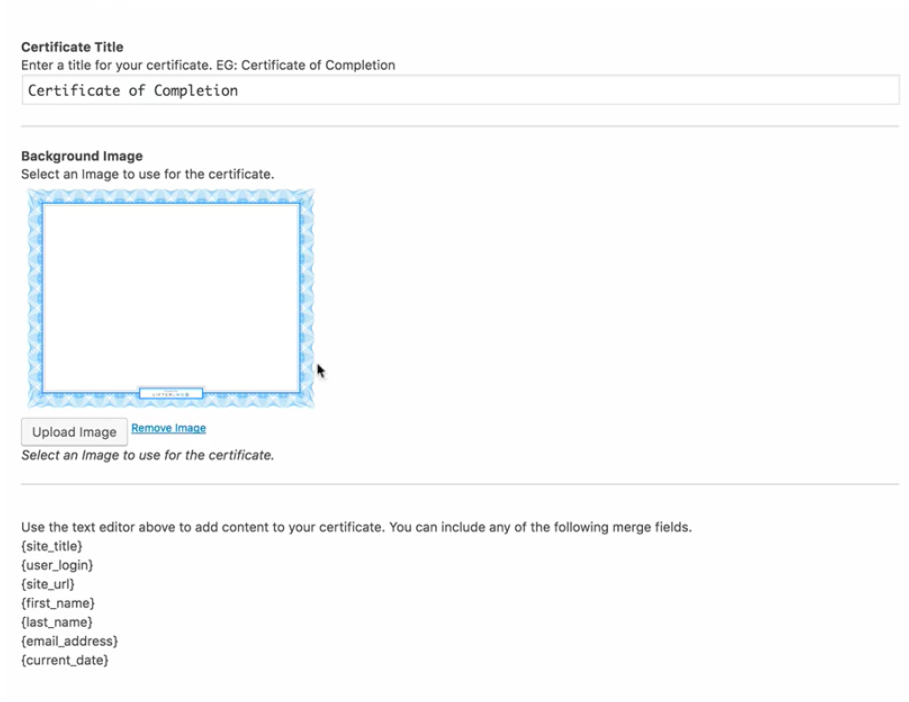 You can also change the background size of the certificate to fit your layout! Please see our walk through for more information on changing sizes!
Once you get the certificate created you can preview your certificate with the preview changes button in the upper right hand corner after saving!
This will give you a feel for what the certificate will look like once a student receives it!
Please keep in mind that changes to the certificate once it has been earned by a student will not take affect retroactively. The earned certificate will need to be deleted and re-triggered to update with any changes made.


Next, you will need to add an engagement, enter your engagement information and set your engagement triggers.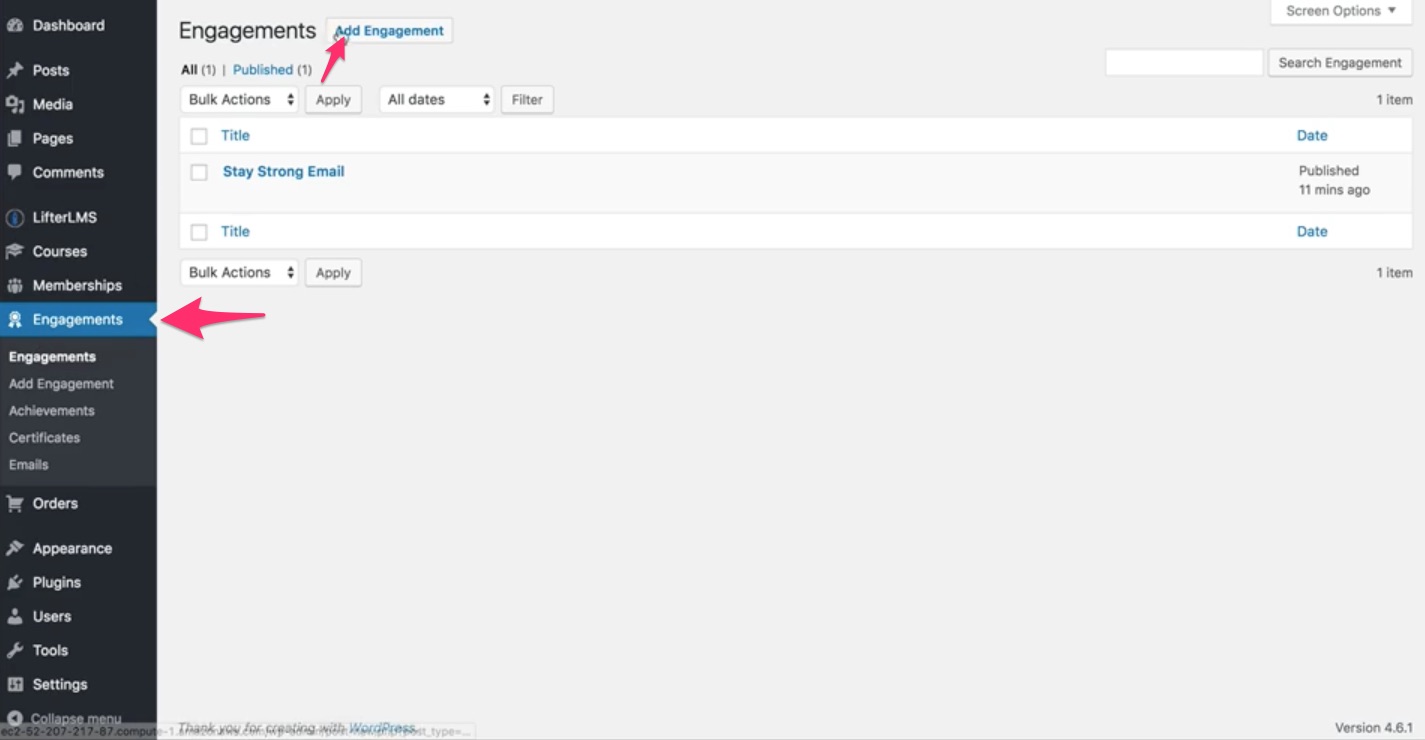 Select "Certificate" for your engagement type.  You can select an engagement delay if you don't want your certificate issued immediately.  Also, make sure to select your engagement trigger (the event that causes the certificate to be issued, for example completion of a lesson or course). Make sure to click "Publish" when you are done!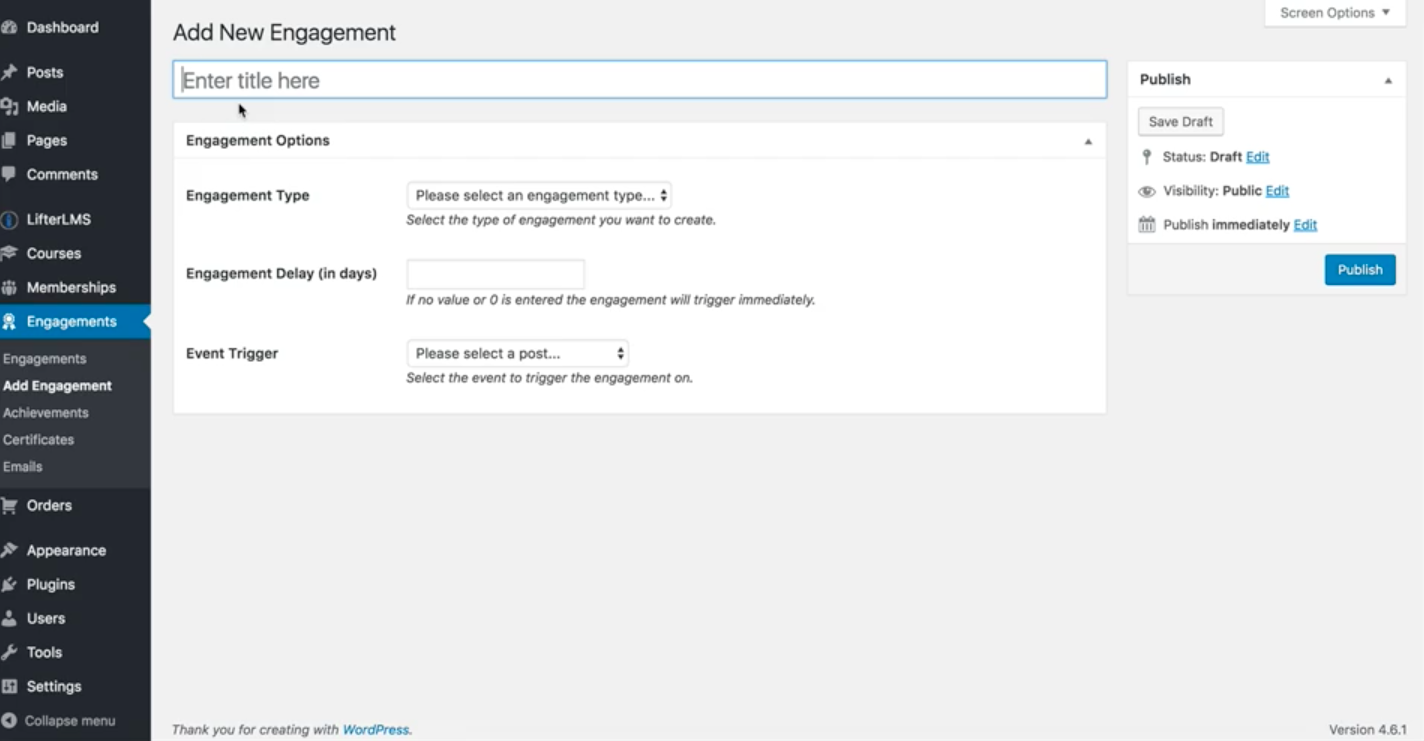 After a student has earned a certificate, they  can view in in their Dashboard.  Go to "My Courses,"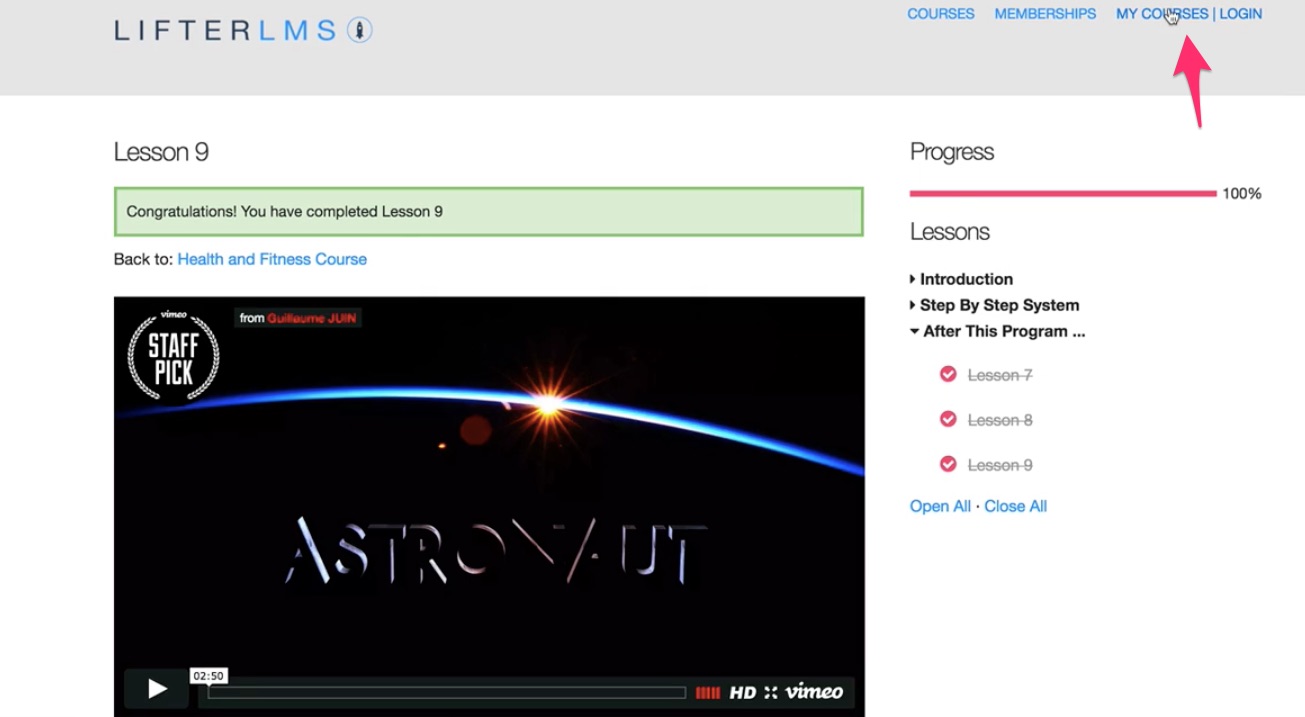 and scroll down to "My Certificates," to view.


For more information, you can also watch our video tutorial on certificates or review our documentation on Engagements.