Course creators and membership site owners use quizzes for lots of different reasons to increase learning results, value, personalization, and more.
Did you catch last month's post about the release of LifterLMS Advanced Quizzes?
If not check it out, and read on here to see what's new since then.
Welcome to the most powerful WordPress LMS quiz system
The core LifterLMS quiz system has been rebuilt from the ground up to make it faster and easier for course creators to create quizzes and offer an elegant experience for the quiz taker.
The quiz builder has moved inside the course builder like you can see here.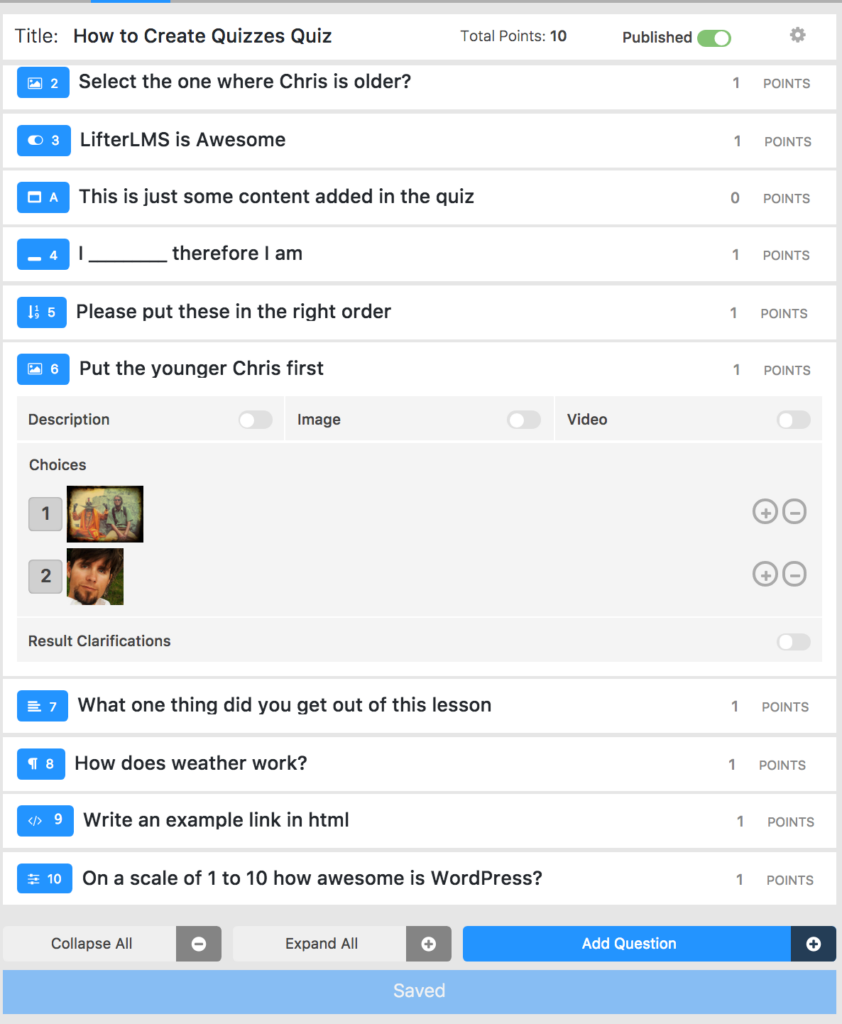 The core quiz builder in the free LifterLMS plugin has many new features and includes the following automatically graded question types:
Multiple choice
Picture choice
True / False
The Advanced Quizzes add-on includes these question types:
Fill in the blank
Reorder items
Reorder pictures
Short answer
Long answer
Upload
Code
Scale
Matching (currently in development)

Some of the advanced question types introduce manual grading, and the ability to leave remarks as well.
Manual grading is great for things like:
Testing competency
Certification programs
Mandatory continuing education programs
Collecting uploads from students that need review
Short free key answers to questions
Long-form essays
And much, much more.
There is also a new feature in some of the automatically graded quiz questions where you can have multiple correct answers. This means that the user has to select all correct answers in order to get it right.
A not so secret feature
We also added an assessments feature where you can weight a particular question to zero points to collect an answer to a question but not apply the question towards the grade.
Some examples of ways you might use ungraded questions would be for collecting:
Testimonials
Course feedback
Instructor feedback
Net promoter scores
Ungraded coaching client information
And much, much more.


This feature idea came out of the LifterLMS community in a live Office Hours discussion. Thank you for innovating with us!
If you have an idea for a new feature, you can always contact us here about it.
The history of quizzes in WordPress
Like most things with LifterLMS, as with Social Learning, we've built quizzing from the ground up to meet the needs of the modern course builder and membership site entrepreneur.
The initial quiz system in LifterLMS was solid, but slow to use for building out quizzes from scratch.
Users repeatedly asked for a quicker way to build quizzes, which lead to the development of the quiz builder so instructional designers could architect a simple or complex quiz from one screen.
What does it look like?
The video below will give you a quick 12 minute tour of the quiz taking student experience across multiple question types, as well as what it's like to build that quiz on the backend:

New features continue to drop …
New features continue to roll out into the core quiz system and the Advanced Quizzes add-on.
Just last week these new features were added:
Quiz deletion
Quiz detaching
Quiz question cloning
Quiz cloning (the entire quiz)
Quiz sidebar options for theme developers to tie into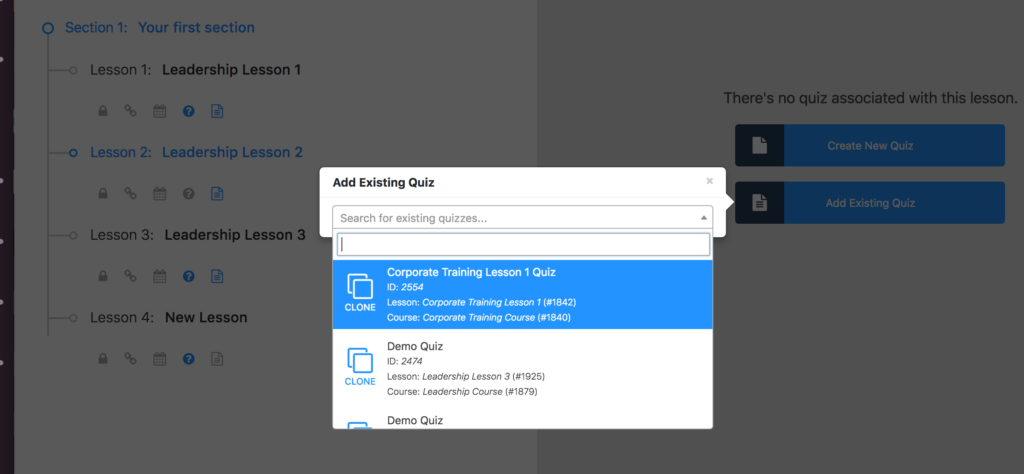 How to update
If you're ready to enjoy the new and improved quiz system, update the core LifterLMS plugin first, run the database update, then you can choose to unlock more question types with manual grading by installing the Advanced Quizzes add-on.


When you run the database update by clicking the "Run Database Updater" button, that will migrate all your existing multiple choice quizzes into the new quiz builder, which you can find on your website inside the course builder here.
When testing a new quiz, one way you can do it is to open up another browser and run a test student through the course with the quiz. That's the way I personally like testing LifterLMS sites. I'm logged in as a WordPress administrator on Google chrome and often testing the student experience simultaneously with a fake user in a separate Firefox browser.
Here's what I'd like you to do next …
If you already have Advanced Quizzes, smile because you're using the most powerful, easy-to-use, interactive quiz builder available in WordPress. The documentation for quizzes is right here if you need it.
If you do not have Advanced Quizzes yet, you can try before you buy, by signing up for a 30 day demo site. Or you can just grab yours right here as an add-on or get it as part of the Infinity Bundle.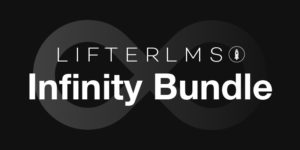 If you are looking to upgrade into the Infinity Bundle from another product, while getting the status of your current license prorated, here's how to do that.
Happy Course Building!