One of the main reasons we hear that course creators and membership site builders switch to, or decide to start with, LifterLMS is the rapid speed at which we continually develop and improve the LifterLMS product.
As you know we are constantly innovating at LifterLMS, rolling out new benefits and features based on community feedback. The past 30 days have seen a lot of new updates, so this is a roundup of what's new in summary form…
LifterLMS Assignments has rolled out of beta!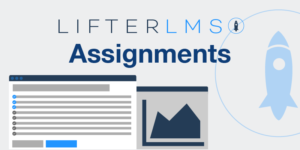 LifterLMS Assignments helps you get your learners taking action with tasks to be completed, uploads to submit and long answer essays. With assignments you can ask or require your students to act before completing a lesson. Here's what's new in addition to rolling out of beta …
1) Assignment grades now contribute to the lesson grade.  Assignment weighting has been introduced. Assignment grades can also be combined with a quiz grade if you have both attached to the same lesson.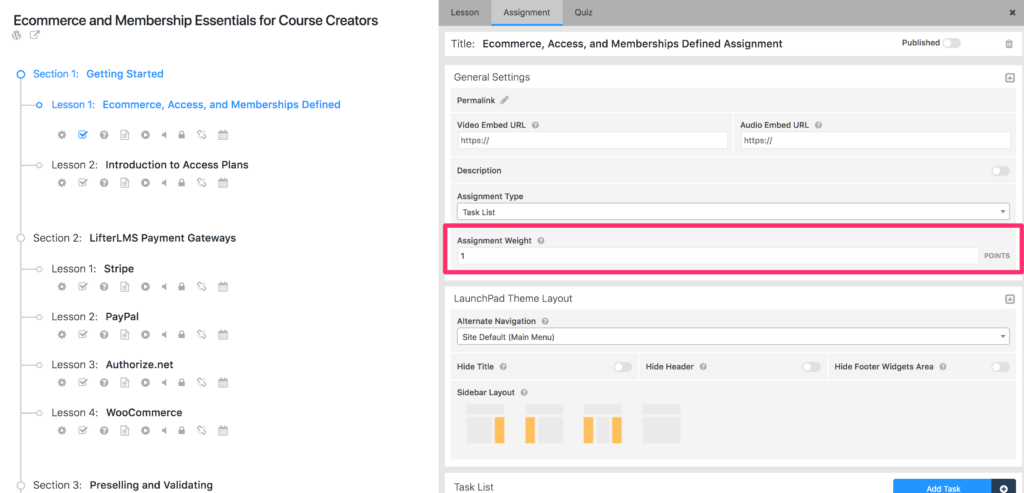 2) Lesson weighting was introduced. Now there is a concept of a lesson weight where you can select how many points a lesson contributes to the overall grade. As an example, you may want the last lesson to account for the grade of the entire course based on a final assignment and quiz associated with it.
3) New assignment email notifications are here! There is an assignment graded notification, which is an email sent to the student when their assignment has been manually graded by an instructor. And there is now an assignment submitted notification, which is an email sent to the instructor when an assignment has been submitted by a student.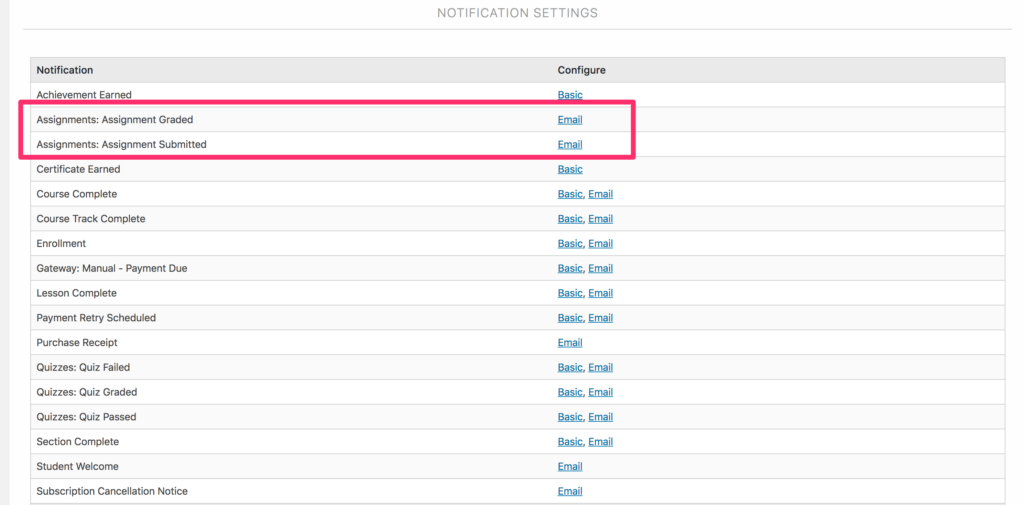 4) Learners now have assignment information on the "My Grades" area of the student dashboard. This allows students to check the status of their grades quickly and easily.
6) Assignment information is now on the student course reporting table. This allows the admins, LMS managers, instructors, and instructor's assistants to drill down into assignment details from the course and student level.
7) Assignment data added to GDPR personal data exports. This brings assignment data into compliance with the GDPR standard for privacy.
LifterLMS Advanced Quizzes Updates
LifterLMS has the most powerful WordPress based quizzing system built from the ground up around the needs of the modern course creator. Here's what's new …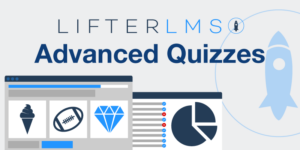 1) We added admin email notification triggered when a quiz is submitted that requires manual grading. This is helpful so instructors become aware the instant a quiz has been submitted for grading.
2) The quizzes main reporting screen now shows the number of attempts pending review in the "Awaiting Review" column. This provides a familiar inbox style experience.
3) The quizzes main reporting screen will now embolden any quiz which has at least 1 quiz attempt pending review. This is designed to mimic what we're used to with email inboxes where "unread" messages are bold.
4) Quiz attempts reporting screens will also now embolden any attempt which is pending review.
5) Email notifications are now sent to a student when an instructor reviews, grades, or leaves remarks on a quiz attempt. This helps students become aware the instant an instructor or instructor's assistant has interacted with their quiz.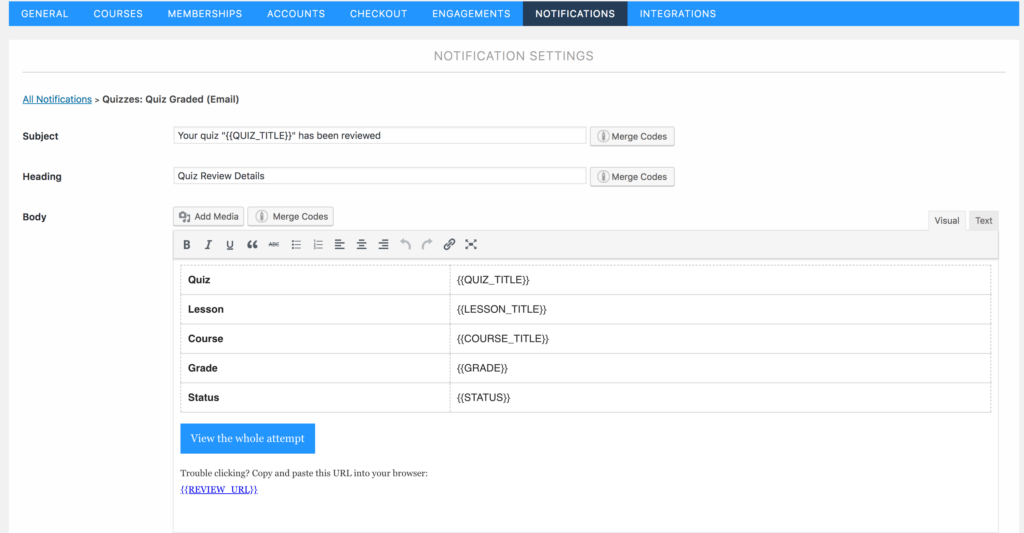 LifterLMS core enhancements
The LifterLMS core plugin continues to evolve at a rapid pace. Introducing …
1) A "My Grades" area has been added to the student dashboard. The main My Grades screen displays a paginated and sortable list of all courses a student is enrolled in and outputs their progress and grade in the courses. Students can drill into individual reporting screens for each course where specific details for each course are available for review.



2) More grading enhancements were added to the core LifterLMS plugin. Each lesson can now be assigned an individual "points" value. When a course is graded, the points assigned to each lesson will be used to calculate the value of the lesson's grade within the overall course grade. Lessons can also be assigned a value of "0" to allow a lesson to not count towards the overall grade of the course.
3) We've added the ability for you to test email notifications. An interface and API for sending test email notifications has been added so that the following notifications can now be tested:
Purchase Receipt
Quizzes: Failed
Quizzes: Graded
Quizzes: Passed

LifterLMS Community News
LifterLMS is known for a rich thriving community that exists in many places from online groups to in person events. Here are some highlights of some happenings in the LifterLMS community:
1) 18 Hacktoberfest contributions! LifterLMS is "open source" software. In the open source software world, sometimes people outside of the company that own the software contribute code, designs, bug fixes, or features to quality projects like LifterLMS. We are honored and humbled that 18 people contributed their time and efforts to improving LifterLMS last month during Hacktoberfest. Did you know we have another blog for LifterLMS contributors that you can subscribe to over here?
2) WordCamp LA – WordCamps are in person events to bring together WordPress beginners, designers, developers, entrepreneurs, and industry leaders. LifterLMS co-founder Thomas Levy was the lead organizer of the annual WordCamp Los Angeles event. LifterLMS also sponsored that event.
3) WordCamp Portland Maine – LifterLMS cofounder Chris Badgett helped organize WordCamp Portland, Maine. LifterLMS also sponsored that event. Chris Badgett and Thomas Levy attended the event and met a lot of great people and some existing LifterLMS users, like Pratik Ghela (pictured below).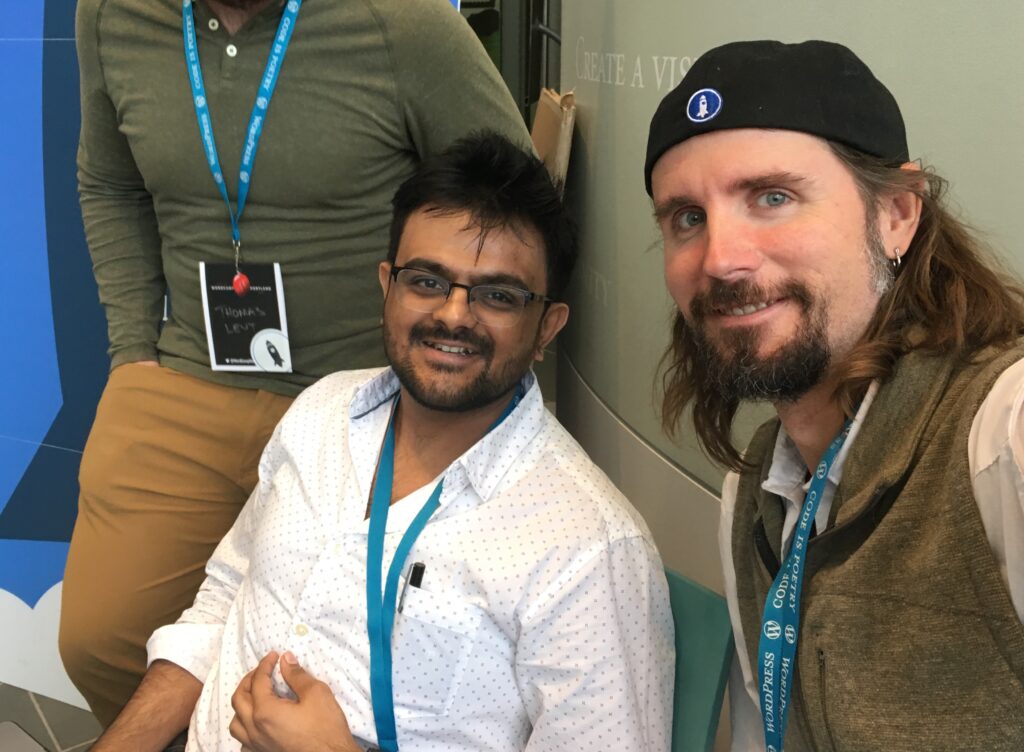 4) LifterLMS Meet and greet with Matt Mullenweg – After working with WordPress for 10 years, LifterLMS CEO Chris Badgett got to meet WordPress software founder and CEO of Automattic, Matt Mullenweg, at a small meetup in Portland, Maine. There they discussed the future of WordPress and the coming release of the new WordPress editor called "Gutenberg." It was great to meet some other local WordPress agency leaders, product people, and users as well.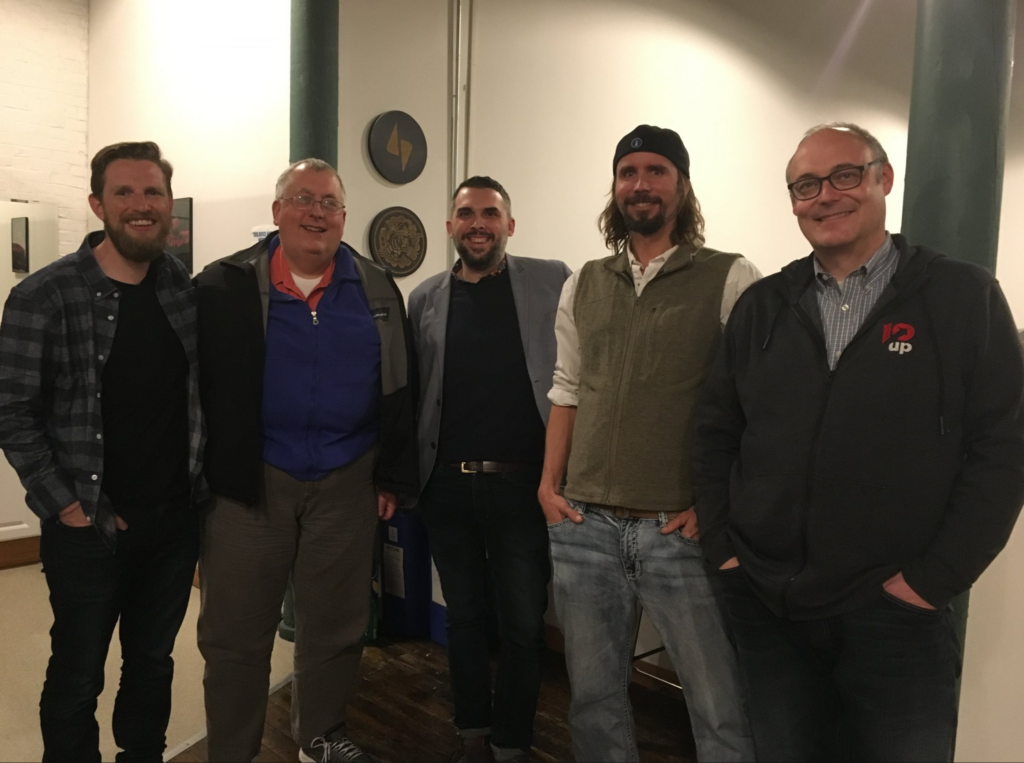 5) LifterLMS sponsoring WordCamp US – LifterLMS cofounders Chris Badgett and Thomas Levy decided to attend and sponsor WordCamp US, the annual big WordCamp for USA in Nashville, Tennessee on Dec 7 -9. If you are going to be there, please come say hi.

6) LifterLMS Slack Community is growing – The newly created LifterLMS Slack community continues to grow with LifterLMS developers holding office hours twice per day in the "developers" channel for other developers building products that integrate with LifterLMS.

7) LifterLMS Facebook group passed 4,000 members! -A growing number of course creators, membership site builders, and industry professionals continue to help each other every day in the official LifterLMS Facebook group.
8) Uncanny Automator launches support for LifterLMS. Uncanny Automator allows you to connect LifterLMS to other tools (like Zapier) for powerful automations.  With this tool you can create custom experiences for the learners on your website through their powerful triggers and actions system.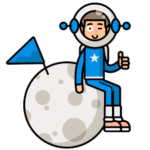 What is next for LifterLMS?
The top 3 priorities for LifterLMS that are in development are:
Here's what I'd like you to do next…
If you've enjoyed your experience with LifterLMS, please leave us a review on WordPress over here.
Thank you!