Getting Started with LifterLMS Private Site
LifterLMS Private Site allows you to deploy internal training and capture intellectual property by restricting access to your entire website.
LifterLMS Private Site is a plugin add-on for the LifterLMS core plugin. To install LifterLMS Private Site, download your copy from your account page and then follow our plugin installation guide.
After installation, you'll want to ensure you activate your license. This will ensure will be able to receive automatic updates for the add-on.
Once LifterLMS Private Site is installed and activated as a plugin, you'll want to head to wp-admin > LifterLMS > Settings > Integrations > Private Site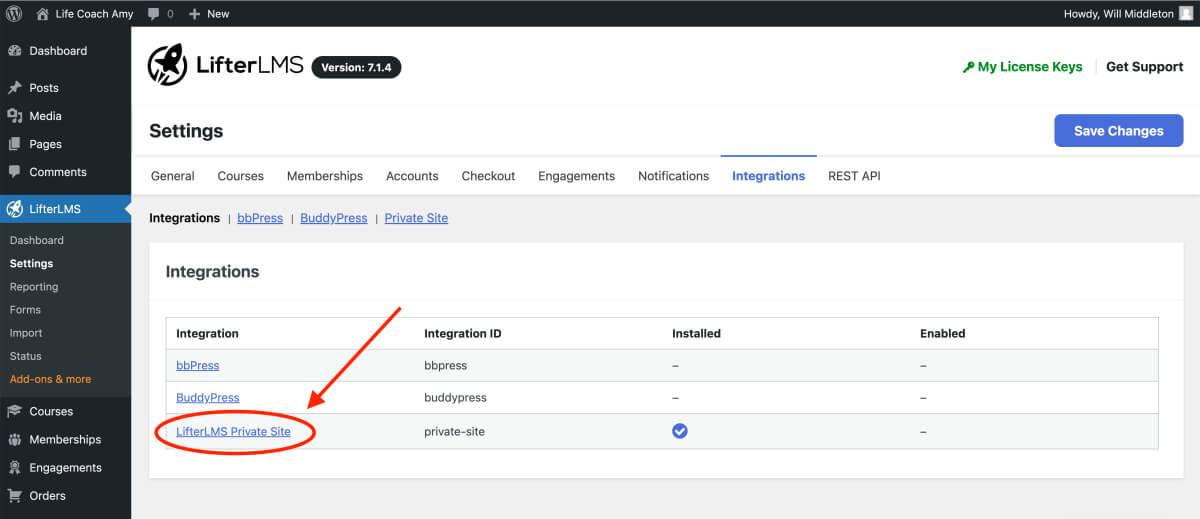 Once you have the LifterLMS Private Site integration 'Enabled', you'll have an option to set a 'Private Site Login Page'. This login page will be automatically created and populated with a shortcode [lifterlms_private_site_login]
Under the WordPress admin > Pages you can find and edit that page if you'd like to add content above or below the shortcode to help users understand the content of that page.
The login page by default looks like this below. This is the content generated by just the shortcode.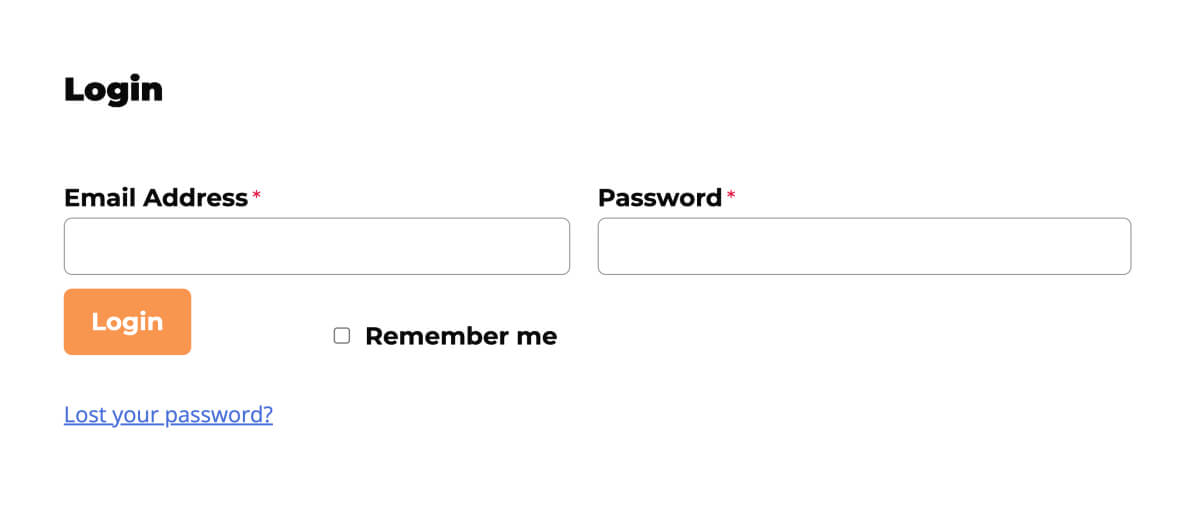 A few additional settings available in LifterLMS Private Site you may want to consider activating:
Open Registration: allows users to register for an account on the login page. This feature would be used if you'd like your users to sign themselves up via a voucher code or even without a voucher. Without this featured turned on there is no way for a user to access the site without an admin manually creating them as a user. With this setting you unlock the ability for users to create themselves. This may be useful based on your use case.
Search Engine Visibility: private sites likely don't need to be indexed by Google and other search engines, so you can discourage search engine visibility if you'd like to avoid your site to display in search engine results (only your login page would be ranked even if this feature is left unchecked)
Disable RSS Feed: most sites don't use RSS feeds anymore, but this is one more layer of restriction if you'd like to restrict the RSS feed from being accessed.
Disable REST API for Unauthenticated Users: the REST API allows you to send data in and out of your website via custom code, most users won't use this feature, so we recommend checking this box. If you're a developer working with the REST API and you are sending or requesting data from an unauthenticated source, that's a use case where you'd want to leave this setting turned on.