The LifterLMS story continues to unfold, empowering education entrepreneurs all around the world to teach online and build profitable teaching companies.
2017 saw incredible growth for LifterLMS in many ways.
I'd like to take a pause and share some highlights from 2017.
What went well with LifterLMS in 2017?
We released the Infinity Bundle and began adding advanced functionality to it with Private Areas and Social Learning.
2 new add-ons were added to the Universe Bundle: Twilio and Authorize.net.
The launch of the 30-day demo so prospective LifterLMS users can test out the premium add-ons and bundles before they buy.
61 new releases to the core free LifterLMS plugin bringing new features, integrations, bug fixes, and security enhancements.
According to the small percentage of users who allow tracking in their LifterLMS install, over 1.5 million students have enrolled in a course or membership powered by LifterLMS.
According to WordPress, LifterLMS crossed over 150,000 downloads with 7,000+ active installs.
LifterLMS live Office Hours was born to help power-users and the community find live strategy, technical, and industry help.
The LifterLMS expert program rolled out to provide custom freelance services to the LifterLMS community and create a new revenue channel for LifterLMS and general WordPress freelancers.
The LifterLMS community Facebook group grew to over 2,500 members.
The free LifterLMS Labs was born to incubate niche features and deeper integration with tools like Beaver Builder and Divi.
A new user and customer onboarding support system was built.
LifterLMS documentation pieces crossed 300.
LifterLMS awarded 23 partial scholarships for education entrepreneurs in extreme situational need or with limited financial resources.
Our podcast for course creators called LMScast crossed the 150 episodes milestone.
LifterLMS Cofounder Thomas Levy took over as lead organizer for WordCamp Los Angeles.
LifterLMS sponsored WordCamp Sacramento, WordCamp Los Angeles, and podcaster Joe Casabona from How I built It.
LifterLMS attended CaboPress for the third time.
The LifterLMS project turned 4 years old.
What could be improved on with LifterLMS in 2017?
More theme options with direct LifterLMS integration like Astra is doing now.
Quicker support turn around times.
More evolved public beta testing program.
Deeper page builder compatibility.
What's in store for LifterLMS in 2018?
2018 will be a great year for the LifterLMS community as growth continues to compound on itself. Smart education entrepreneurs, would-be course creators, and membership site builders are flooding into LifterLMS for good reason.
Some of the biggest things to look forward to in 2018 are:
The complete roll out of the Infinity Bundle with the release of Assignments.
A commitment to the WordPress ecosystem with support and leadership around Gutenberg compatibility with LifterLMS users.
Improvements and new features across ALL existing LifterLMS products.
A commitment to helping other entrepreneurs launch products, services, training or integrations for LifterLMS like you see with Astra, Wisdm Labs, WP Plugins For You, the Larry theme, Ventura, The Core, ConsultPress, Course Lady, WP Fusion, AffiliateWP, iDevAffiliate, WP Crafter, WP Tonic, and the LifterLMS Experts.
But wait! There's one more thing …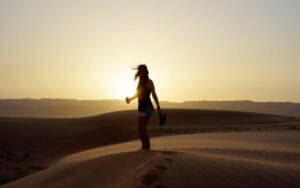 I have not talked about this publicly yet …
This year we are also rolling out something completely different that the online course, membership site, and LMS industry has never seen before.
This new thing is fundamentally revolutionary.
It will solve these 3 problems:
After release of this new thing student engagement and completion rates will soar.
After release of this new thing experts and teachers will be able to teach way more effectively.
After release of this new thing education entrepreneurs will be able to focus a lot less on marketing, because the course will literally sell itself.
That's all I can say for now about this new thing. We will have an official announcement about it in the coming months.
Here's what I'd like you to do next …
If you're not already in the LifterLMS community, 2018 is going to be the year you don't want to miss.
Click here to explore LifterLMS.

"Thank you for being a valuable part of the LifterLMS story! Together we go far."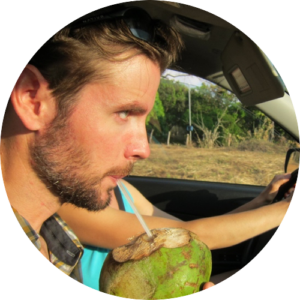 ~Chris Badgett, LifterLMS CEO