Learn how increase online course site success by knowledging the LifterLMS team & power users to grow your online course site without having to hire an expensive agency.
A Quest For Success?
Imagine you are a budding entrepreneur anxious to share your special knowledge. It could be a passion project aimed at adding value to an existing community, or a concept you believe will generate revenue in a semi-passive way.
Maybe you are already part of an existing Agency building awesome WordPress properties for clients of your own, but looking for an edge to take your clients to a higher level. You could even be a corporate training director, searching for affordable but effective onboarding tools.
So, no matter your path, how can you find success?
The LifterLMS Game-changer…
The LifterLMS core plugin is a great start. It's not dependent on third-party integrations to manage memberships and course sales, so it keeps things easy. Although LifterLMS is crazy flexible and integrates with awesome tools – it doesn't need them to get launched. However, being part of the Infinity Bundle Community is a game-changer.
Infinity Super-Powers Your LMS
The Infinity Bundle not only includes access to all the LifterLMS add-ons (providing native marketing and e-commerce tools) but also provides opportunities through limitless site activations. That is super-attractive for Agency use.
When you have all of that at your fingertips, it can be a lifesaver to have a group of trusted professionals that are like-minded in the quest to make profitable, intuitive learning sites.
Switching Gears to "Agency"…
Imagine again... you are an agency. You have a client that wants the interaction of Social Learning – or a BuddyBoss-oriented site, but they also want to automate features with their CRM (Customer Resource Management) and add a store that sells coffee mugs, t-shirts, and tapestries… the community is there to help.
The Infinity Bundle Community Vibe
Weekly, we open up the conversation with any questions the community may bring to the table. We problem-solve as a group using screen shares and exchanging links to tools we've used before. When the tech is caught up we may dive into marketing and community-building tips. In the end, it is community. So when someone is sick, ill, or struggling… celebrating a win like marriage, or graduation…the group is plugged in socially.
It's refreshing not doing life alone and knowing there is support within the group.
LifterLMS Infinity Bundle community members meet weekly each Thursday for the LifterLMS Mastermind call hosted by LifterLMS team members to discuss any questions around tech, strategy, or just hang out. It is not limited to Zoom calls though. We also have a private Facebook Group that is open to all Infinity Bundle members.
What Do Infinity Bundle Community Members Say?
In this roundup post, we have some testimonials by members of the Office Hours group.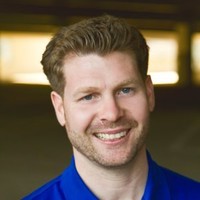 "The LifterLMS Team are incredible at what they do and to have access to them before we went "Live" with our course was a critical resource to have. In the past when we had a troubleshooting issue that took hours of manpower to resolve it was crippling to deadlines, this go around we trusted the LifterLMS Team and jotted down our wants and needs to present during the Office Hours in which they provided a quick fix, resource or resolution. Thanks a ton LifterLMS Team"

Ryan Begley
"LifterLMS Office Hours is the best value one can get by being part of the LifterLMS community. Chris, Kurt and Will are there to share their insights and to answer any questions you may have regarding the use of Lifter LMS and online training in general. The community is super knowledgeable and supportive. Everyone genuinely cares about one another. This is the best learning, engagement and product support experience I've had in years."

Ying Zhou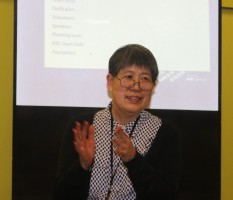 "I love the camaraderie and support from the group. I know that I can come to the group with any problem I'm having and the entire group will brainstorm and provide me with resources to help me solve my issues, even if the problem is more related to my website and not necessarily with LifterLMS specifically. I have developed relationships with members of the group outside of the calls, which has been extremely helpful as an entrepreneur. These calls have been a lifesaver many times as I grew from an extremely novice and uneducated user of WordPress to someone that can now answer some of the questions!"

Jenni Jacobs
http://www.learningprofessor.com/ & http://www.pharmedu.com/
"We at TACFIT love LifterLMS Office hours because it is the best place for us to get our implementation questions answered in real time as well as see how others are solving their real life problem using LifterLMS. It's basically a treasure chest for LMS information and strategies."

Reinaldo Novoa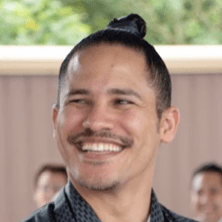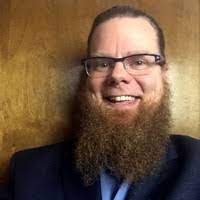 "I love communities of like minded people but find diversity also brings very interesting perspectives. LifterLMS Office Hours combines both a community of interesting course creators from different industries and global locations. It helps me continually grow my online business and my social/business connections."

Dale Berkebile
"I am the sole owner, operator, and employee of my online school. Not only do I learn important information about course building, technical troubleshooting, and business strategies, the LifterLMS Office Hours Community has become my remote work family."

Jonas Arca, Esq.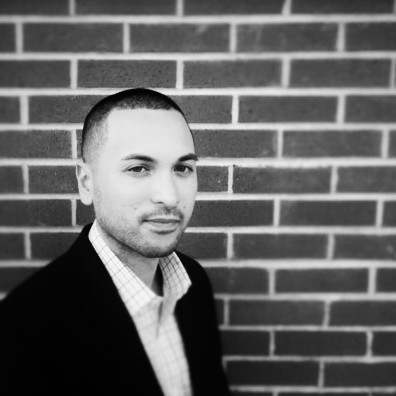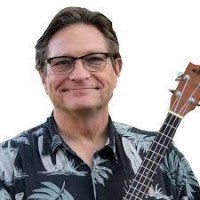 "What I love best about LifterLMS office Hours is the access to problem solving on my site, which is always friendly and done with every effort to answer questions, no matter how basic or stupid you may think they are. The topics range from software, hosting solutions, email marketing to the latest membership related tech solutions on the market."

KEV- Kevin Rones
Want To Join This Community?
If you'd like to experience a superior Learning Management System, and become part of the community that helps course creators learn how increase online course site success through its platform, we'd love you to check out the Infinity Bundle with LifterLMS. If you are already a Bundle Member and looking to upgrade, we make the process easy and seamless.