1) How Much Money Will I Make with My Online Courses?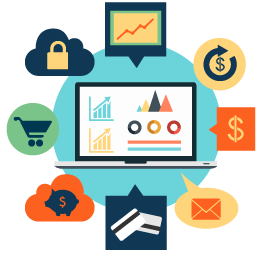 You can expect to make anywhere from $0 to Millions from your online courses.
According to Udemy in 2015, their top 10 online course instructors made over 17 Million USD.
The average online course instructor brings in $7,000 on Udemy.
Rob Percival, a former high school math teacher from Cambridge, England, netted over $1 million in the last nine months of 2015 with his online courses.
As with any pursuit, there are online course creators who can't get their business off the ground and don't make a single sale.
There are education entrepreneurs that produce a nice side income from their online courses.
And there are the top achievers who are wildly successful with their online courses.
2) What are the Technical Skills Required to Create an Online Course?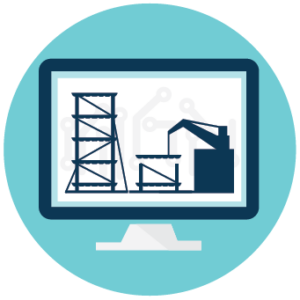 So you've got skills, passion, and life experience.
Now it's time to translate all that accumulated value into an online course.
There are two areas of technical skills that will be required to successfully launch your course:
Creating the learning content (instructional design)
Creating the learning content delivery system (online course or learning management system – LMS)
We've seen a lot of would-be online course entrepreneurs fail because they underestimate the importance of the skills in building the online course delivery system.
But first allow me to address the first skill set of creating the actual learning content.
The online course entrepreneurs that we've seen excel fall into one of two categories:
They have their learning content ready to go
They get resourceful and get help creating videos, audios, downloadable resources, and sign up with an online meeting or webinar service for their live components
Now in terms of the skills required to create the learning content delivery system or LMS, I'd like to tell you a story…
When I was a kid, I walked deep into the woods, determined to build a log cabin on my own.
I had a bow saw to cut up trees, some nails, and a hammer.
I started cutting and laying the logs down criss-cross style to form a square.
After a day of work I ended up with some logs stacked up 4 feet high. There was no roof, no doors, and no window. It was more like a fence than a log cabin.
I thought I could build a log cabin based on the ideas in my head, but it wasn't as easy and as intuitive as I thought it would be.
The lesson is that to build a decent log cabin, I would need to invest years in training and study or hire a professional.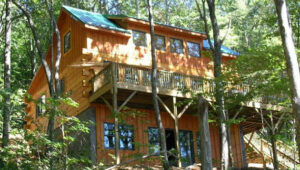 Later as an adult, I wised up and hired a professional builder to build my first log cabin. The picture here is the exact cabin I had built by a professional builder.
Many education entrepreneurs make the same mistake I did when I was a kid. They try and build a learning content delivery system as if they were a seasoned pro at that skill set.
Just like it's true that home construction materials continue to improve, the tools to deliver online training continue to improve and become more accessible to the do-it-yourselfer. But all this awesome technology doesn't mean you should roll up your sleeves and learn an entirely new skill set.
To get good at building an online course delivery system with content that is optimized for engagement may take you years.
What is the opportunity cost of all that time?
How much money are you wasting trying to figure it out on your own?
Are you making the same mistake I was making when I tried to build a cabin in the woods?
Are you underestimating the skills required, the complexity of the task, or underestimating the cost of just one rookie mistake?
3) How Long Does it Take to Create and Publish an Online Course?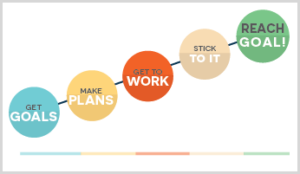 Let me be clear that creating an online course and publishing it are two very different things.
First, when creating your online course, you might be going for proof of concept and be creating a minimum viable product (MVP) quickly.
Your MVP could be a series of talking head videos that you create with nothing more than your laptop and it's built in screen recorder, microphone, or camera. This first version of your course might only take a couple of days up to a couple of weeks to create.
Creating a MVP, or as I like to call it, a minimum viable online course (MVOC) is an important step if you do not already have a guaranteed group of paying customers and students to support your project.
It's important to get comfortable in creating and delivering a MVOC to make sure you test your idea in the wild. It's also important not to become complacent if you are successful, because there is often far greater opportunity if you continue to improve and iterate on your learning materials.
Now if you already have proof of concept for your online courses, you may need months to invest in creation of high production quality learning content. Examples of high production quality learning content might include the following:
Professionally produced lesson videos
Audio lessons
Professionally designed worksheets and workbooks
High value bonuses from other thought leaders that will serve your learner
Well though out quizzes to reinforce the learning
Professionally designed achievement and badge graphics
Well written engagement emails to keep your learners motivated
So for the time required to create the online course, it really depends. It could range from two days to several months, depending on where you're at in the online course business validation process.
Now when it comes to publishing an online course, the timeline depends on your technical decisions and technical ability.
Unfortunately a lot of people start backwards by approaching the technical publishing decisions first in creating their online course.
Chris Lema, a well respected thought leader in the world of online courses and learning management systems, helped bring some clarity to this backwards approach in this post.
He says that many would-be online course entrepreneurs go backwards by approaching the launch of their online course project in this order:
Online course website or LMS software
Learning content
Learning community
So let's suppose that you are doing it the better way and you already have a community of people or raving fans ready for the release of your online course.
Let's also suppose you have all or the majority of your learning content already created.
Now you're ready for the online course delivery system or learning management system.
Let's also assume that you have figured out that it's better to own your learning platform asset and the income that it produces and not get locked into a hosted LMS or MOOC solution with recurring fees and profit sharing.
You could go live with a learning platform that you own 100% in 5 days with a service like the LifterLMS Boost program.
Or you could take a much longer and more expensive road.
Remember my story about going off into the woods to build a log cabin with no previous experience building log cabins?
At the extreme, I've seen far too many people and companies waste years and 5-6 figures in money by trying to become online course delivery technologists.
I have nothing against the do-it-yourself ethos, but I want you to be aware of the sacrifices you are making if you or someone on your team does not have skills in eLearning, LMS, or online course delivery systems.
4) What Kind of Online Course Creator Am I?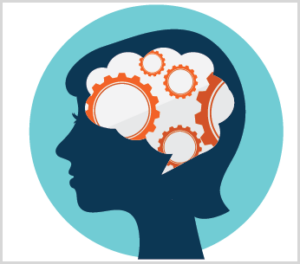 You are not alone.
There are others like you out there, but not all online course innovators and education entrepreneurs are the same.
Are you an education entrepreneur looking to build an online training business around your skills, passions, and life experience?
Are you using online training to help train internal people in your business or organization?
In the first example with the education entrepreneur, they care about their learning content, but they also care a lot about selling their courses and/or memberships in order to build a real internet based business.
But in the second example with the corporate trainer, they care the most about having quality training that helps with new team member onboarding, curating the wisdom of their top performers, and creating greater efficiencies in their business.
I've developed a special video message for you depending on what kind of online course creator you are.
Click on the link below that best describes you, then come back and finish reading this post.
I'm a …
Business, Marketing, or Leadership Expert
Health and/or Fitness Expert
Music Teacher or Artist
Real Estate Expert
Language Learning Professional
Corporate Training or Organizational Development Leader
WordPress Technologist
Instructional Designer or eLearning Consultant
SaaS Product Owner
Other
5) How Do I Increase the Odds of Success for My Online Course Project?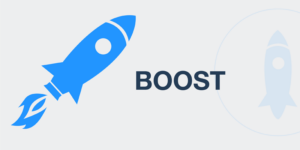 I'm going to give you some simple, hard won truths that could dramatically help your odds of success.
Don't quit your day job until you have significant and reliable success with your online courses
Launch your online course early and often
Find a community of people like you
Work with service providers that understand who you are, have worked with people like you before, and are capable of giving your project the boost it needs to be successful