Corporate training is a must in any organization. Companies regularly train their existing employees for various reasons, and of course, new hires as well. In recent years, with technological advances and massive globalization, the methods of corporate training and the ways in which it is imparted have changed. Many companies are regularly ditching the classroom technique to opt for technological methods. This is helping them speed up the training process and surpass geographical boundaries to reach international employees as well. And one glaring advantage is that it has helped organizations reduce the burden on their financial resources.
The New Face of Corporate Training
There is a lot of software that is built specifically for training purposes. However, many organizations prefer using their own learning management systems to train their employees. Enter LifterLMS.
LifterLMS is a learning management system for WordPress that comes with a load of features, functionalities, and add-ons which make it the perfect platform for creating corporate training system. Companies that are looking at going online with their training procedures can benefit from LifterLMS. Let's take a look.
LifterLMS for Corporate Training
Key Features of LifterLMS
#1. Drip Content
Instead of overloading employees with all the information in one go, companies can use the drip content feature to gradually release lessons like modules, lessons, tests, assignments, etc. over a period of time. This helps employees focus on a given piece of information and go through it properly, instead of being bombarded with everything all at once, which results in confusion and at times, loss of interest.
This feature also allows companies time to create proper training content and release it over time. They can get employees started on the training path and continue the process of creating more training material alongside it.
#2. Course Prerequisites
Setting goals or milestones that employees need to complete in order to move to the next level ensures that they are on the right learning path. The course prerequisites feature allows organizations to set prerequisite conditions for employees to fulfill before they can progress in the training. For instance, they may be required to complete all the lessons in a certain module and/or attempt and pass a test at the end of it before the next module/course can be accessed.
This ensures that employees are following the right training sequence and not jumping between courses.
#3. Multi-instructor
This is a particularly helpful feature for corporate training, because companies tend to divide employees into teams for these purposes. This makes it easier for managers to cater to every employee on an individual level instead of dishing out generalized training to everyone.
Teaching in teams ensures more qualitative training. With the multi-instructor feature, companies can add multiple instructors into a course and assign them to their specific teams through memberships. It also enables organizations to add particular persons, like managers, to evaluate assignments that employees undertake.
#4. Download Lessons
This is particularly helpful to encourage, and aid, offline learning. Companies can create all kinds of downloadable material, from Word documents to PDFs, eBooks, audio, and video files, that employees can read/view/access later on their devices.
Being able to download lesson materials encourages people to study even when they don't have an internet connection, which means they can access their course material remotely from any device without having to be connected to the internet, or use only their phones.
#5. Offline Sales & Free Courses
First and foremost, since the company's employees are the ones using the corporate training content, it is available to them free of cost. LifterLMS provides the option of allowing free access to content for users.
Sometimes companies outsource their corporate training efforts to third parties. In this case, for calculating the monetary aspect, the company needs to know how many employees enrolled for the training in order to calculate a specific figure. LifterLMS provides robust reporting to help companies track the total number of employees who signed up for the corporate training, and then pay the third party accordingly.
#6. Gamifying with Badges
Gamification is popular in online teaching and training nowadays. It serves to act as a motivator for learners by giving them challenges to complete for an ultimate reward. LifterLMS also offers badges as part of its online courses.
These badges can be displayed on employee 'profiles' as and when they are obtained. Companies can also have an automatically generated leaderboard through a third party tool called GamiPress for displaying the employees with the most number of badges, or the like. This adds a bit of fun and challenge to learning, and will give employees something to look forward to in their corporate training module.
#7. Effective Communication Systems
LifterLMS comes with an array of communication systems through forum integration, lesson comments sections, timelines, private coaching spaces, etc. This makes it easy to relay important messages to employees effectively, and also allows employees and their trainers to interact with each other freely and easily.
LifterLMS brings with it pretty much everything an organization would need for its corporate training website. Besides these features, it also offers many useful extensions for online corporate training purposes. Let's take a look at some.
LifterLMS Extensions – Uses and Importance
#1. CRM Integration
LifterLMS makes some of it's own CRM (customer relationship management) integrations and recommends use of a third party WordPress plugin called WP Fusion to connect your website to your CRM or employee management software. It helps organizations keep a constant record of information relating to the current employees who are taking the corporate training, any new signups, fee payment, and more.
LifterLMS is a versatile LMS and also works efficiently with MailChimp, ConvertKit, ActiveCampaign, Infusionsoft, Drip, Ontraport, Hubspot, AgileCRM, and more. It basically helps organizations improve student management.
#2. Bulk Enrollment
The Group Registration extension helps organizations manage groups and student registrations very efficiently. If the number of employees participating in the corporate training is large, then the employee registration process becomes a tedious and time-consuming job for the company, since they have to enroll each employee individually.
This extension allows companies to register employees in groups and assign group leaders to manage every group's activity, right from enrollment. The best part of it all is that the group leader or manager can handle the entire group management process right from the front-end.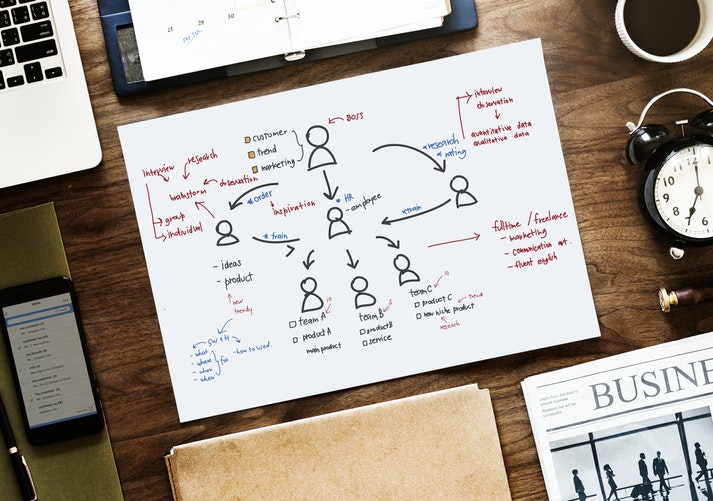 #3. The Right Theme
Having the right theme is the essential requirement for a successful website, LMS or no LMS. If you have a perfect UX and top-notch services but your website is difficult to navigate or undesirable to look at, not many people are going to use it.
For every type of website, there are always certain themes that work better than others. LifterLMS works with any well coded WordPress theme, and there are specific themes available that give attention to the LifterLMS pieces of the website design.
So there you have it…
LifterLMS is a dynamic and diverse learning management system, because it keeps the small things in mind. A corporate training website differs greatly from an online course or college teaching website. It requires more features and functionalities than most.
LifterLMS takes all this into consideration, providing many useful and important features and functionalities. Right from course management to payment options, it offers everything, and organizations are free to choose the features that they require. It is an attractive solution for the modern corporate training website.
About the Author
This article was written by the WisdmLabs team. WisdmLabs was founded back in 2012, with two employees in a make-shift office. Their mission has always been to create value for all their stakeholders. And in keeping with this, they've worked passionately to create quality applications for clients and build sustainable careers for their colleagues.
They've garnered industry recognition and have grown to a 50+ member team spread across two locations.
WisdmLabs is a LifterLMS expert available for hire for custom website development and creator of Group Registration for LifterLMS.