Groups Invitation Link Not Working
The most likely thing that is causing your Groups Invitation to not sign your users up is an issue with the permalinks!
This can be one of two things.
The first and most common is that you are not using Pretty Permalinks, aka: Post Name.
This can be changed by going into Settings->Permalinks and making sure to select the Post Name option for your link structure.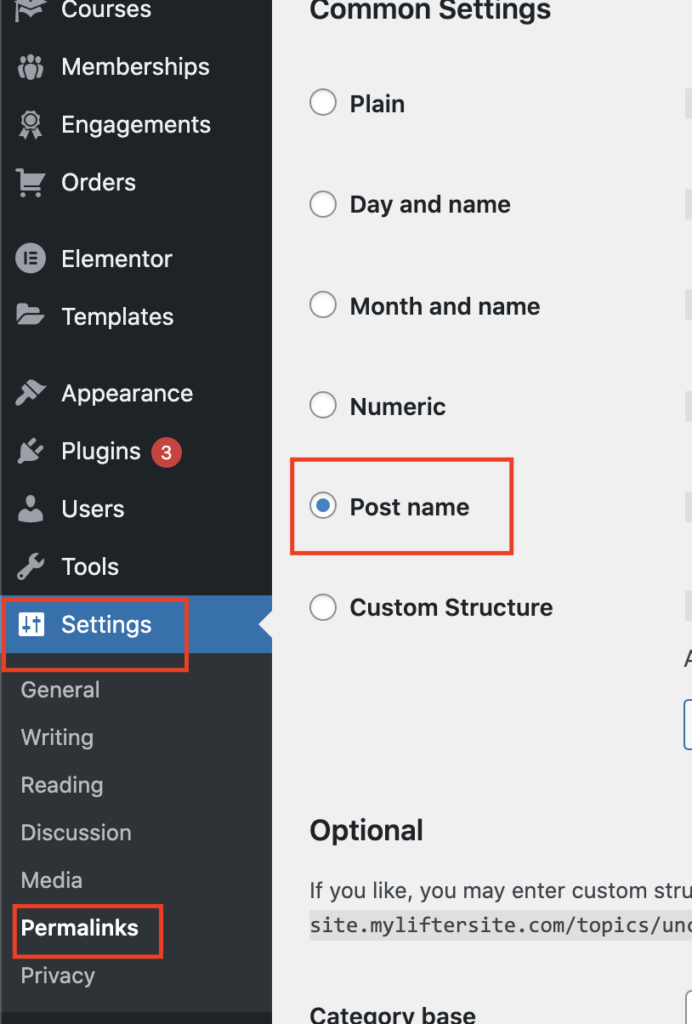 The other issue could be something as simple as needing to flush Permalinks on your site. This can be done with these steps!
If you have caching it would be a good idea to clear that too. You should also not be caching LifterLMS content! More on that here!
If neither of these options work please reach out to our support team! We are happy to help!