Open Registration
Open Registration is useful if you are trying to collect email addresses and/or if you have a B2B training course and want to be able to sell or provide bulk vouchers.  If a user is not logged in, or does not have an account they can use Open Registration if it is enabled on your site. To enable Open Registration go to LifterLMS –>Settings while logged in as an admin.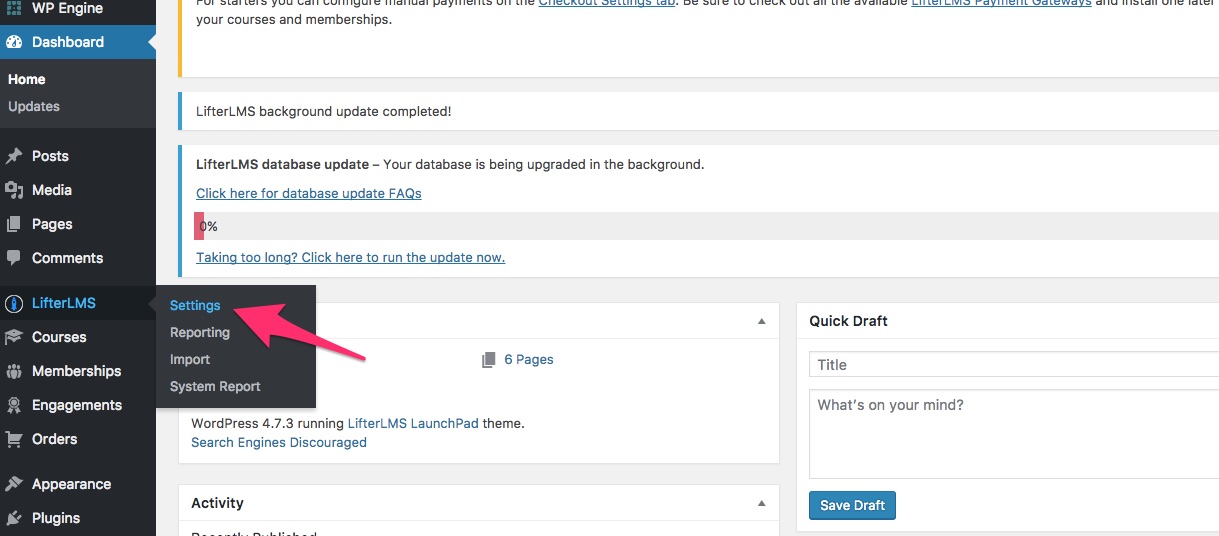 Select Accounts.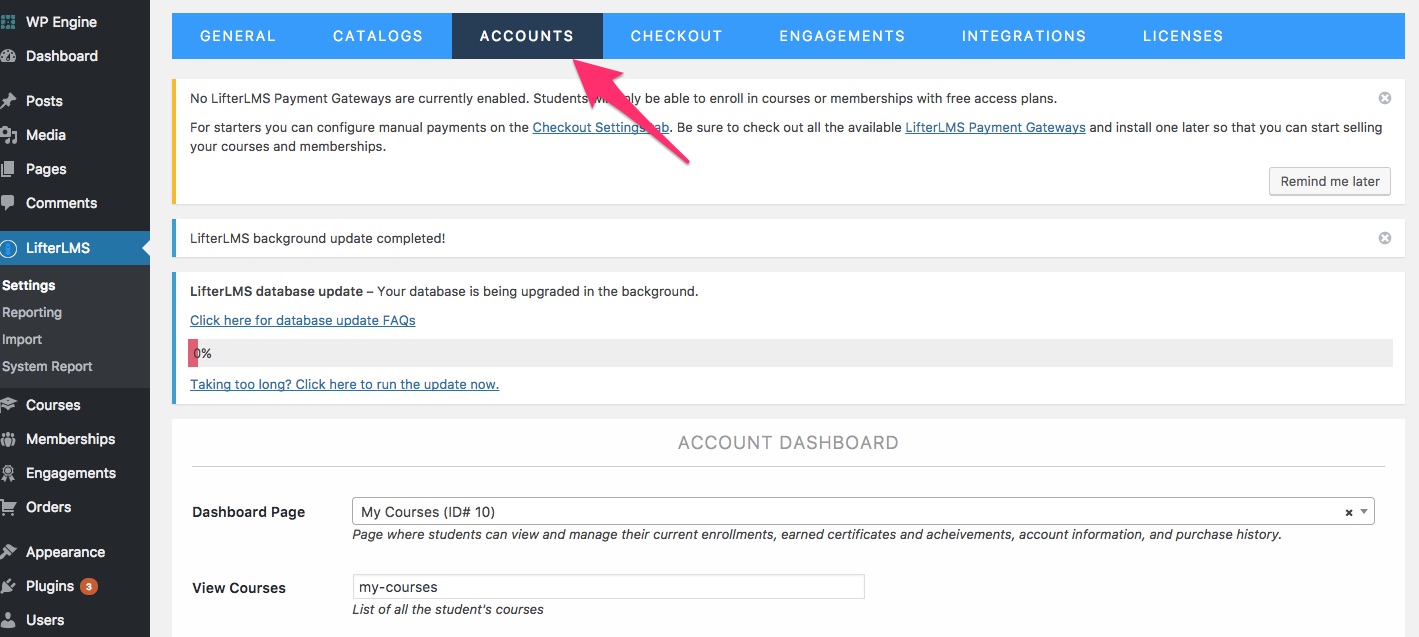 Scroll down to Open Registration and check enable.  If you want to use vouchers you will also want to make sure to make vouchers are required.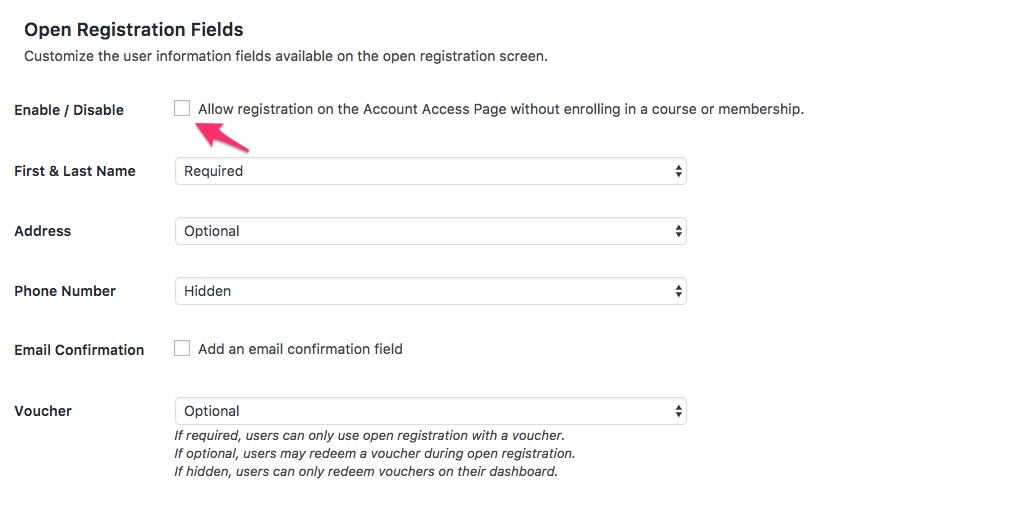 To use Open Registration, direct students to the Student Dashboard. If they are logged out the student dashboard displays login (and if registration is enabled the registration form displays).