Did you know that the digital course industry is more than 25 years old? Back then in the 1990s if you had wanted to set up an online course, you'd have had to program it entirely on your own. And remember those sluggish bandwidths? Those speeds meant courses lacked video, interactivity and easy downloads––features that are so central to today's instructional software. In the past few years, however, the online course industry has exploded, resulting in a plethora of e-learning platforms the average course creator can take advantage of, without knowing a line of code.
For many it's worth it. A digital course offers recurring income, and can even function as marketing tool in itself. The e-learning market surpassed US $200 billion in 2019, and according to Forbes is expected to be worth $336.98 billion by 2025.
With so many companies offering the ability to easily create and sell courses, the question may not be why do it, but rather on which digital course platform to set up shop, and why LifterLMS offers some of the best features in the market. We'll be looking at how LifterLMS, which runs on WordPress, differs from some of the browser-based "SaaS" options.
1. Ownership and Control: Do You Want to Rent or Own?
Issues of ownership and control start with the basic question of WordPress vs. any hosted SaaS platform, not only learning platforms. It is similar to the decision of whether to build an online presence via a WordPress site or on a platform like SquareSpace or Wix.
Granted, there may be cases where the latter may serve someone, but there are good reasons why WordPress powers 60% of the world's websites: for any business or serious instructor interested in having full control of their content's appearance and development, WordPress will nearly always be the choice that most adequately supports these goals.
The reason for this is that WordPress gives us ownership of our website, allowing us to choose how we want our site to look and perform. Hosting on a SaaS platform is more like renting a home, as opposed to owning. Which gives you more flexibility and control to make it exactly how you want it? Sure, maybe you can paint the walls in a rented property, but if you want to replace the flooring, or add an annex to accommodate growing need, chances are you'll need to own the property. The same goes with websites.
2. Future Growth
WordPress is also robust enough to grow with any company, and as an open-source platform, offers a near infinite number of options to create the site experience one wants, as well as being easy to migrate when and if necessary.
SaaS learning platforms lock you into very specific features, templates, terms and conditions, etc. You are technically building your asset on someone else's website, where you will only be able to customize and grow as far as they will let you.
In contrast, when you use a WordPress-compatible learning management system like LifterLMS, you will be able to take advantage of all the perks WordPress affords, as well as the full featured capabilities of LifterLMS itself. That means if you already have a WordPress site, this is pretty much a no-brainer.
However, even if you do not yet have a website for the business that will be connected to your course, read on to learn more about how WordPress plus LifterLMS surpass other course platforms.
3. Customization and Flexibility
One of the strengths of WordPress is that, thanks to its being open source, there are a vast number of ways to customize a site. With an estimated 100,000 plugins available and 8,000 themes in the WordPress repository (and thousands more themes available for purchase outside of the repository) WordPress makes it possible for anyone to make their course website unique in appearance and functionality.
Most SaaS learning platforms have nowhere near this many themes. For example, Thinkific currently offers three theme variations, each with a handful of pre-formatted styles, Kajabi ten course templates, and Podia offers only one theme, limited to a few color customizations. This greatly limits design options, often making one course product look much like someone else's. This means you risk diluting your brand, and as your course base grows, making your brand stand out becomes increasingly important.
The visual freedom provided by using LifterLMS plus WordPress extends to usability. One course developer who switched to LifterLMS from a SaaS platform contrasted the flexibility LifterLMS offers in styling compared to the clunky interface she endured previously, where she often found herself forced to add CSS coding, something many users are not comfortable with.
4. Different Types of Courses and Products
WordPress plus LifterLMS does not limit you in the type of courses you present; you can create training based membership sites, internal training platforms, private coaching, employee training, and even entire online schools offering courses from multiple instructors. This last distinction, offered by LifterLMS, was the reason the founder of Madbright online e-learning site chose LifterLMS after researching a number of other platforms.
5. WordPress Community
One of most compelling reasons to build a website with WordPress is its community. In addition to an amazing ecosystem of products, plugins and themes, the people in the WordPress space have created a global community culture of creativity and support.
This attitude is reflected in LifterLMS' own community, as well as the company's customer support. One user who formerly used a SaaS course builder noted that not only was the software user-friendly and easier to navigate, the encouragement and personal guidance she received "made me think I could do it."
6. Marketing and (Again) Ownership
For any serious course creator, branding is crucial for marketing growth. Since LifterLMS integrates seamlessly with your WordPress site, you can control the customization so that your branding, styling, and palette are consistent throughout.
LifterLMS's simple set up and its easy drag-and-drop interface makes using it a breeze. Along with this usability, it packs a punch with a rich array of features, allowing you to exercise full control of your intellectual property and your pricing, utilize more than one payment option, offer up-sells, and integrate quizzes, gamification, degrees and forums.
In short, you can make your course experience unique, and select only the features you need.
This ease and flexibility in set-up also lets a course creator get on with the business of publishing and marketing their course instead of spending unnecessary time on development.
7. Language Options
Teaching on an online platform offers the potential for global reach, and one of the best ways to grow a student base globally is to offer courses in multiple languages. Depending on where you want to extend your base, you'll want to make sure the languages of those locales are available for your platform.
Because LifterLMS is on the open-source, community-driven WordPress platform, a huge number of languages are available or under near-completion, making LifterLMS fully translatable so that any user can easily utilize LifterLMS in the language of their choice. Most SaaS platforms, however, offer only a handful of languages.
8. Vendor Lock-in
Maybe you are thinking "I can always start on one of these platforms and if I need to expand I can move over to WordPress and LifterLMS." You may find that you are either locked in, or at the very least, discover that it is difficult, if not impossible, to migrate all that content and hard work easily. This difficulty in migrating may also come into play should you decide to sell your course in the future.
A LifterLMS driven course on the WordPress platform means easy migration to another WordPress site if you should decide to change themes, rebrand your company, or even sell your instructional business.
If for some reason you are considering a SaaS course builder (for example, if you don't have a WordPress site and aren't sure you're ready to build one yet), it might be a good idea to find out how easily your course content can be exported, just in case.
9. LifterLMS's Robust API for Developers
Along with its own ongoing development to improve and expand what LifterLMS can do, its API allows for developers to help create third-party add-ons. The LifterLMS community of developers and its user working group help LifterLMS gain insights into user needs and technical expansion. Thanks to LiferLMS' ongoing active development, users can level up as new features are added.
10. Cost (And What You Get for What You Pay)
Pricing is one of the most sensitive points when deciding on a platform for your course. While it's beyond the scope of this article to dig into what specific features each platform and plan provides for each payment tier, a quick overview will show how SaaS monthly fees can add up.
Let's take a look and compare the lowest monthly fees of some popular choices, when paid annually:
Kajabi: $150/mo (limited to 3 "products," e.g., courses, membership sites or downloads. If you want more, you'll be looking at $200-$400 every month.)
Teachable: $40/mo plus 5% transaction fee on every course sale. Other plans cost $120 and $300.
Thinkific: Has a free plan, limited to 3 courses and does not include custom domain. Other plans cost $40, $80, $400 monthly.
Podia: $40/mo is the base plan; otherwise $80.
LifterLMS, on the other hand, allows an unlimited number of courses that you can install on your own site at no cost, even at the free level. If you need a specific functionality you pay only for what you need; optional add-ons are available at $99 each per year.
In fact, LifterLMS plus one payment gateway add-on is powerful enough for nearly anyone to get started and easily charge for as many courses as they want, at $99 for the entire year.
For those who need a more robust package, LifterLMS' most popular option, the Universe Bundle, costs $299 a year. Compared to the SaaS options we looked at, the Universe Bundle:
costs less than all of the above monthly options (with the exception of Thinkific's very limited free option, which does not offer any add-on options.)
For even more engagement and powerful advanced features, LifterLMS also offers an Infinity Bundle.
E-learning has come a long way over 25 years. The many choices available can be bewildering, and there's something for everyone. But a course creator who wants to develop and market a learning experience that is unique, easy to deploy and build upon, and that allows for future growth, cannot go wrong with the winning combination of LifterLMS and the WordPress platform.
About the author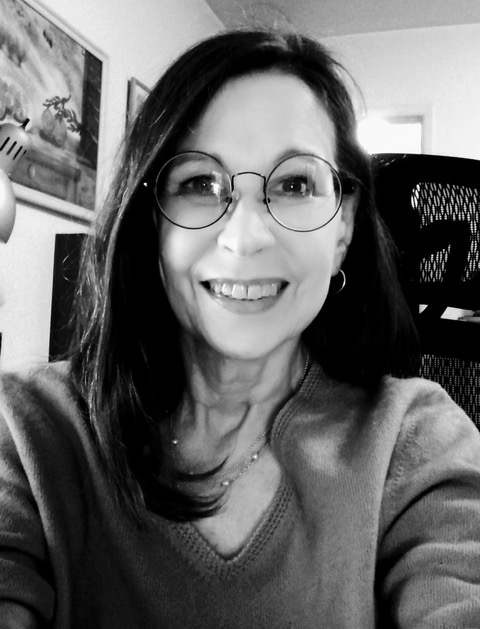 Jean Roth is a design consultant and digital presence specialist who has been tinkering with WordPress one way or another for over thirteen years. The multi-faceted background in marketing, branding, writing, and intercultural awareness she brings to her web and graphic design consultancy is the result of working in academia, tech, non-profit and diplomatic environments, some overseas. She's been the recipient of certificates of appreciation from the City of Los Angeles for design work in volunteer community outreach, and enjoys a work space that nearly always has cat or two around.