Angela Moved her Cleaning Business into the Digital Age
And Created Her Own Retirement Plan with LifterLMS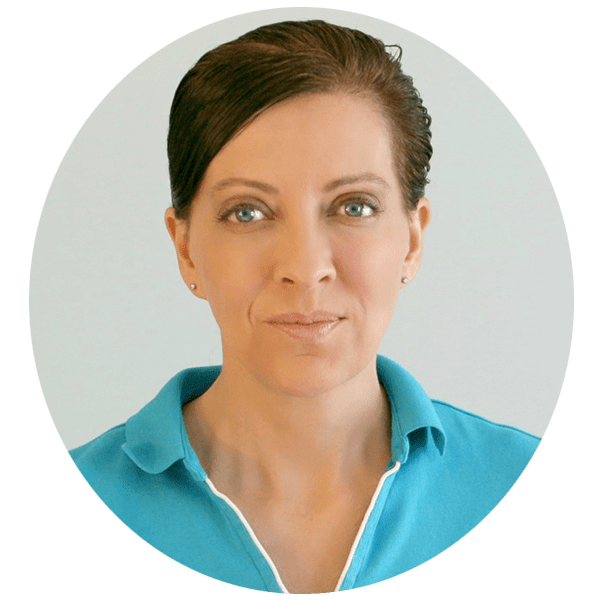 Angela Brown, Savvy Cleaner
Success Story Highlights
68+ Courses Launched in 4 Years.
Life Experience Turned into Niche Membership Site for House Cleaners.
0 Dollars Spent on Paid Advertising for Membership Site Sales
Angela Brown built and ran a house cleaning business for 25 years, a business so successful companies flew her to 31 countries to provide training for their employees. She was on a roll … until the summer of 2015 changed everything.
Suddenly, she found herself in a heart-stopping place: she HAD to reinvent her business.
What had worked so well, wasn't going to cut it any longer; not with the new challenges life was throwing her way. She didn't know how she would accomplish it or what it would look like, but she knew she had to start immediately. The reality was very clear.
"I don't have another 20 years to screw around. I really don't."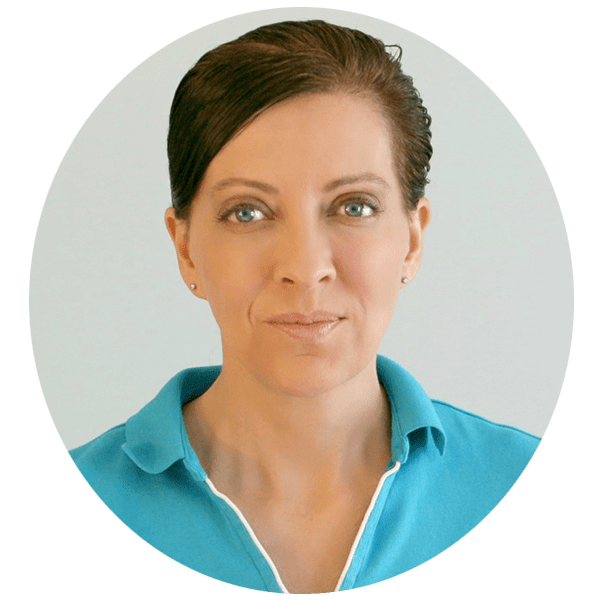 "I chose LifterLMS because of the flexibility, the versatility, and the ability to customize the site to exactly what I wanted to do. And it was also very user-friendly on the back end, which is important to me because I'm not a tech person. So being able to get in there and figure out how to do things quickly and easily was a big selling point for me."

—Angela Brown, Savvy Cleaner
Combining the skills she had with the knowledge she gained, and keeping the above philosophy in mind, her business flourished. Before long, she was hiring her own employees as well as having other companies reach out to learn more about her own successful systems and processes, first locally and eventually across the globe.
Life Takes a Left
As happens, things changed.
For her, the shift came in the summer of 2015 when a troubled teen joined her family. This young person's need for constant supervision not only impacted her family dynamic, but also illuminated two gaping holes in Angela's current business model.
Her current business model relied too heavily on her being present.
She had no plan for retirement.
Like a lot of entrepreneurs, she'd been so focused on building and growing her business that she hadn't looked ahead to saving for the future. Growing up without extra money meant she'd never learned how to manage it, let alone invest. With no one telling her to save, profits had gone right back into the company and it never occurred to her that this was a problem.
"When I reinvented myself in 2015 I realized I was on the fast track to retirement and I've got nothing. I'm not prepared for this."
Not one to back down from a challenge and with her business and future on the line, she needed to find an answer fast. And that answer came in the form of LifterLMS and WordPress set up on Cloudways hosting.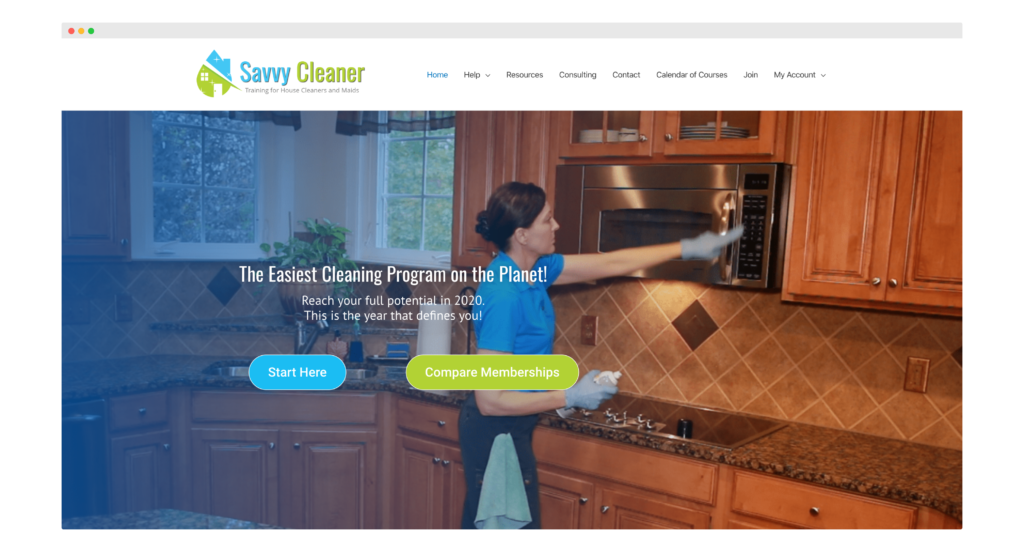 Reinventing Her Business With LifterLMS
With a little research, it became obvious that Angela's best path forward was to move her training online. Something she felt completely ill equipped to do. She describes herself as a middle aged woman with no internet or social media skills looking to dive head first into the murky depths of Youtube and WordPress. Something she found completely overwhelming.
But she didn't let that stop her.
As with starting her initial business, she leaned heavily on her love of learning and get-things-done work ethic to forge ahead.
She watched ALL of the instructional videos, online courses , and podcast episodes LifterLMS had available.
She searched YouTube to learn how to create a YouTube show.
At first, all she discovered was what she didn't know. Not the answers, just a list of things she needed to learn. Most specifically that there were Five Hats that Chris from LifterLMS said successful course creators need to wear or build a team around…
Expert
Teacher
Community Builder
Technologist
Entrepreneur
Angela realized she didn't have ANY of these 5 hats developed. But she could learn them, and so she did.
Next, she launched a text-only course. That beta test showed text-only was a disaster. No one wanted to read. They wanted to watch videos and learn, similar to how she used to conduct corporate training.
This required the dive into YouTube that she'd hoped to avoid. She soon learned that while reading and writing were the main communication skills when she was growing up, the world had changed. People wanted visual tools, to be able to learn in their free time on their phones and tablets. If she wanted to create a successful online course, she needed YouTube and with it the skills to create and edit both video and audio.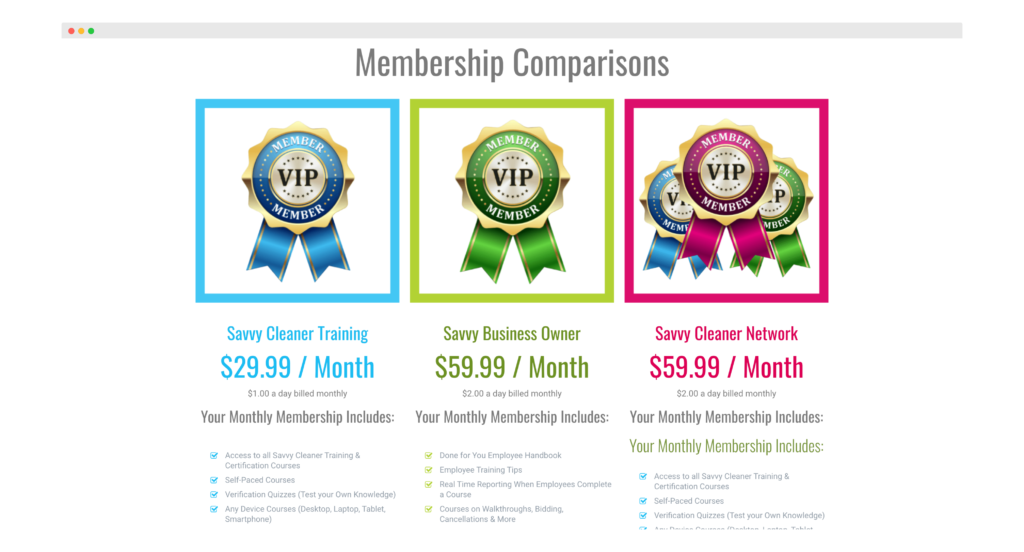 Building a Future With New Skills
Over the next four years, she learned and created all while documenting the process so she could eventually pass work off to others. With encouragement, she embraced YouTube for her show, "Ask a House Cleaner," and used WordPress with LifterLMS to build her membership site, Savvycleaners.com.
She even wrote a book and published it to Amazon. It helps answer some of people's initial questions, allowing community members to be more informed before she even meets them, and buying back some of her valuable time.
Her brand — blue polo, simple hairstyle, fifth grade level language, and simple backdrop — is something someone else could step into and continue making videos. And for internal use, she has checklists for how each of the new skills she learns is accomplished and a training video to go with it making it easy to pass production tasks among the staff.
Building on all that she's learned, she relaunched in 2020.
---
"Now her business includes an online system with 68+ courses, on-going coaching, and a LifterLMS powered membership site she can continuously drip new content into. The membership site is also divided into two parts allowing her to reach both people working in house cleaning and business owners separately."
---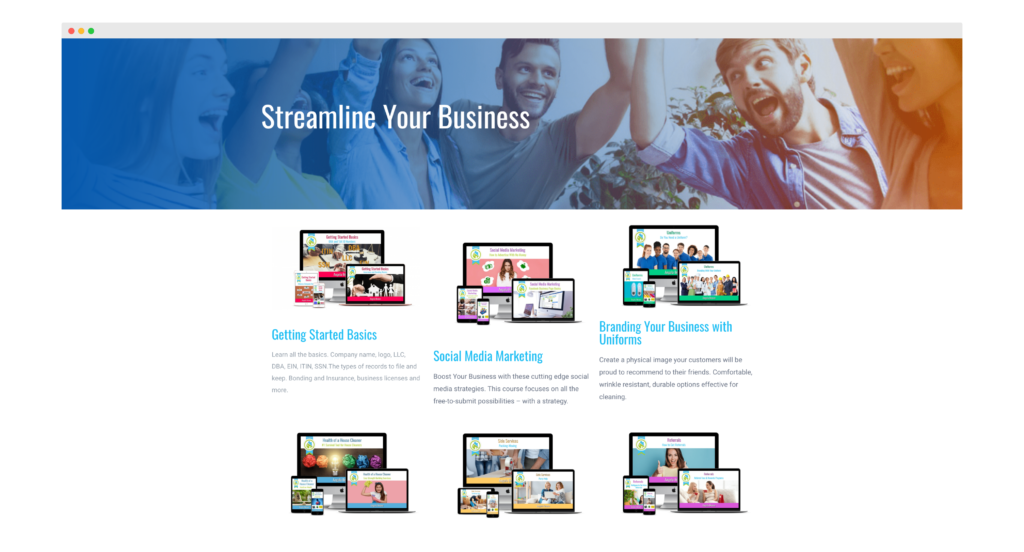 She has never paid for ads or done a Facebook Live. Instead, she's chosen a low-key content marketing process that creates an atmosphere that pulls people in through YouTube, Amazon, and word of mouth referrals.
Along with this, cancelling a membership subscription is simple, but she also provides the option for them to suspend their membership, keeping them on the mailing list for updates and new features.
While she acknowledges that mistakes were made along the way, she sees it as part of the process. For Angela a mistake is just the next thing she needs to learn. By growing slowly, she's been able to evaluate situations and adjust as she goes.
What she's built isn't flashy. But like her, it's consistent, successful, and all leads to her ultimate need: a business that works for her and — if necessary — without her.
---
"Angela has captured her knowledge and experience into a niche membership site powered by LifterLMS on Cloudways web hosting that adds a ton of value to house cleaners looking to grow their business and in a way that sets her up for a low stress financially secure retirement."

---
We have published a podcast episode with Angela Savvy on LMScast. You can learn a lot more in detail about Recurring Revenue Niche Membership Site Journey & Success from this podcast: