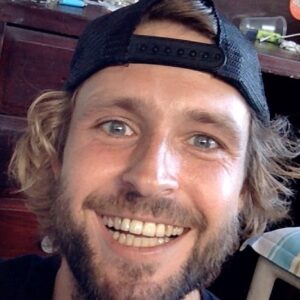 It's time to Spotlight another one of our LifterLMS Experts.  Let's get to know Konrad Sroka from ThemeKraft!
What are your hobbies and interests outside of the internet?
I like surf; travel; design; music; patterns and nature; mathematics; psychedelics; mind & meditation; permaculture; people and group dynamics; throwing yourself and others unexpectedly in awkward situations is my favorite.
3 words your best friend would use to describe you…
Haha, don't know. (Editors note:  Clever, Konrad…that is 3 words…)
What first made you interested in web development or design? Why do you do what you do?
…Ohh there's been many things coming together. First I love to design stuff.
Then I fell in love with designing things that are made for screens, not print. But I was more of a self-taught graphic designer those days (around 2007).
Around 2008 I met Sven Lehnert, who became one of my closest friends, and we both started ThemeKraft.com in 2010.
But before that, we first met on a crazy party, and he was a programmer who needed a designer, while I was a designer who needed a programmer. I could not code for shit, as much as his design was pretty much a black and white table. It was a perfect match.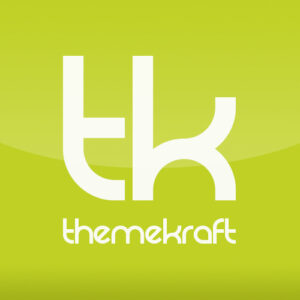 We went on and built a social network for subculture parties and cool things happening in our city and around, be it Drum'n'Bass or Psytrance parties or some self-organised freak artist events, all those kind of things.
…and just at that time BuddyPress popped up, and we've suddenly built this theme with a couple options.
This very theme became to be always in the top 5 most downloaded themes on WordPress.org around 2011-2013 – the Custom Community theme.
And over these years I fell in love with coding and front end design.
Nowadays I don't do any graphic design really. Mostly just coding, and 90% front end related – for me all of it is design related in the end. Just love designing hot front end stuff.
What's a little known "fun fact" about you that you would like to share?
I really got into Permaculture, and now I helped launch a Permaculture online course this year!
This is how I came across LifterLMS!
Check out the online course here, with free introduction course.  🙂
What's your favorite flavor of ice cream?
It's changing every week, but right now coconut-vanilla.
What part of the world do you live in?
I live in Australia right now, but I am from Germany.
Famous last words (anything to add)…
Life is bizarre, enjoy it and don't work too much!