At LifterLMS we're proud of how quickly we adapt to the needs of our community of online course creators and membership site owners.
People have asked to be able to host their own social communities without sending members or students away to Facebook groups, external forums, or other platforms.
That's why we built LifterLMS Social Learning.
You might be asking … So can I actually have my own Facebook-like social community on my website?
With LifterLMS + Social Learning, the answer is a resounding YES!
At Lifter we don't just launch products.
We continually refine the ones we've previously released. As a great example of this, look here how much the LifterLMS core has evolved over time.
Here are 7 highlights of what's new in the latest LifterLMS Social Learning release…
1) Your users can now upload their own profile image (instead of just the Gravatar default)

2) A dynamic "My Profile" menu item that is visible if the user is logged in

3) More social networks that the student can link up from their profile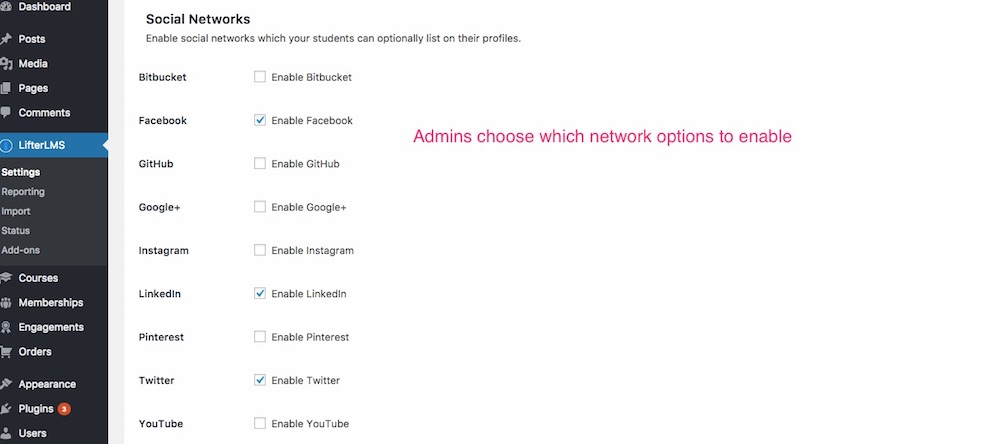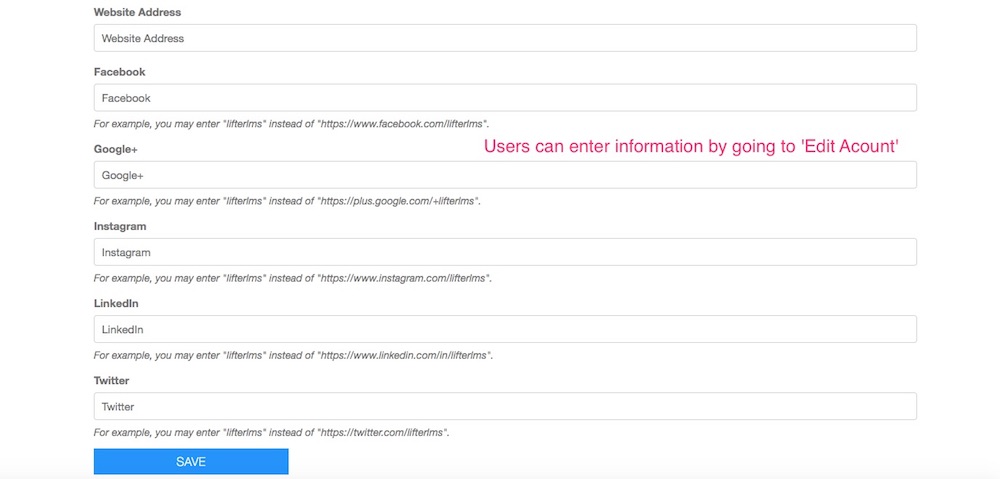 4) Story moderation so students can edit them and instructors and admins can delete posts if necessary

5) Video story posts from YouTube and other popular video sites instantly become playable videos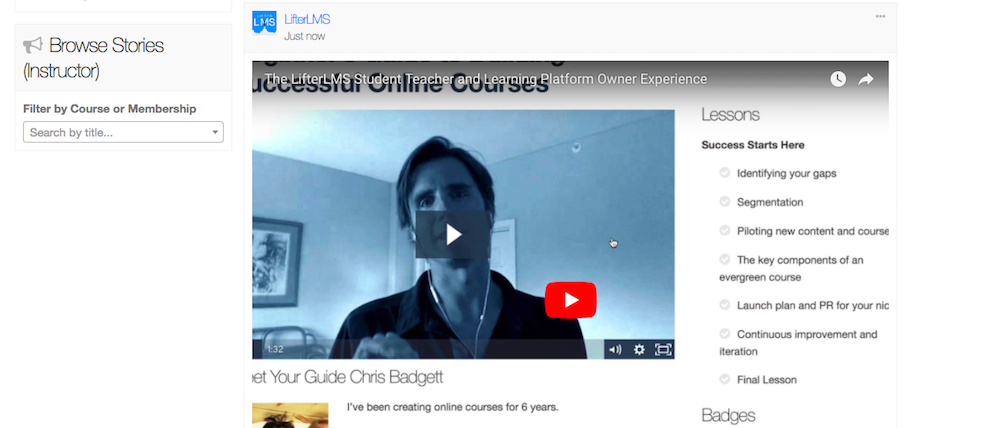 6) More story browse options for students and instructors

Here's what I'd like you to do next …
If all this sounds interesting, please update your version of LifterLMS Social Learning!
If you're not yet using Social Learning, and it sounds like a fit for your project, click here to get the add-on or gain access to it and so much more via the Infinity Bundle.
When done well, building a community around your training platform might unlock significant untapped revenue and learner results.