This is a guest post by Mel Karlik, a WordPress custom theme developer and designer. She is the owner of A Prettier Web and is committed to sharing her WordPress knowledge for all the fashion bloggers, mompreneurs, lifestyle bloggers, foodies and other online women entrepreneurs. Mel is also the creator of the Course Lady theme for LifterLMS.
Enter Mel …
Creating an online course is one of the best ways bloggers can monetize their websites. I see so many bloggers struggle to make money through affiliate links, sponsored posts and ads. The reality is that this method of monetizing your blog is becoming antiquated. Nowadays, bloggers look to create digital products such as online courses to make passive income.
I run a website called A Prettier Web where I show women entrepreneurs how to use WordPress for their online business. I also sell WordPress themes and when I first tried out LifterLMS, I knew I really wanted to create a WordPress Theme specifically for this plugin so that's why I created Course Lady.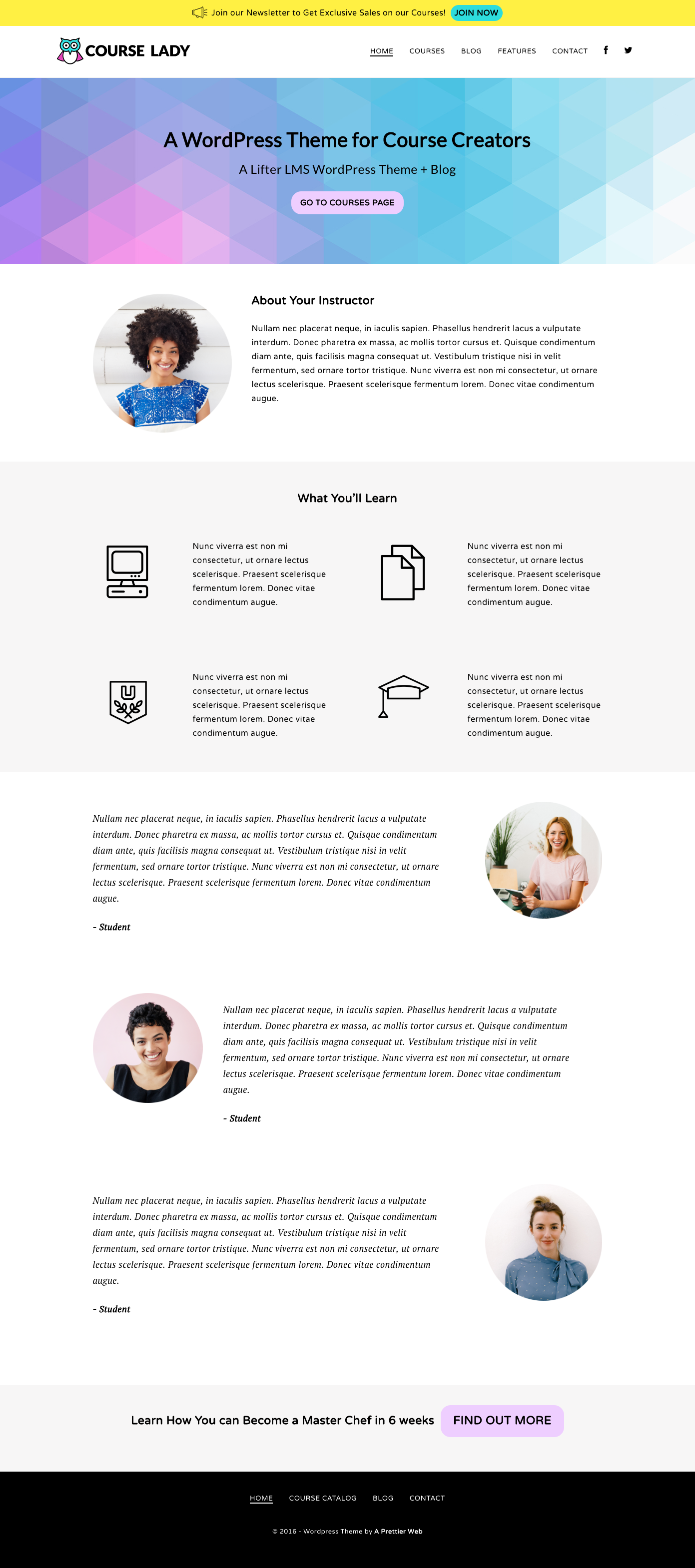 Before I found LifterLMS, I was struggling to find a Learning Management System that did everything I wanted. I found that I had to supplement functionality with additional WordPress plugins or just give up on some features. I found LifterLMS really is an all-in-one solution for course creation.
Let me highlight some of the reasons why I fell in love with LifterLMS…
Sophisticated Course Creation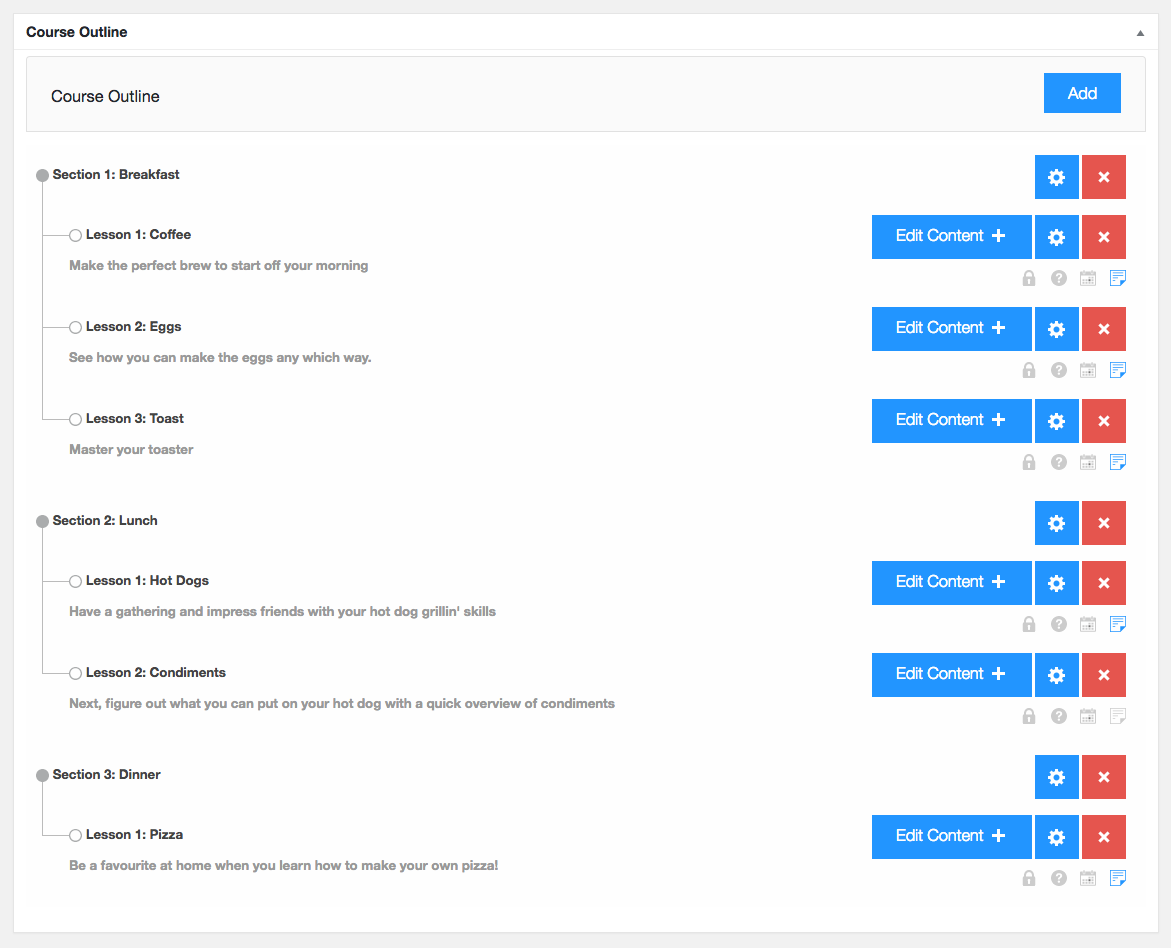 The user experience is GREAT. You can create the full outline of your course without jumping around from page to page. You can re-order, rename and edit your lessons all from one place.
Also, LifterLMS has some really professional features like: Lesson Prerequisites, Tracks, Certifications and Quizzes. You can see a full list of features here.
Student Dashboard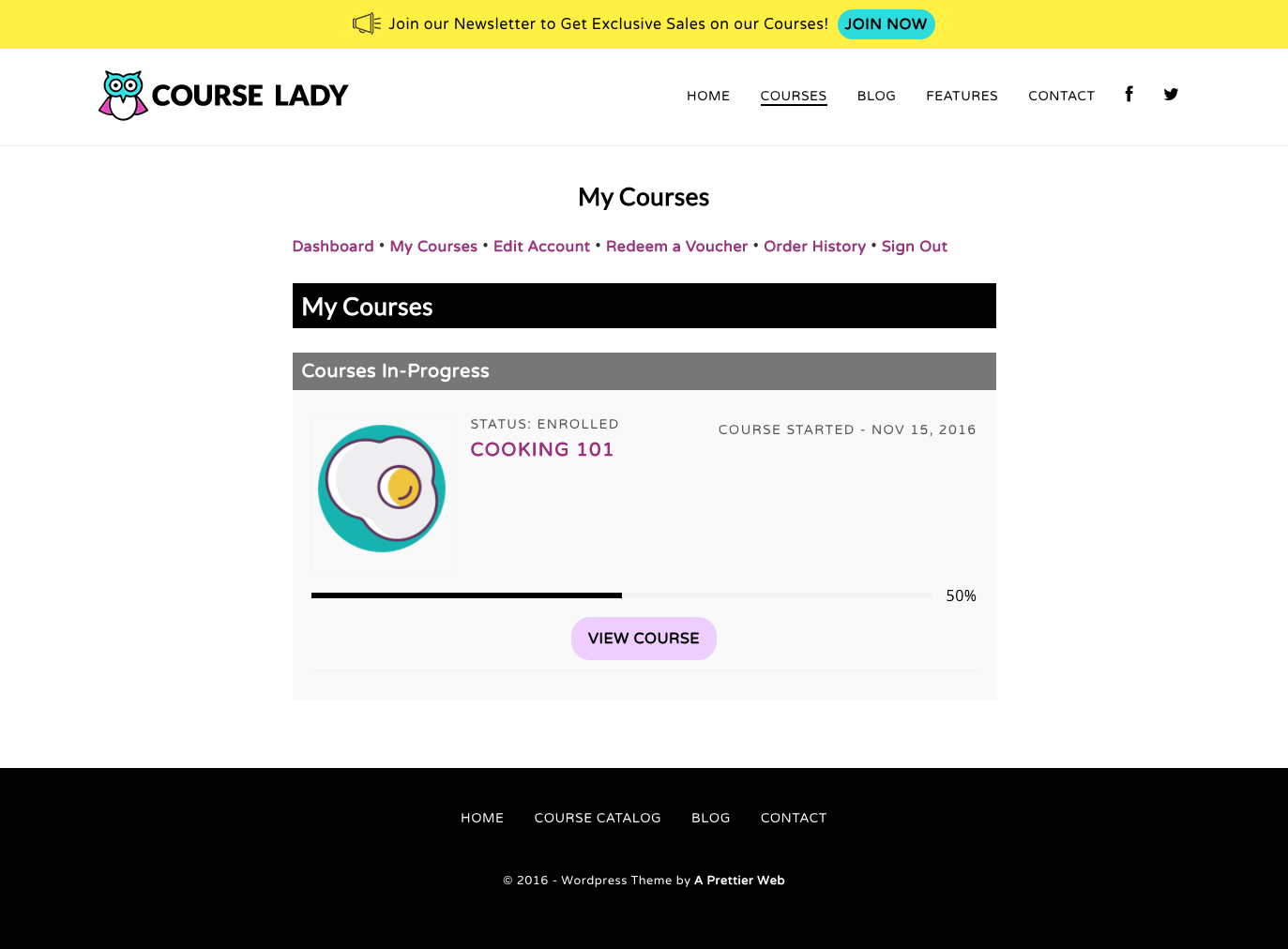 Students have a front-end Dashboard area where they can manage their account and see their enrolled courses. It's a pet peeve of mine when the student login takes you to the WordPress (so many eLearning and membership plugins do this!). WIth LifterLMS, it's kept students on the front-end of your website to manage their account.
Communication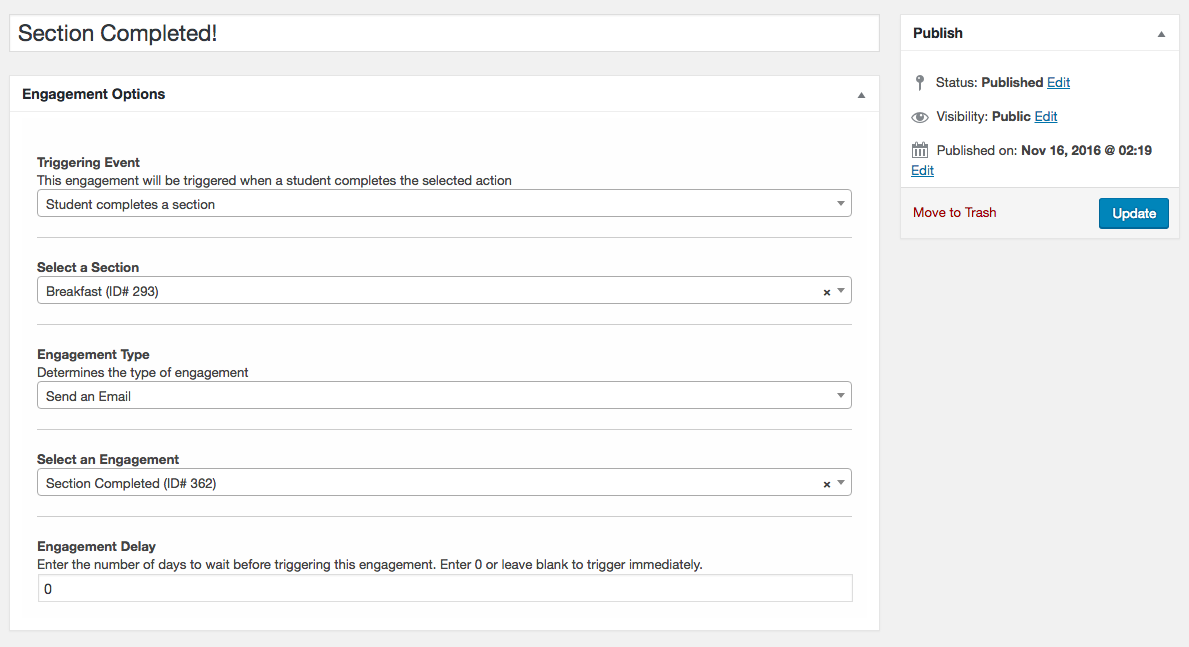 Your students likely found out about your course because you built a relationship with them so you have the opportunity to keep that connection by customizing all the automated emails with your own tone. LifterLMS even allows you to trigger emails by certain events, send out badges and customize certifications – what a great way to show support to your students all the way along!
Payment Options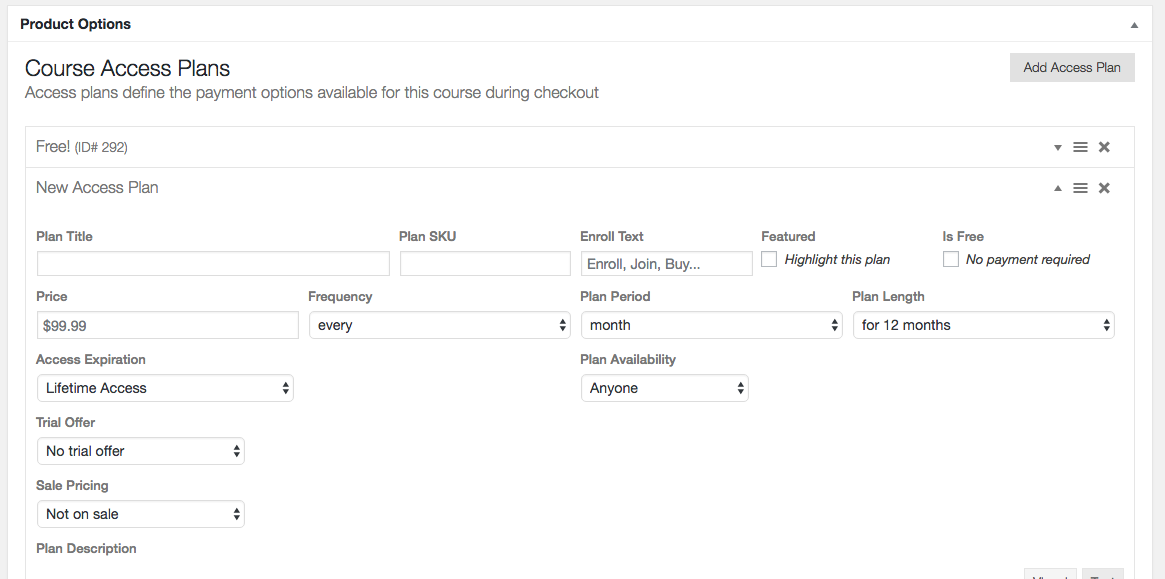 Ok, this is a huge deal. I LOVE all of the options for selling. LifterLMS allows you to use PayPal or Stripe payment gateways – both are great options and with Stripe you can sell directly from your website without visitors ever having to leave (you just need https to do so). But how LifterLMS really knocks it out of the park is by letting you define payment plans. You can charge a one-time fee or give people the option to pay monthly (or however you want to define your terms).
Group Programs
If you are looking to enroll people in a group program then you can setup all kinds of payment plans (either based on a calendar date or number of days). LifterLMS also allows you to drip content to signups so they follow a timeline.
You also have the option of selling memberships if that makes more sense for your content!
Starting FREE
The best way to build your audience is to give away free content and while the payment integration is a paid add-on, you can use LifterLMS for free to create a free course. Starting with a free course is a great way to get students already signed up into your system and allow them to get comfortable with you teaching (check out my free course over here).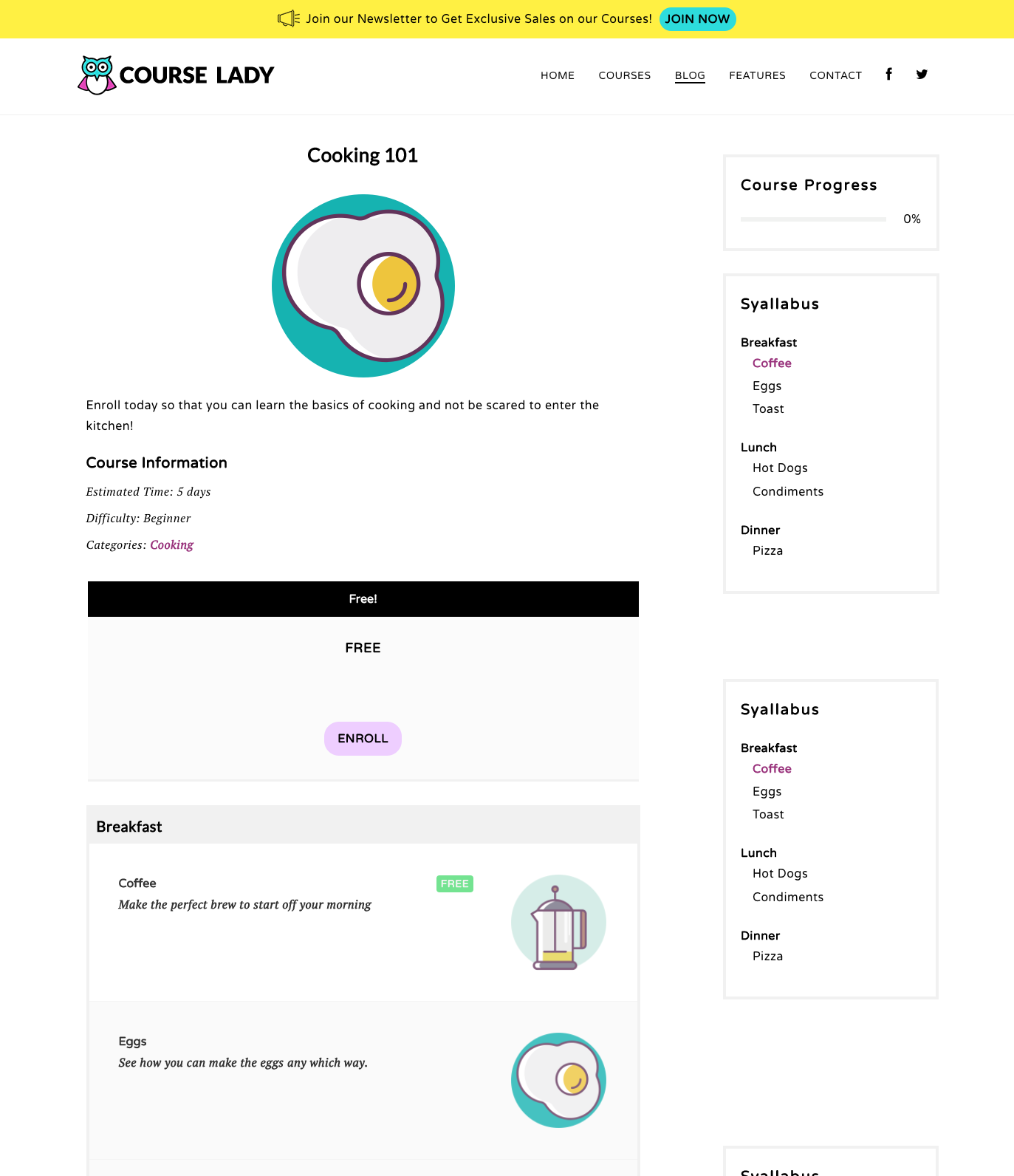 If you are interested in selling some online courses then check out my Course Lady Theme that's built specifically to work with LifterLMS, it's setup to help you build your email list through a number of call-to-action options and also gives you the ability to create Sales Pages for your courses.
Best of luck with your online endeavors!
Mel