How do I create automated billing emails?
Automated billing notification related emails are created and sent automatically at the appropriate time for your users. The contents of the emails are created dynamically and these email templates can be edited by you.
The primary user billing emails are:
Purchase Receipt
Payment Due (Manual Payment Gateway)
Payment Retry Scheduled
These billing emails are located in LifterLMS > Settings > Notifications.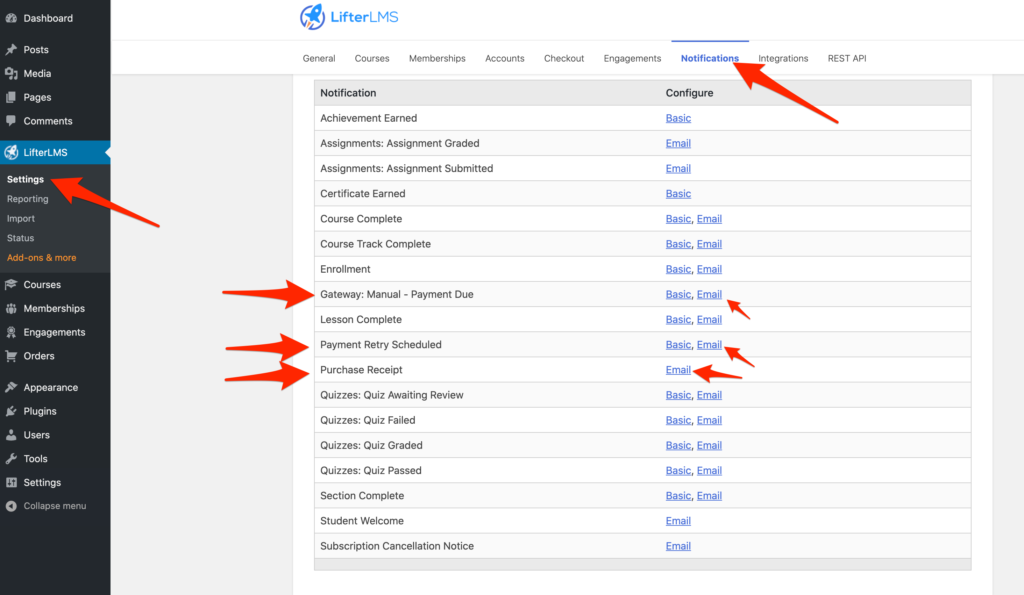 For more detail on LifterLMS notification emails, please read the LifterLMS email notification getting started guide.