To download the LifterLMS Powerpack graphics pack and any other purchase from the LifterLMS website, please follow the instructions below:
Log into your account on the LifterLMS website here
Navigate to the Downloads area of your account here
Click the download links to download any item you would like to download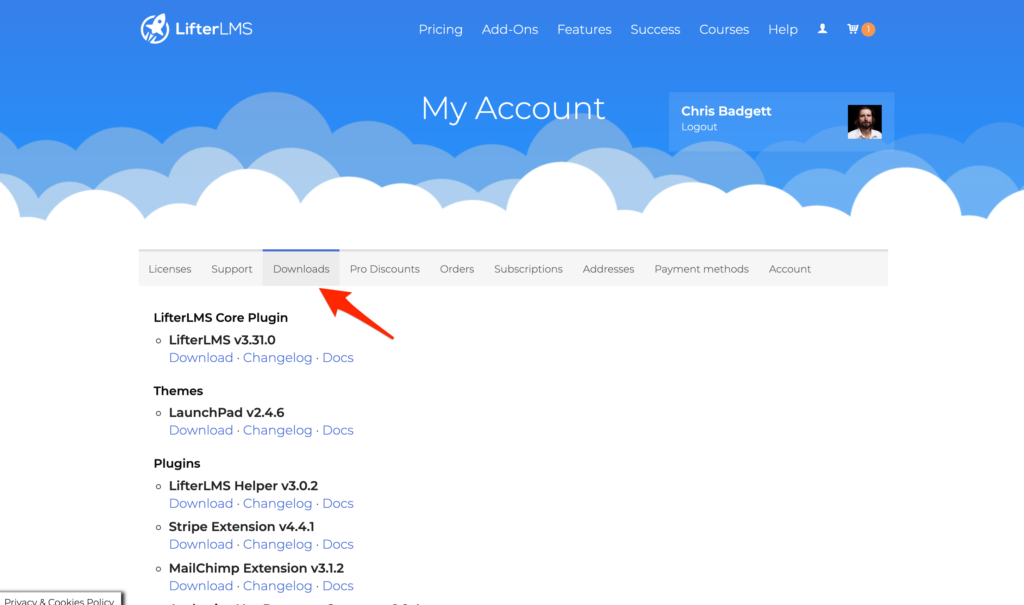 Using Images from the LifterLMS Powerpack Graphics Pack
To use images from the LifterLMS Powerpack graphics pack, unzip the zip file for the graphics pack on your computer. You can upload and use images from the graphics pack as needed on your site. If you need instructions on how to add an image to your WordPress media library, you can find more information on that here.