How to Create and Use Coupons
You can give out course and/or membership coupons as special promotions or as benefits to VIP's or affiliates.
LifterLMS Coupons can be a fixed price discount or percentage based.
They can be used on single and recurring payments.
From your WordPress dashboard, go to orders > coupons

Click "Add Coupon"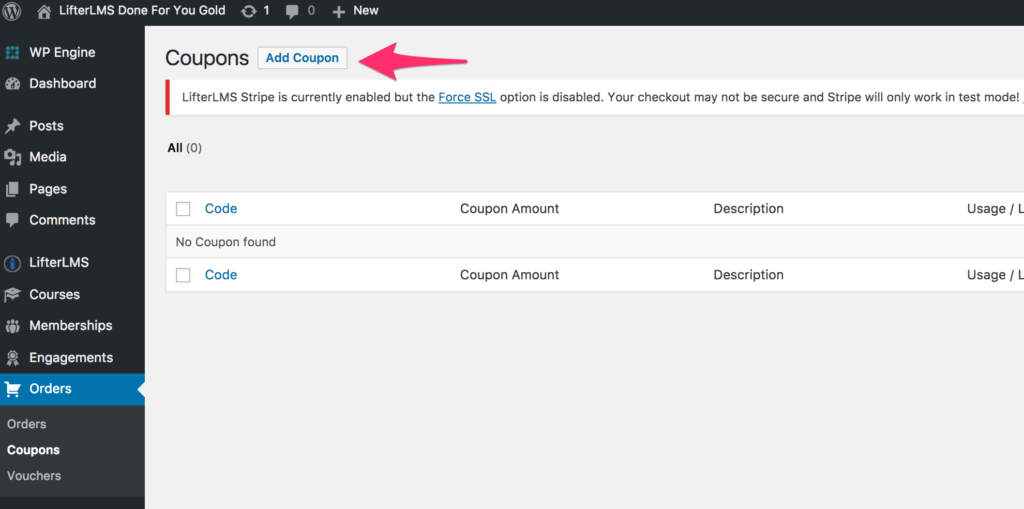 Create your Coupon Code Name
Enter your coupon title. This is the actual coupon code that the end user will use.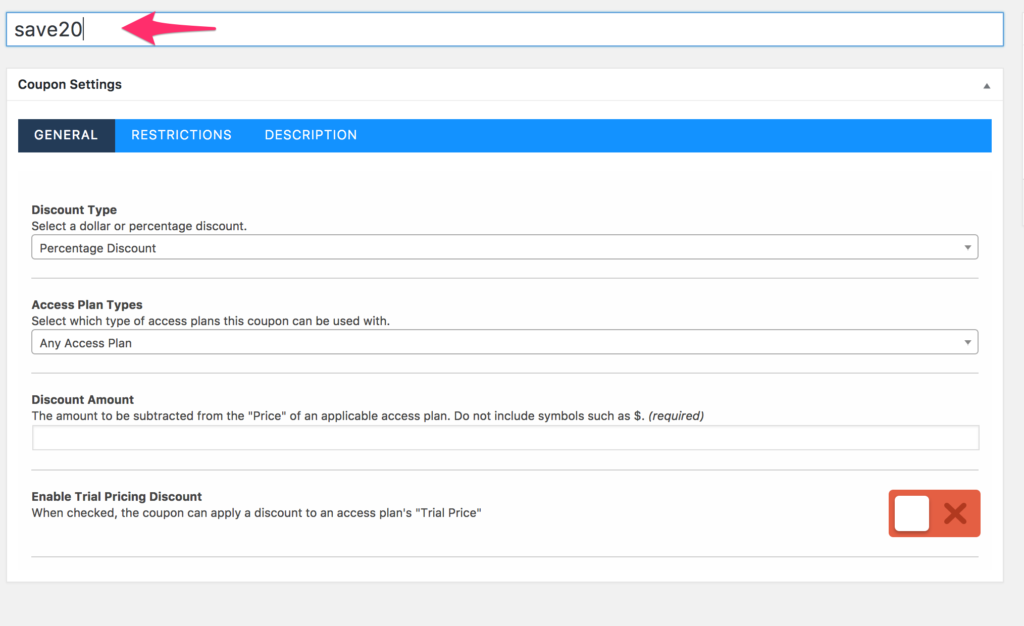 Select your general coupon settings:
Discount Type
You can offer either dollar value discounts (This is available for all currencies, not just the US dollar). You can also offer percentage discounts.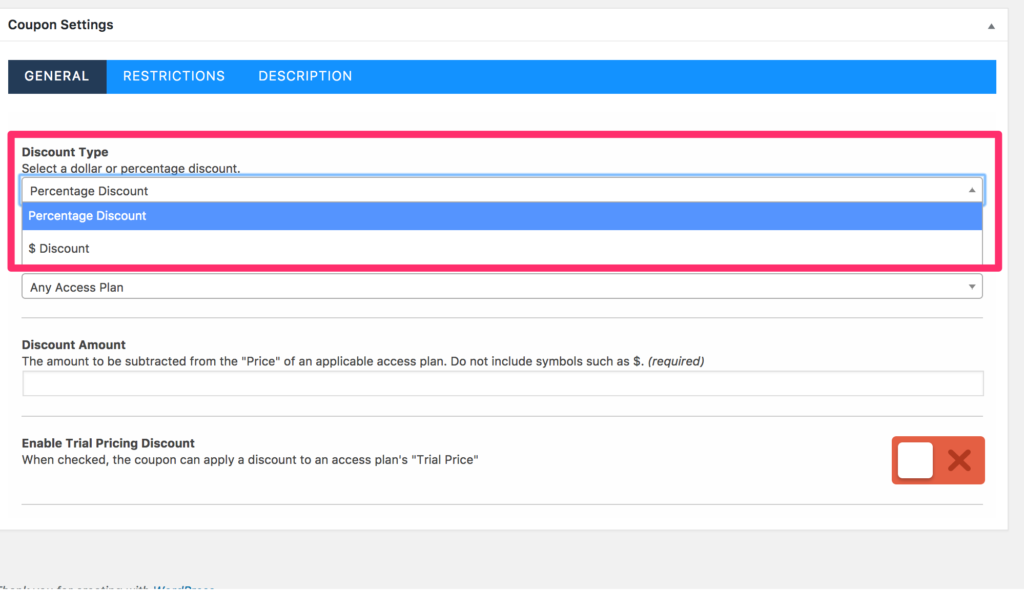 Select Which Type of Access Plans the Coupon can be Applied to
Coupons can be used on:
Any access plan
Only one-time payment access plans
Only recurring payment access plans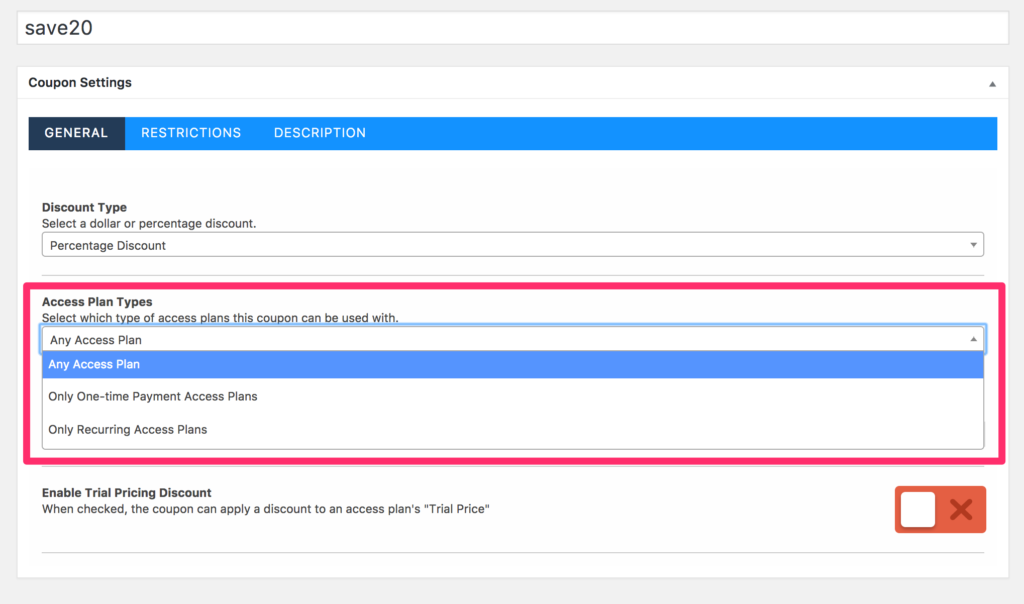 Select Discount Amount
This is where you enter the # amount of discount. This will be either a percentage % or dollar value $ based on your choice in the Discount Type area.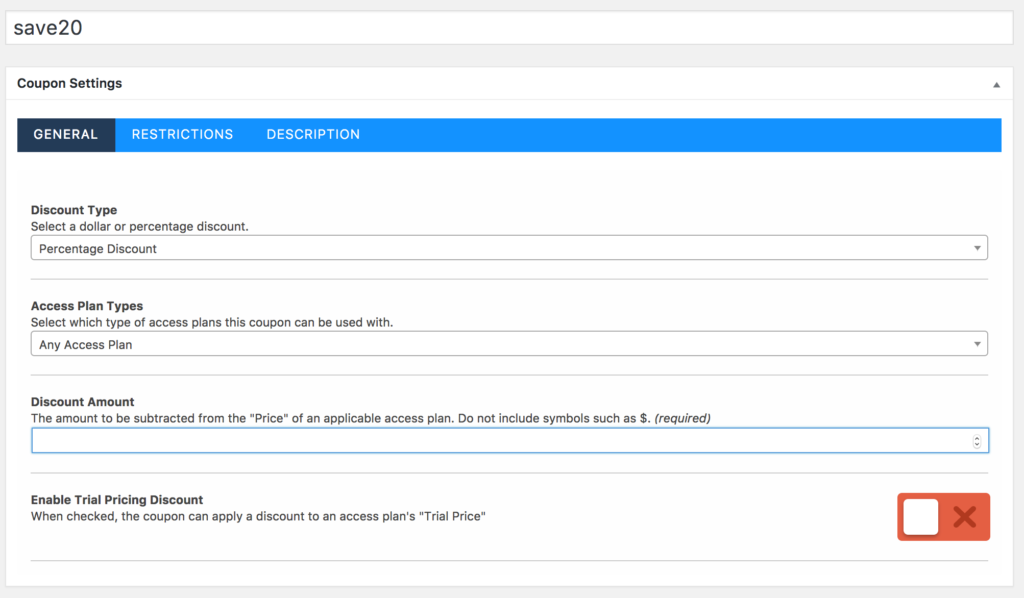 Optionally Enable the Coupon to Be Applied to the Trial Pricing
LifterLMS access plans have a trial option. You can offer free and paid trial access to your courses and/or memberships. Trials have their own price point and time period. If you have a paid trial and would like to discount it for someone, you can use this option.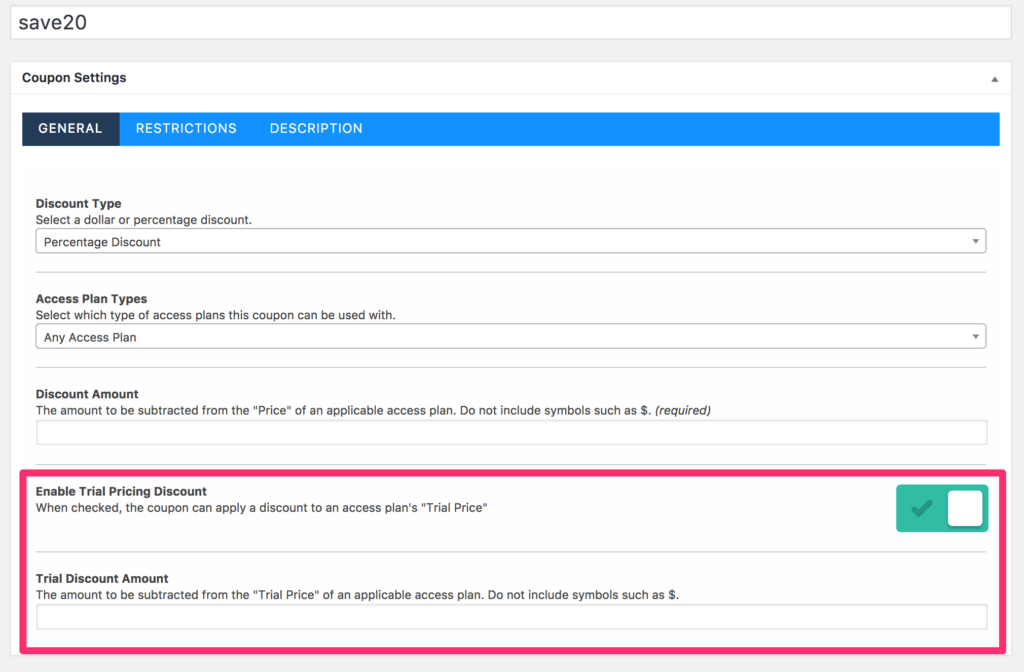 Coupons can have the following restrictions: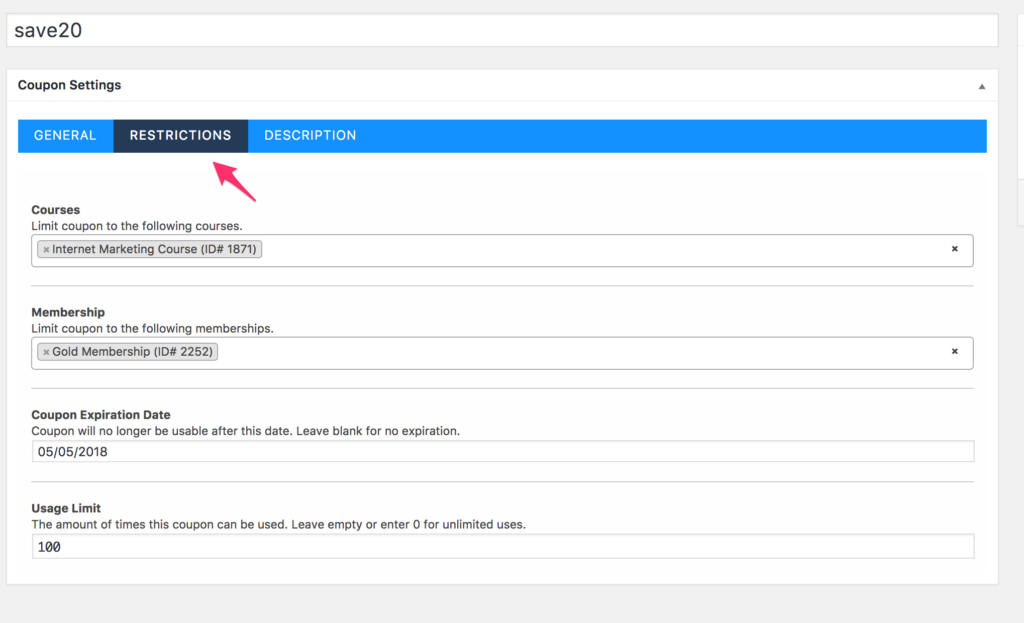 Course
A coupon can be restricted to a specific course or groups of courses. Leave this field blank if the coupon can be used on any course.
Membership
A coupon can be restricted to a specific membership or groups of memberships. Leave this field blank if the coupon can be used on any membership.
Coupon Expiration Date
Coupons can be valid through a specific date. Leave this field blank if the coupon never expires.
Usage Limit
You can limit the number of times a specific coupon can be used.
A coupon description is a place where you can add a note to a coupon. This is for internal organization purposes only and does not display anywhere on the front end of the website.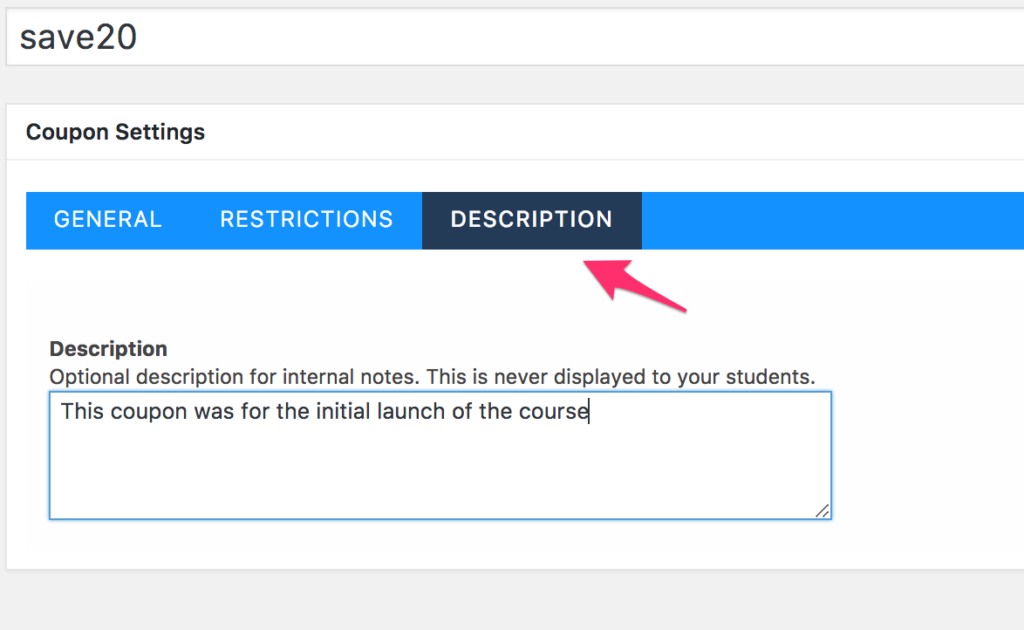 It is a best practice to log out of your website or go to an incognito browser window to test your coupon before giving it to the recipient. This allows you to double check and make sure you set it up properly.
Enter the coupon code on the checkout screen, then click "Apply Coupon" to see the pricing update in real time.