How to Add Multiple Instructors to a Course
In LifterLMS you have the ability to add multiple instructors to a course.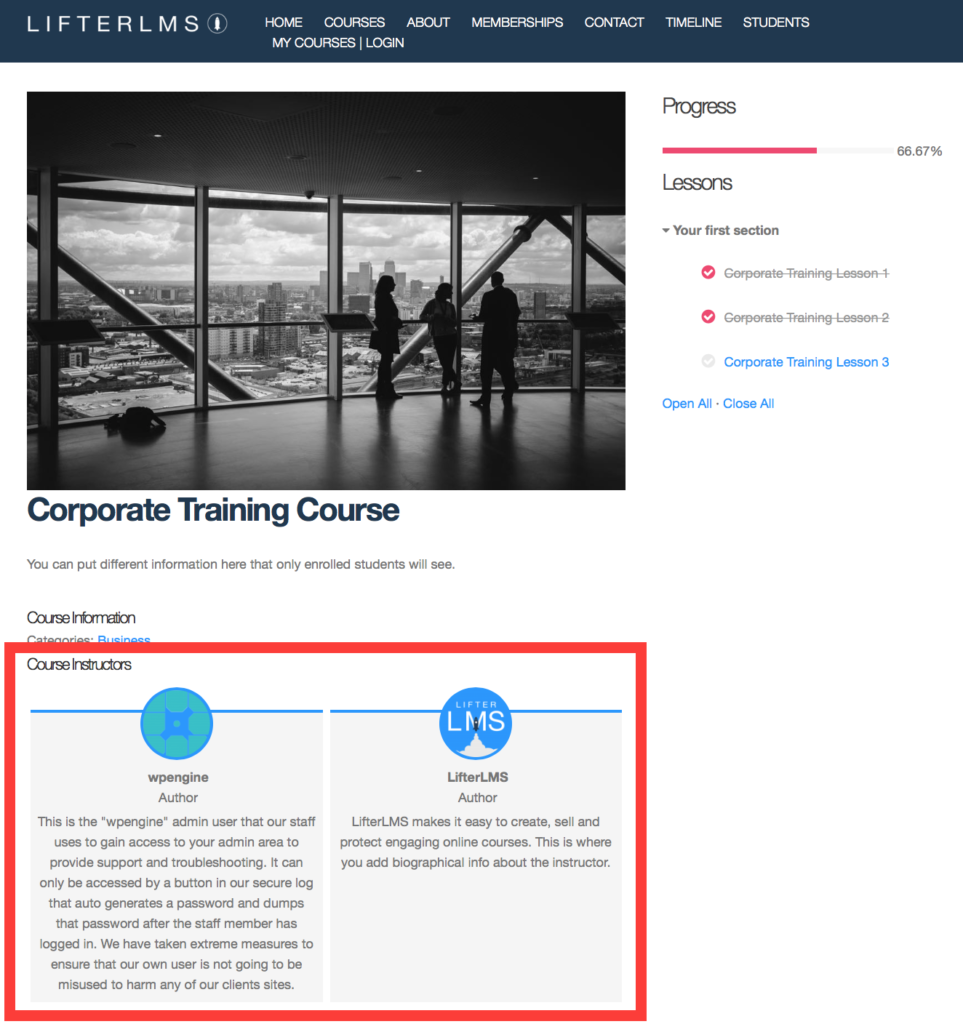 You can assign the Instructor role in the Users area of your WordPress dashboard by selecting from the Role dropdown for the user.
To add an instructor to a course, navigate to the LifterLMS rocket icon in the top right of your course page in WordPress. Click on the Add button, and choose instructor from the dropdown box. You can change the order they display by dragging the instructors up and down to change the order. Be sure to hit the Update button when you're done.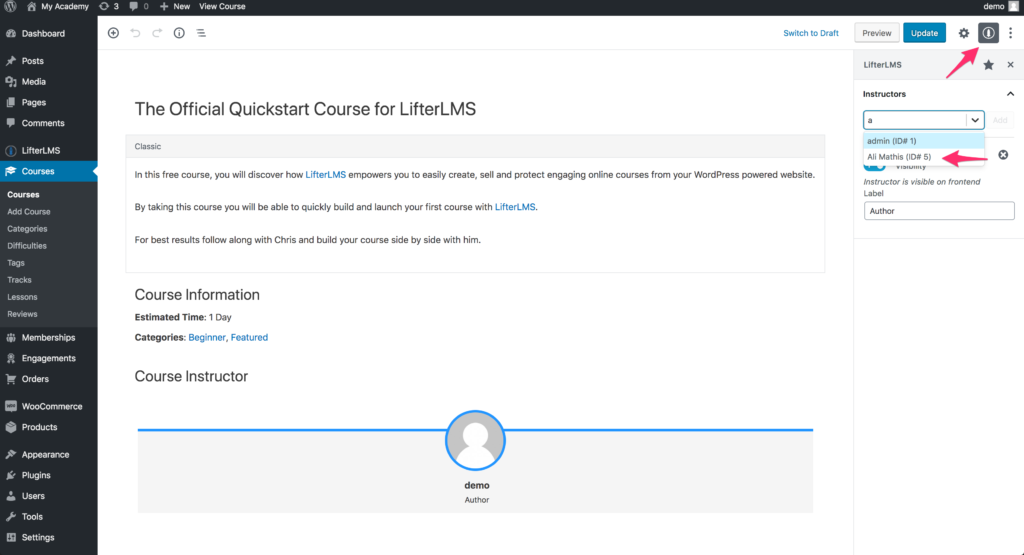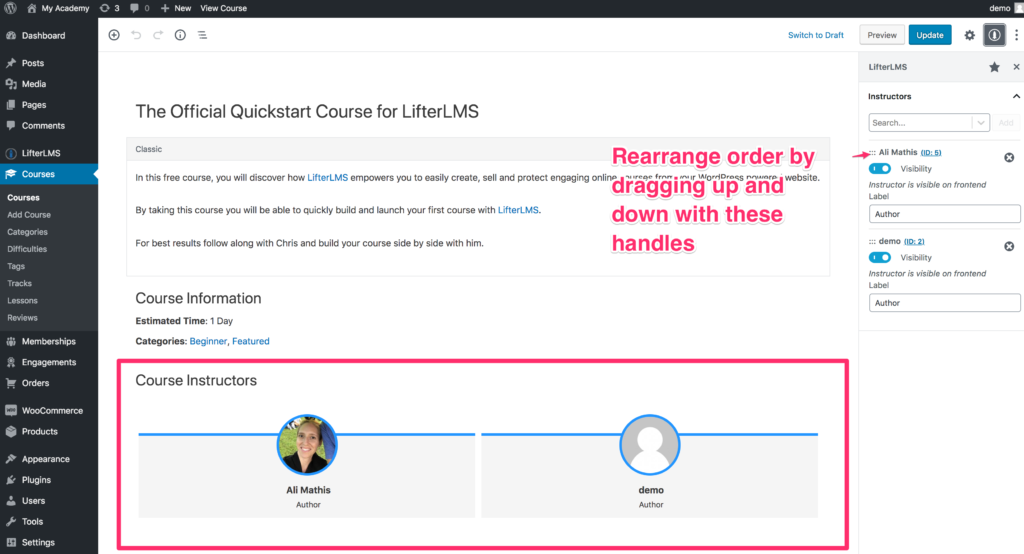 Click the course Update button to save your changes.
More information about Roles and Capabilities is available here.