The LifterLMS community spoke out saying that they needed some new features added to the LifterLMS WooCommerce add-on.
One-to-many relationship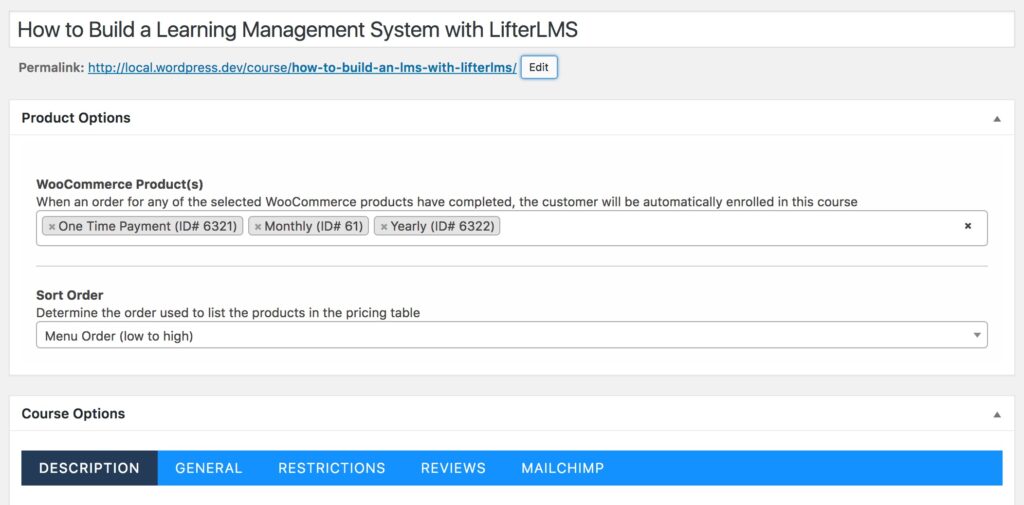 We kept hearing that people wanted to be able to allow more than one LifterLMS product to activate a specific LifterLMS course or membership.
Some of the reasons people wanted this was to:
Create a secret hidden product to give out to certain people or companies with special pricing.
Make a cleaner user experience when offering a one-time payment alongside a payment plan option powered by Woo Subscriptions.
While we were in there, we also gave you the ability to control the order the WooCommerce products display in the pricing table.
Make Woo attractive like LifterLMS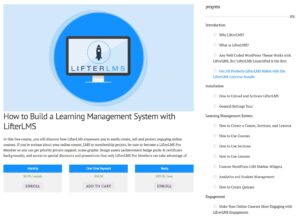 Others said they also wanted the LifterLMS course page pricing tables to look more like the LifterLMS access plan pricing tables if WooCommerce was enabled.
Some people sell their LifterLMS courses and memberships from the WooCommerce store. Other sell from the LifterLMS course or membership pages. Both can work.
Does this make sense?
If you are a LifterLMS and WooCommerce user, then these new features should make sense.
If you are new to WooCommerce and not sure if you need it, please read this article Do I need WooCommerce to Sell My Courses or Memberships or Not?.
The short version is that the simplest solution is often the best. LifterLMS has it's own ecommerce options for one-time and recurring payments. The two main reasons some people integrate LifterLMS with WooCommerce is that they need to use a certain WooCommerce extension to get functionality not offered by LifterLMS, or they have a store with all kinds of products other than courses or memberhips.
If you need WooCommerce for your learning platform …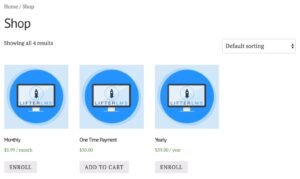 Head on over to the LifterLMS store and grab your copy of the LifterLMS WooCommerce add-on or get it with the Universe Bundle.
Here's the documentation for working with LifterLMS and WooCommerce together.