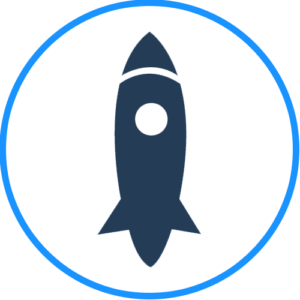 At LifterLMS we listen to the pain points and desires of our community.
Solving pain points and discovering new opportunities to create the most engaging online learning platforms is what drives the LifterLMS culture.
We are always listening to the community.
All feedback is welcome … positive, neutral, and negative.
We work hard to develop a diverse feedback loop so we can hear what you have to say about your education project and what you need from LifterLMS.
Based on community feedback, you can now benefit from the following highlights in the recent LifterLMS 3.4.0 update:
1) Better enrollment user experience in free courses
We heard a lot of feedback from the community that the free course "checkout" experience felt too much like a checkout. But free courses and memberships shouldn't feel like an ecommerce experience.
We took that feedback and are proud to release to you a new and improved enrollment experience for your free courses.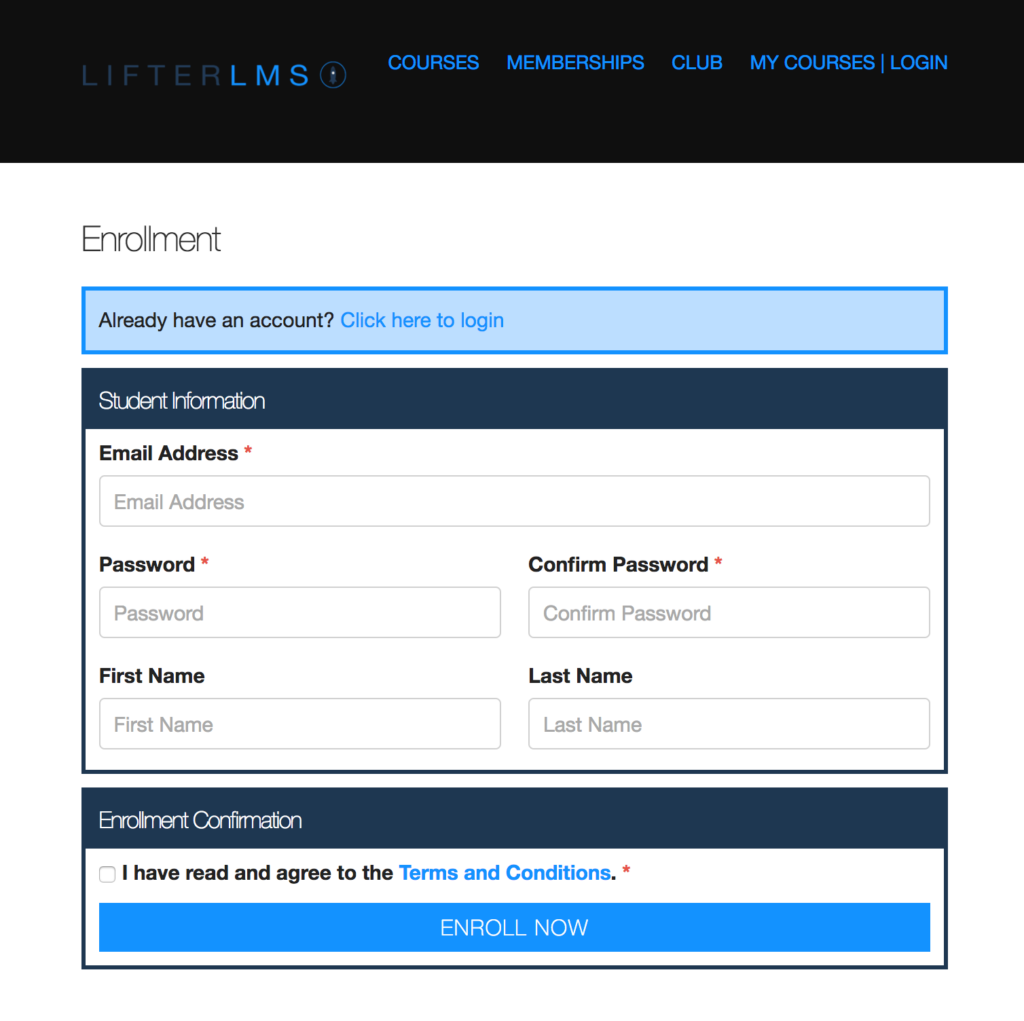 If a course or membership is free, it's now just a simple login or registration, followed by automatic enrollment.
Here's a quick video demo of the feature:

Click here to view the documentation on free course enrollment.
Also thank you everyone for your feedback on this in the LifterLMS VIP Facebook Group.
2) Improved student management panel on courses and memberships
With the addition of more advanced LifterLMS reporting, we are now also able to give you a more advanced student management panel on course and membership pages.
Check out all the things you can do or link into from the student management panel in this screenshot: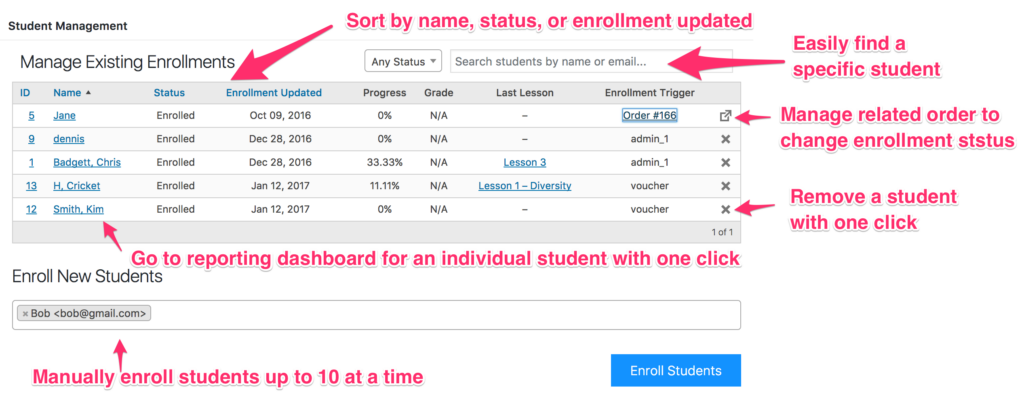 3) Membership auto enrollment
Since members are only automatically enrolled into auto enrollment courses during enrollment into the membership, if you add a new auto enrollment course you may wish to add all existing members to that course as well.
Now you can with LifterLMS 3.4.0!
Click here to view the documentation on the new and improved membership auto enrollment options.
A short story and here's what I'd like you to do next …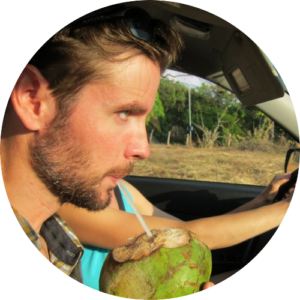 This is a picture of me a couple of years ago traveling in Costa Rica to a live workshop that I was filming with a world famous permaculture expert. We formed a business partnership to create an online course product together.
I'm sharing this with you because I am an online course creator myself. I have similar wants and needs for LMS software just like you. That's how we were quickly able to grow and dominate the WordPress LMS ecosystem. But the secret sauce is not that we're making the perfect LMS software that we need. It's smart that we have a "for us by us" ethos.
But what makes LifterLMS exceptional is how much we listen to our community. I want to hear from you. I genuinely care what you have to say. I need your voice to help guide the evolution of the LifterLMS product. There is no solid wall between us. I make it easy for anyone to jump on a call with me. At LifterLMS your voice matters! It's the collective insights from the sum of our exchanges that truly drives the LifterLMS product.
Now, back to the latest release …
There's a lot more wrapped up in LifterLMS 3.4.0. You can view the complete changelog here. Scroll down that page, and look how far we've come! While you're over there, we'd really appreciate an honest review about your experience with LifterLMS.
I also invite you to engage in the LifterLMS VIP Facebook group if you're not in there yet or not participating.
Also if you haven't yet, please voice your opinion on what you'd like to see next in LifterLMS by voting on features that interest you here.