Today we're proud to announce some incredible new features and benefits available in the most recent release of LifterLMS (version 3.13).
Many of the features in this release are awesome in their own right, but they also lay the groundwork for what's coming with the new Social Learning add-on that rolls out on October 10.
Say hello to Instructors, Instructor's Assistants, and LMS Manager roles
LifterLMS now has a more advanced Instructor role.


Instructors can create courses, administer courses, and view the reporting for only their courses.
Instructor's Assistants can do most everything an Instructor can do, but they cannot create new courses and do not have delete capabilities.
Also you can now have more that one Instructor on a course if you'd like. They can be hidden or visible on the course page. They can have a custom title and bio text as well.



LMS Managers are more like WordPress administrators, except they only have full control access to the parts of the website created by LifterLMS.
Here is the documentation on the new LifterLMS roles: https://lifterlms.com/docs/roles-and-capabilities/
But wait there's more …
You also get a new and improved "course builder."
This drag and drop course builder has been improved based on community feedback. One of the key new capabilities is the ability to collapse the sections to make it easier to navigate and use with high lesson count courses.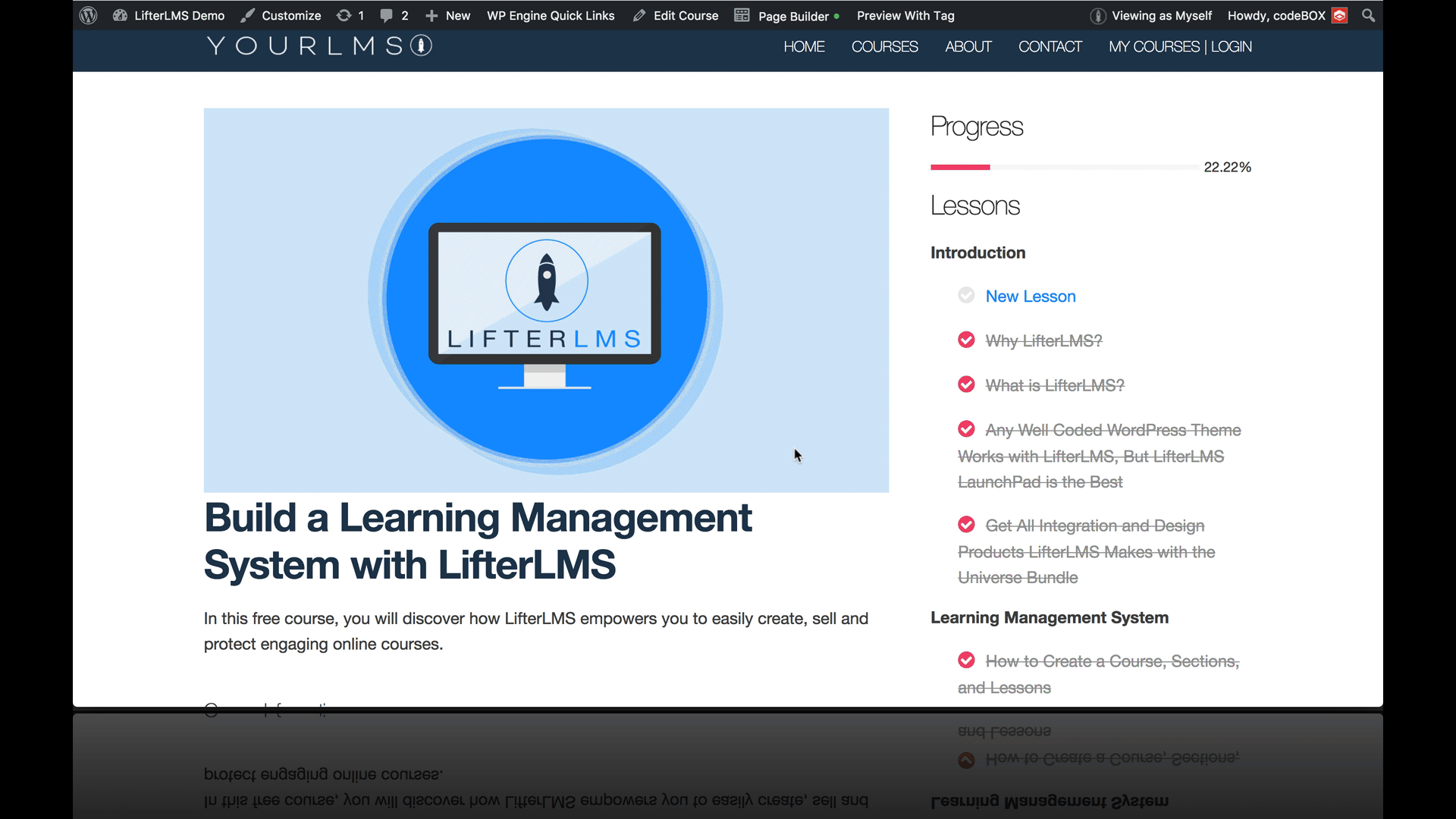 This new course builder interface also lays the foundation for optimizing and simplifying the complete course building experience.
At LifterLMS we have a relentless focus on removing friction for the course creator so that eLearning technology becomes an ally, not a hurdle.
Here is the documentation on the new course builder: https://lifterlms.com/docs/using-course-builder/
Here's what I'd like you to do next …
If you're not using LifterLMS yet, click here to download the free core LifterLMS plugin and take these new features for a spin.
If you're already using LifterLMS, I invite you to go ahead and click the update button. Please note you'll probably want to clear your browser cache if you're having any issues getting the new course builder to load.
Price increases are coming to the Infinity Bundle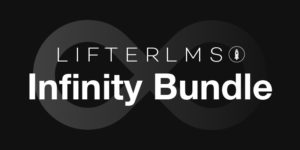 Also these instructor roles are an important foundational part of the new advanced Social Learning add-on coming on October 10. Social Learning will roll out as an individual product, but will also be added to the Infinity Bundle.
The price of the Infinity Bundle will go up on October 11, so now is a great time to lock in your Infinity Bundle annual license pricing at the lowest it will ever be as it continues to climb towards $999.