It's an understatement to say that COVID-19 has the B2B SaaS business in upheaval. Owners everywhere are scrambling to create a new normal for their employees, while also meeting their contractual obligations to clients. Many are facing the difficult reality of laying off valuable, well-trained employees, especially software sales professionals
Those employees not laid off are scrambling to maintain their work schedules and uphold sales obligations, and those obligations only get harder when funds need to be channeled away from high-touch sales activities and paid acquisitions to create a necessary cash reserve.
Does this mean all hope is lost?
Not even close. By embracing new technologies, software entrepreneurs have the opportunity to create resources that build a more stable business, one that can thrive regardless of how available your customers and employees are.
Automate for the Future
One potentially overlooked technology that you could be putting to work for you is course creation software, more formally known as a Learning Management System (LMS). Tools like LifterLMS can be added to your existing website and used in a variety of ways that make your business stronger now and into the future.
While you might think courseware and LMS software is just for the education industry, the truth is that we're all in the business of education.
Sales people educate prospects. Managers educate their team. And human resources educates everyone. Now, while the normal workflow is already disrupted, is exactly the time to focus on turning processes and intellectual property into reusable training material.
What if you could build a system that saved you time onboarding new employees?
What if you could create a sales flow that vetted clients sooner, allowing your salespeople to focus on the best possible leads?
And what if you could mitigate your customer support needs with automated educational tools?
All of these things are possible with an affordable all-in-one learning management system like LifterLMS.
By connecting a learning management system to your software sales website, you can streamline, automate, and fine-tune the systems and processes that make your business a success. Help out your sales team by creating a simple free course (like this one) that demonstrates the primary value drivers of your software and can be a lead magnet that puts a significant percentage of marketing and sales on autopilot.
Go a step further and enable your team to take your B2B software company knowledge and turn it into internal training courses. Channel the current shift in work into developing a business playbook that can be collected into a company training academy, a course library that documents the knowledge, systems, and processes of the company, all while capturing and maintaining your intellectual property for future use. Especially if you may have to make difficult downsizing decisions, there may be an opportunity to capture some intellectual property from all current team members.
Last, but certainly not least, use this opportunity to create an automated client onboarding process. Build out a system that gets new clients up and running, and frees up your employees' time in the future. Check out the LifterLMS Quickstart course to learn how!
And here's the ninja move … the free course lead magnet can double as the same course used for new client onboarding. Prospects and new customers have the same questions like … "So how does this software work exactly?"
But Wait, There's More
Beyond upgrading workflow and client experience, courses can also be used to improve your marketing. Video is all the rage in content marketing, and here's your chance to engage more customers with exactly what they want.
Not only are visitors to your website looking for videos, they also want to be able to try out your software before ever talking to a salesperson.
With your learning management system, creating a course to do this is a breeze.
Use your talented, all-star sales force to walk them through your software highlighting exactly what you want the customer to know so they can see the core value of your tool. Your salespeople are ideally equipped for the task, and this allows them to stay invested in the client experience. Beyond that, you can continue to use this material even after they have moved on to another job.
And while education based marketing is great for driving sales, what if you could also find a brand new revenue flow?
Courses can be a great way to generate another stream of income. Definitely make sure you take advantage of the marketing and customer engagement aspects of providing useful information about your software for free. That said, it can be a real benefit to your cash flow to create more in-depth courses that you can upsell to your clients.
Why not create a high-end, paid training academy that helps your best customers be successful with your tool?
You can even include some customer success training courses that are super helpful and necessary for them outside of the scope of what your tool does.
Interact with customers and your support to see where their pain points with your software are, and use them to create new, useful resources. Once built, these friction solving courses can bring in auxiliary capital with minimal effort on your part.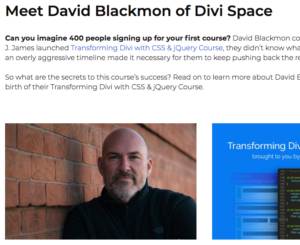 This is exactly what serial WordPress product entrepreneur David Blackmon did to generate his third of five sources of income. As a veteran entrepreneur, he knew that even a stable business can hit rough waters, as you may be finding now. For him, the answer was to diversify his business and make course creation a part of the process. He found a pain point inside his other business's community and used LifterLMS to provide a solution.
You can follow in his footsteps by building on your knowledge and industry experience to create an academy around your software, an excellent source of passive and expansion revenue.
Really, LMS is Not Just for Teachers
Just in case you're still wondering if a learning management system can benefit your business, take a look at what Adrian Tobey has created over at Groundhogg.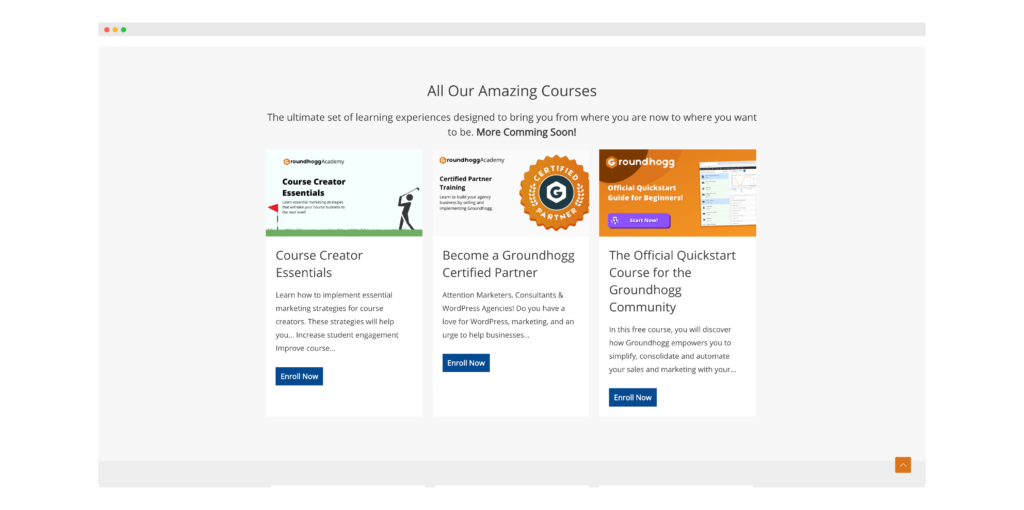 He's putting his knowledge and business experience to work for other businesses with his WordPress based CRM. Join his courses, and he will teach you what you need to know to better market your business with WordPress without an expensive CRM. With that, he has updates, documentation, a community you can participate in, and ways to join the team as a partner. These are all course strategies and tactics you could build once you have your WordPress LMS in place.
If you are interested in how Adrian implemented this LMS strategy for his software business in less than 2 weeks, here is the full LMScast interview of how he did it:
While this might be more than you want to tackle right now, by branching out and creating your course or courses now during a disruption in your regular business, you build on the opportunity to choose this direction in the future, leaving the door open to new ideas as well as new income.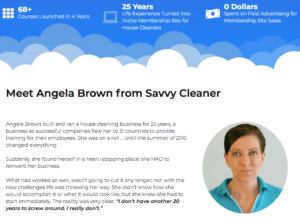 And what about the future?
Are you concerned how the current financial situation could impact your retirement? Take a look at how Angela Brown moved her cleaning business online and built a stable source of revenue for her future.
We've seen uncertainty for the future help move would-be course creators into to action to create the courses, to launch them, and to start enjoying the savings, efficiencies, and additional revenue that results from the effort.
Now is the Time
The possibilities for adding automation, marketing resources, and alternative forms of income to your B2B software business through the use of a learning management system are limited only by imagination. While this might seem like a daunting task when business is running normally, now is the perfect time to look ahead to innovations that can strengthen your company, engage new customers, further educate current clients, and engage your employees' intellectual property assets for many years to come.
Don't wait! If you are a B2B Software company with a WordPress website, consider installing the free LifterLMS plugin to create your own mini "Quickstart Course" for your software today. This will become an incredible cost saving, automated sales machine and automated customer success onboarding machine for your business. Like one of my my B2B software business coaches Dan Martell says …
"Build the machine that builds the machine."