The LifterLMS team just contributed a free powerful LMS block plugin to the WordPress community. Lite LMS Progress Tracker is a lightweight block plugin that allows users and visitors to track their progress through content on your website.
With a simple and customizable "Mark Complete" button, you can add progress tracking to any post or page on your site!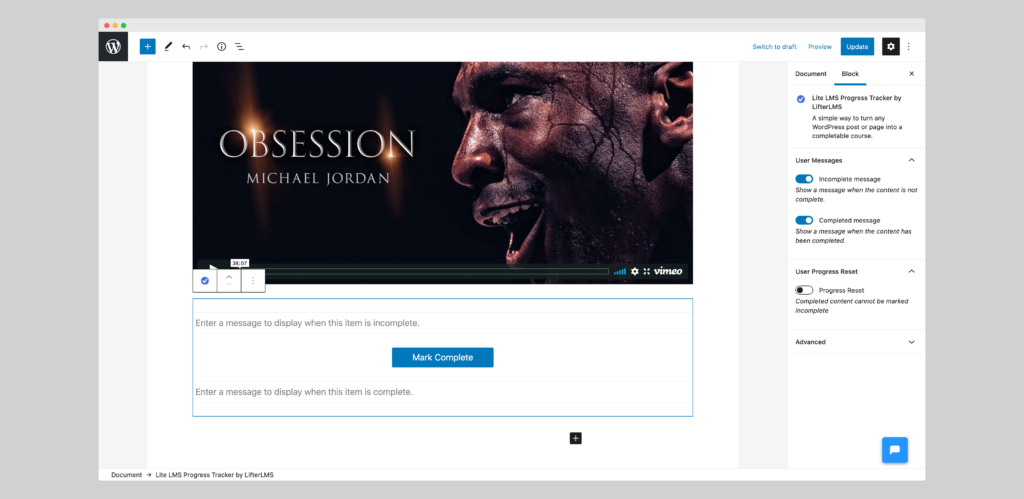 You can even link the "Mark Complete" buttons anywhere you like to create learning paths, tracks, or courses through your website content.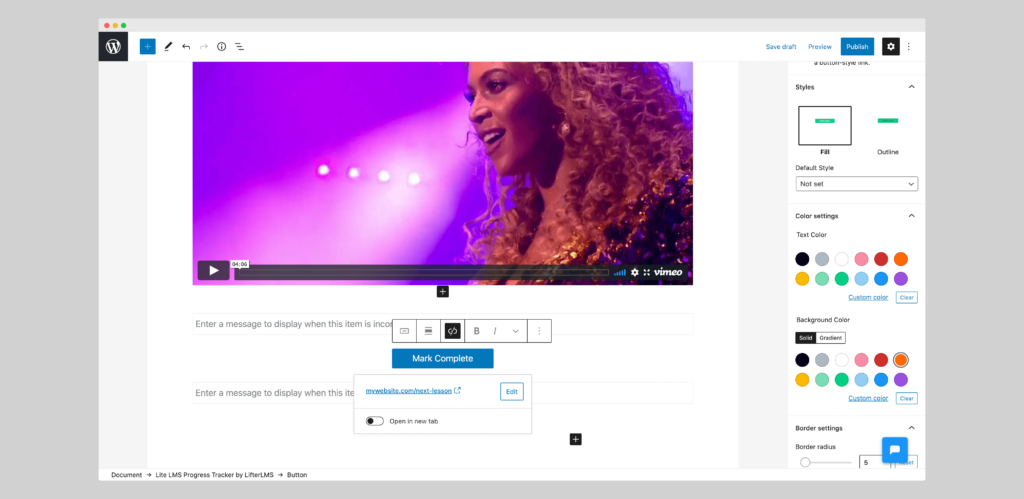 Think of it as a lightweight Learning Management System (LMS) for a website project that isn't ready yet for all the advanced functionality in a full featured WordPress LMS plugin.
Top 3 Benefits of the Lite LMS Progress Tracker Block
Allow users to easily track their progress through your website content (even if they're not logged in)
Design learning paths and online courses through your website content
Avoid frustrating website visitors by allowing them to track what content they've already consumed
Top 3 Ways to Use the Lite LMS Progress Tracker Block
1) Create simple online courses by allowing content to be completed and linked to the next content item. If you're not ready for a full featured Learning Management System like LifterLMS, then you can simply create basic online courses with this block plugin.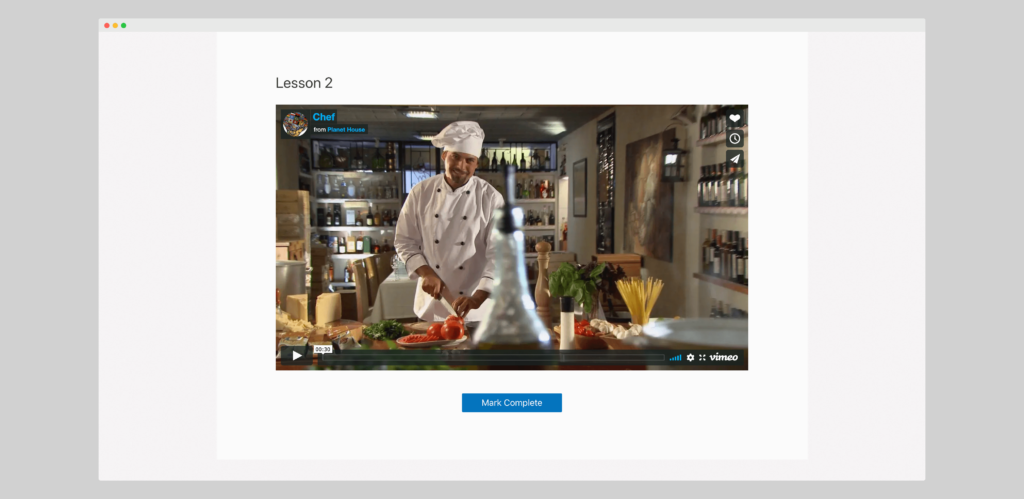 2) Allow your membership site members to track their progress through your content. If you're using a membership plugin like LifterLMS, Paid Memberships Pro, MemberPress, Restrict Content Pro, WishList Member, and others you can use Lite LMS Progress Tracker to allow your members to keep track of their progress and instantly guide them where to go next.
3) Empower website visitors to come back and know what they've already consumed. Large content sites can overwhelm and frustrate repeat visitors. If you have a recipe site, news site, video library site, niche blog, technical documentation, or any other type of content website, you can empower your users to keep track of what they've already consumed.
Who Uses Lite LMS Progress Tracker?
Membership Site Owners
Online Course Creators
Content Creators & Site Owners
WordPress Professionals
Which one are you?
Here's What I'd Like You to Do Next …
Just do a search in the WordPress Block editor (you must be on WordPress 5.5 or higher) for words like:
LMS
Progress
Course
Membership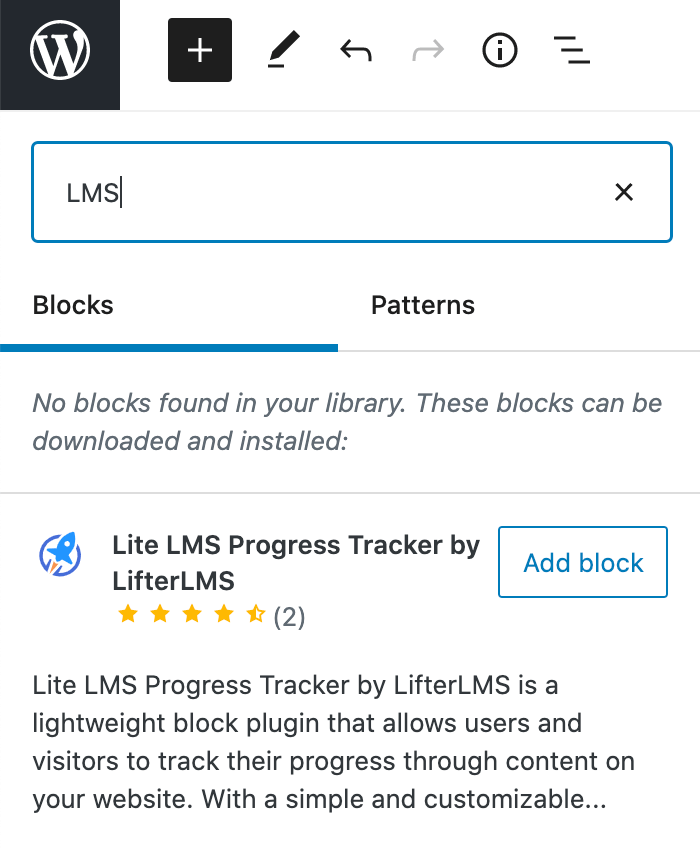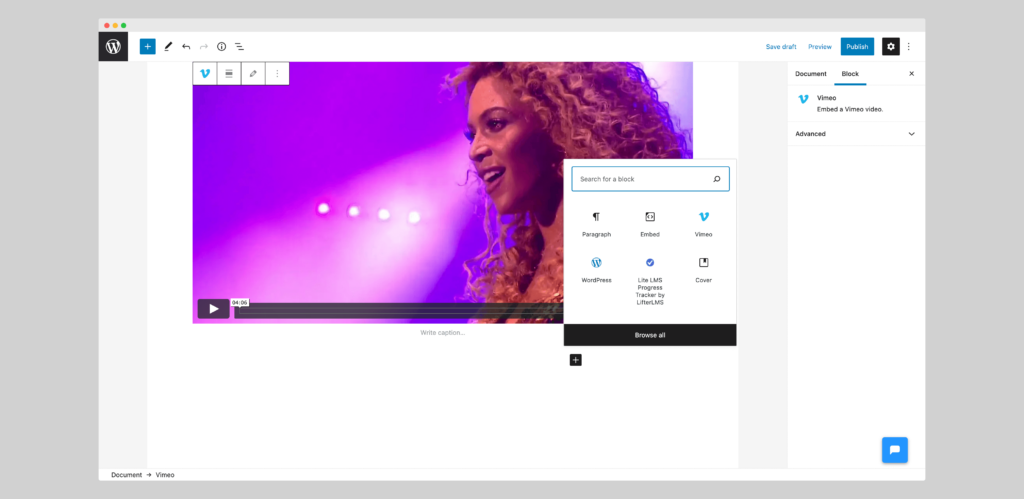 From there click on Lite LMS Progress Tracker by LifterLMS to add this block to your available blocks that you can choose from.
Place the block anywhere in your content. Then customize the progress completion button, messages, and link.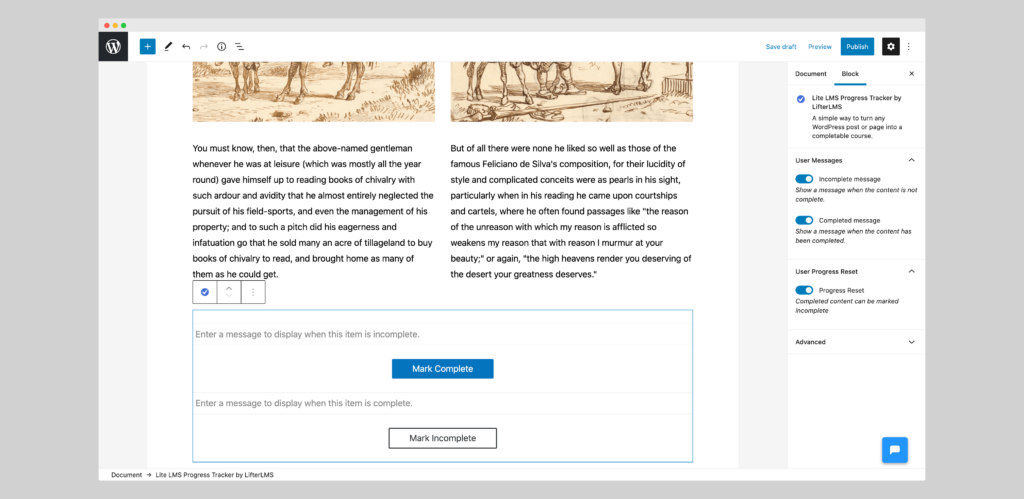 Click here to read the Lite LMS Progress Tracker documentation.
If you appreciate this new contribution to WordPress website builders worldwide that can be used for free, please take a few moments to rate and review the Lite LMS plugin here.
Enjoy!