If you would like to manually add or remove a user from a membership level or course, visit membership or course on the WordPress admin panel.
Locate the "Student Management" metabox.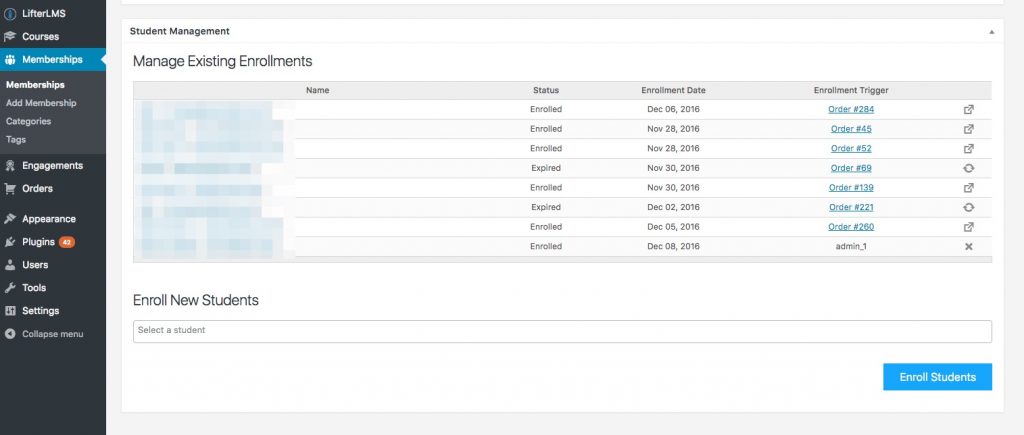 Begin by logging into the Dashboard as an administrator.
Once you are logged in, select Memberships from the Dashboard menu along the left hand side.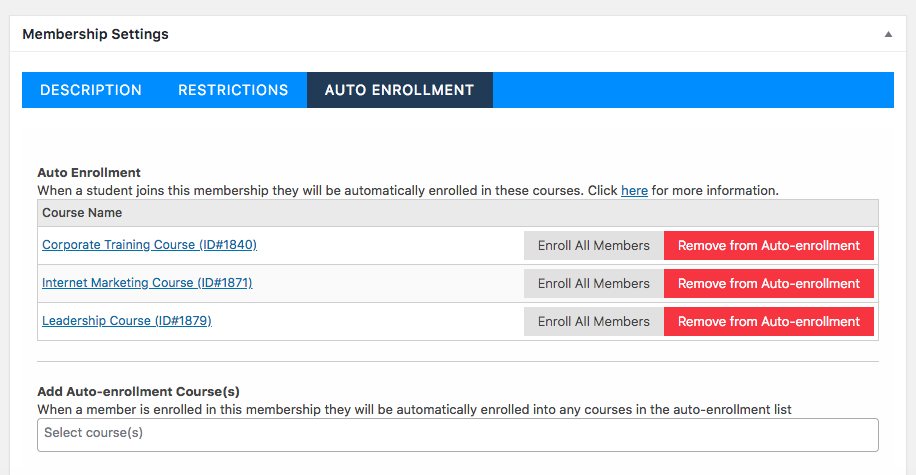 Click on a membership to select it.
To enroll a user, search for them by name or email address in the search box under "Enroll New Students"
You may enroll multiple students simultaneously .
After selecting all of your users click the "Enroll Students" button
To remove a student from a membership locate the student on the table and click the "X" icon on the right side of the row.
If the student was enrolled as a result of a purchase, you will need to remove them from the associated order.
Click the link in the "Enrollment Trigger" to navigate to the associated order.
On the order screen you can update the status of their order to "Cancelled," "Expired," or "Refunded" and the student will be automatically removed from the membership.
You may, alternatively, use the "Student Enrollment" metabox and change their enrollment status to "Expired" or "Cancelled" and then click the "Update Enrollment Status" button. If you use this method and the order is a recurring payment plan, the student will continue to be billed!