LifterLMS is proud to be a Small Business sponsor of this year's WordCamp Sacramento on September 16-17, 2017.
WordCamp Sacramento is a fun, relaxed, locally organized event. Over the course of two days attendees have the opportunity to learn, mingle, network and chat about everything related to the internet's biggest platform: WordPress.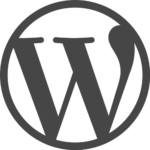 Everyone, of all skill levels, is welcome at WordCamp.  If you are a business owner, blogger, developer, consultant, designer, writer, enthusiast, anyone who uses WordPress as part of your job, or anyone who might want to use WordPress someday, WordCamp is the place to be!  You can neither be too novice, nor too experienced.  Both new and casual users, as well as seasoned developers, can gain something from the experience at WordCamp.
WordCamp Sacramento is now in its third year, and has expanded to include a full day Beginner Track teaching newbies how to use WordPress, as well as two mixed level tracks of sessions on Saturday, and three mixed level tracks of sessions on Sunday. You can learn more about the speakers here. In between sessions there's snacks and stuff plus lots of networking time to meet new friends, including LifterLMS's very own Thomas Levy and Chris Badgett (you might even walk away with some LifterLMS swag). If you see Chris or Thomas in the hallway make sure to ask them for a sticker or a mug and tell them all about how much you love LifterLMS! 

WordCamps are scheduled year-round and worldwide, so if you missed signing up for WordCamp Sacramento, or don't live near Sacramento, don't worry — there are plenty of other opportunities. WordCamps are a great way to make connections, learn about WordPress and and find out how to contribute to the WordPress community.