Editor's note: Since the publication of this post, our Done For You Service has been revamped.  Check out our latest post on the service here.
Pull up a chair, and let's chat.  The LifterLMS culture is all about listening to community feedback — including positive, neutral, and negative. We love the positive, but we learn from the negative. We work diligently to develop a diverse feedback loop so we can learn about your needs and pain points. We listen carefully, because we know there's an opportunity in every piece of information for growth and change. You have a lot to say. And we love it.
Our signature services the Try for $1 and Done For You were born out of community needs. Over and over we heard from people who wanted us to set up their sites for them so they could get their courses online faster and easier. Other people said they needed to interact with a full LifterLMS demo site to see if it met their needs. They are different offers that might appeal to you for different needs.
Top 3 Reasons You Might Want to Try for $1
You want your own great looking LifterLMS demo site that you can try out.
You want to "rent" LifterLMS before you buy it.
You want the security of knowing you can choose to save the progress you made during your trial and carry it over to your own site.
Top 3 Reasons a Done For You Might be for You
You don't want to get bogged down with the technical requirements of building your website and course platform. (Maybe you are even new to WordPress!)
You need to save time. You want to get your course on the market quickly so you can start earning money on your technical investment.
You just want someone else to do it for you. (Simple, but true.)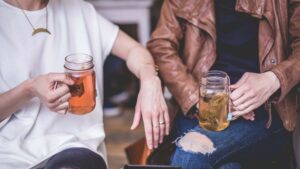 These signature services were born out of the desire to make your life a little easier and make you feel a little more confident about choosing LifterLMS.  Through the journey of developing and refining these services and talking to you, but more importantly listening to you, we've learned  that you still have questions and need additional clarity around these offers.
So grab a cup of coffee or tea and let's get into it!
Answers to Your Burning Questions
How is the Try for $1 service different from the Done For You?  How is it similar?
Many people wanted an easier way to get started with LifterLMS. Our Try for $1 service lets you skip the setup time and start building your course and branding your site, instead of configuring software. It also allows you to access the test site and actually use the powerful backend settings, options, and tools for only $1.  When you purchase the $1 trial your site will be set up within a maximum of 1 business day (but usually within hours).  After working with your trial site for up to 30 days, you can chose to Claim your site or move on in another direction.
The Done For You service is more suited to someone who knows LifterLMS is right for them.  All the Done For You service packages include customized site branding. The Gold and Platinum packages also include a premium homepage.
With any of the above services you are responsible for hosting and domain name fees.  At this time the Try for $1 service can only be deployed to WP Engine for hosting.
What's hosting and why do I need it?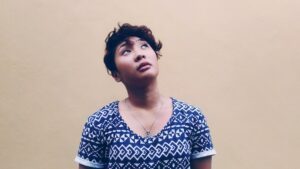 You need a web host for people to view your website! A web host allows people to visit your website by entering your website address their internet browser. Web hosting companies sell space on their servers to allow people to post a website or web page online.
We have experience working with many web hosts and strongly recommend WP Engine.  We are an affiliate of WP Engine and use it for all of our websites. LifterLMS will work well on any reputable web host that currently runs on PHP 5.6 or higher. If you already have a relationship with a hosting company you will need to verify the version of PHP.
Our Done For You installs and Try for $1 sites can be transferred to any reputable web host that meets the minimum system requirements as described above, though we still recommend you use WP Engine.
What's the differences between the 4 Done For You services?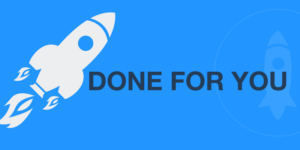 All 4 levels of Done For You include a 1 year license to the Universe Bundle. All 4 levels of the Done For You include branding and styling with your logo, color scheme, and font.
The Bronze Package and Gold Packages are our demo content packages.  These options are for customers who want the software installed and configured with demo content.
The Silver Package and the Platinum Package are custom content packages.  These options are for people who want us to install their own course and marketing content.
The Bronze and Silver Done For You services are an LMS installation only.
The Gold and Platinum levels include a full website including a Homepage, Blog, and About page.
What happens after I purchase a Done For You?  What do I need to get started?
You will be contacted within 1 business day of your purchase to schedule an introduction call.  For all levels we will ask you for your preferred Google font, your logo, and some style references. If you do not have any of these elements we can proceed with placeholder content.  If you purchased a Silver or Platinum package, we send you some documents to help organize your course content. Once we receive all client deliverables we get started building your site.
I already have a website.  Can you just add LifterLMS to my existing site for me as part of a Done For You?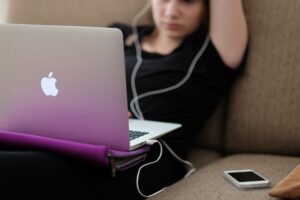 We won't install LifterLMS on a previously existing site, but we can install it on a subdomain or different URL.  We'll ask you to set up a subdomain with your host and will install the service on a blank WordPress install.  For example, if your site is www.yourwebsite.com, you may want to set up the subdomain course.yourwebsite.com.  We will work with you to create a seamless user experience so your user doesn't feel like they are leaving your site when they go to your course.
With the Done For You Service, why won't you install my course in an existing website?
Simply put, we don't want to interfere with anything you have already built online.  To keep the costs of the Done For You service affordable and the service package most efficient, we have systemized it so that we do not need to do any custom development integrations on an already existing site or worry about possible conflict from other themes or plugins you are using.
What happens after my $1 Trial?
During the trial you are able to test drive LifterLMS with all the Universe Bundle software already installed and configured for you. After (or at any point during the trial) you may want to:
1. Claim your site for $499. (This is perfect for the customer that does not want to add LifterLMS to an existing site or install and configure all the software from scratch).
2. Purchase the Universe Bundle for $299. (This is perfect for the customer that wants to build their site from scratch or add LifterLMS to an existing site).
3. Purchase a Done For You for variable pricing. (This is perfect for someone who loves LifterLMS, but wants a hands-off approach and to partner with LifterLMS to implement the platform).
I'm confused about pricing. Why is the Claim My Site more than the Universe Bundle, and how does the Try for $1 fit in?
Claim My Site is only available after purchasing the Try for $1 service. The cost of this service is $499. Claiming your site includes a 1 year license to the Universe Bundle (a $299 value).  It also includes the added value of initially having the components configured and installed and subsequently getting the site transferred to a blank WordPress install on your hosting account for you.  This is a great value for a novice who does not have the experience setting up and installing a site themselves, or for someone who does not have the time or desire to do so.
With Either the Done For You or Try for $1 services, will I be responsible for any annual fees?
Yes.  Both Try for $1 and Done For You services come with a 1 year license to the Universe Bundle.  After a year you will be automatically billed a $299 license renewal fee.  If you no longer want to remain an active subscriber, you can cancel your subscription.  You will not lose access to your site if you chose not to maintain an active subscription, but you will lose access to premium support and upgrades.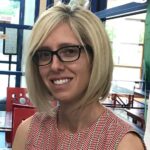 That's a wrap!  To learn even more check out my conversation with Chris Badgett.  If you still have questions I encourage you to leave a comment below or schedule a call with me here and we can talk it through!  Remember, we like all feedback and questions and use them to grow and improve our services for you!