Community — a feeling of fellowship with others as a result of sharing common attitudes, interests, and goals.
Community is a very important concept to us at Lifter.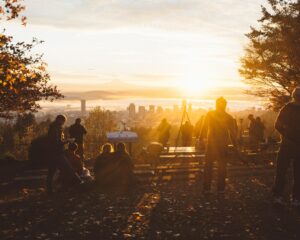 In the technology space, it's easy to feel isolated, which is why we work hard to build and maintain our community and relationships.
You may have noticed we recently launched our
LifterLMS Experts
page.  Our experts page was born out of listening to the needs of our customers who sometimes need a little extra help or site customization. We reached out to our community to find LifterLMS Expert available to help with web design, web development, marketing, and instructional design.
We'd like you to get a little more about our extended LifterLMS family of experts.  This is the first in a series of posts highlighting a little bit about them and their story.  With no further adieu, the spotlight is on Tammy Pereira.
The Basics
Name
Tammy Pereira
Company
Syd and Coco
What part of the world do you live in?
Michigan, U.S.
Areas of Expertise
Web Development, Web Design, Marketing
Specialities
Full Site Builds, Quick Fixes, Branding and Logo Design, Design Tweaks, Custom Theme Development
What first made you interested in web development or design? Why do you do what you do?
I worked in advertising and wanted to learn a skill. I spent a whole year studying HTML & coding. I wanted to design beautiful and functional websites.
The Fun Stuff
What are your hobbies and interests outside of the internet?
Hanging out with my kids! And I love going to concerts!
3 words your best friend would use to describe you…
Caring, fun, and friendly.
What's a little known "fun fact" about you that you would like to share?
I'm adopted, and my daughter is adopted.
What's your favorite flavor of ice cream?
Always chocolate-peanut butter.
Famous last words (anything to add)…
Imagination is more important than knowledge. – Albert Einstein
Check out our LifterLMS Experts page to learn more about Syd and Coco and the rest of our expert community. If you love LifterLMS and would like to earn money providing valuable services to the LifterLMS community, please click here to apply to be listed on our Experts page.