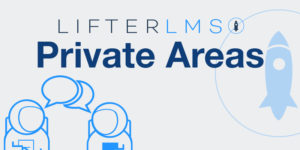 Private Areas just rolled out today into the LifterLMS family of tools for you to use to add more personalization to your coaching, mentoring, or training program online.
Private Areas is made for people who offer passive courses AND also active coaching, mentoring, or consulting.
For some education entrepreneurs, they sell courses and then offer private coaching as part of an "upsell" with a much more expensive price tag.
What are some different ways to use LifterLMS Private Areas?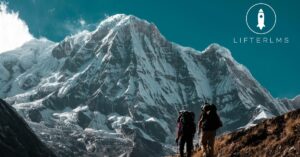 1) Post private coaching call replay videos and have a discussion around it
2) Publish a personalized action plan for your student
3) Publish a form to collect information or assignments from your student and have a discussion around that
4) Publish virtual or in-person private meeting or event details
5) Publish personalized messages after reviewing student performance in the LifterLMS reporting area
We gave 15 more specific examples of these types of Private Areas implementations in this article.
How does Private Areas Work?
Essentially Private Areas allow you to create a private post or series of posts per student in a course. Private posts can also be created per member per membership.
A private area becomes accessible in a course or membership once you add at least one private post to it.
The teacher and the student can have a private discussion below the private post.
Students get a notification when a new private post is available.
Both the the teacher and the student get a notification if there is a new comment on a private post.
Private Areas Documentation: https://lifterlms.com/doc-category/lifterlms-extensions/lifterlms-private-areas/
What are the main Private Areas feature highlights?
A private area per course per student
A private area per member per membership
The private area can contain one or multiple posts
Private posts can have private discussion comments on it
Private posts can contain multimedia content like text, video, audio, images, embeds, forms, etc. (if you can publish it on a WordPress post or page, you can publish it on a private area post)
Automations where you can preschedule one or multiple private posts dripped out over time in advance
But wait there's more …
When we add new products to LifterLMS, we also often roll out new features to the free LifterLMS core plugin.
In order for you to easily offer 2 versions of a course, one as a regular course, and the other with a private coaching upsell, you need to have 2 access plans for the same course.
In order to offer you this while also allowing you to use the new powerful Private Areas Automations feature, we needed you to be able to trigger a LifterLMS engagement based on which access plan the user enrolled through.
So there is a new engagement trigger you can now use based on which access plan your student enrolled through.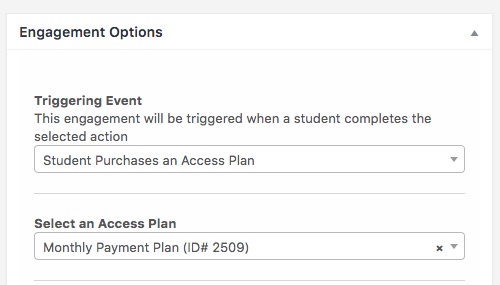 Specific Access Plan Engagement Trigger
This comes in handy for Private Area Automation sequences that you design in advance, but you could use it for other purposes, too.
What does Private Areas actually look like?
Here are some screenshots of the benefits and features related to LifterLMS Private Areas: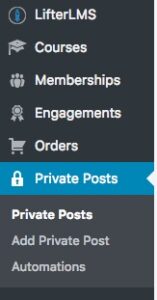 Create Private Posts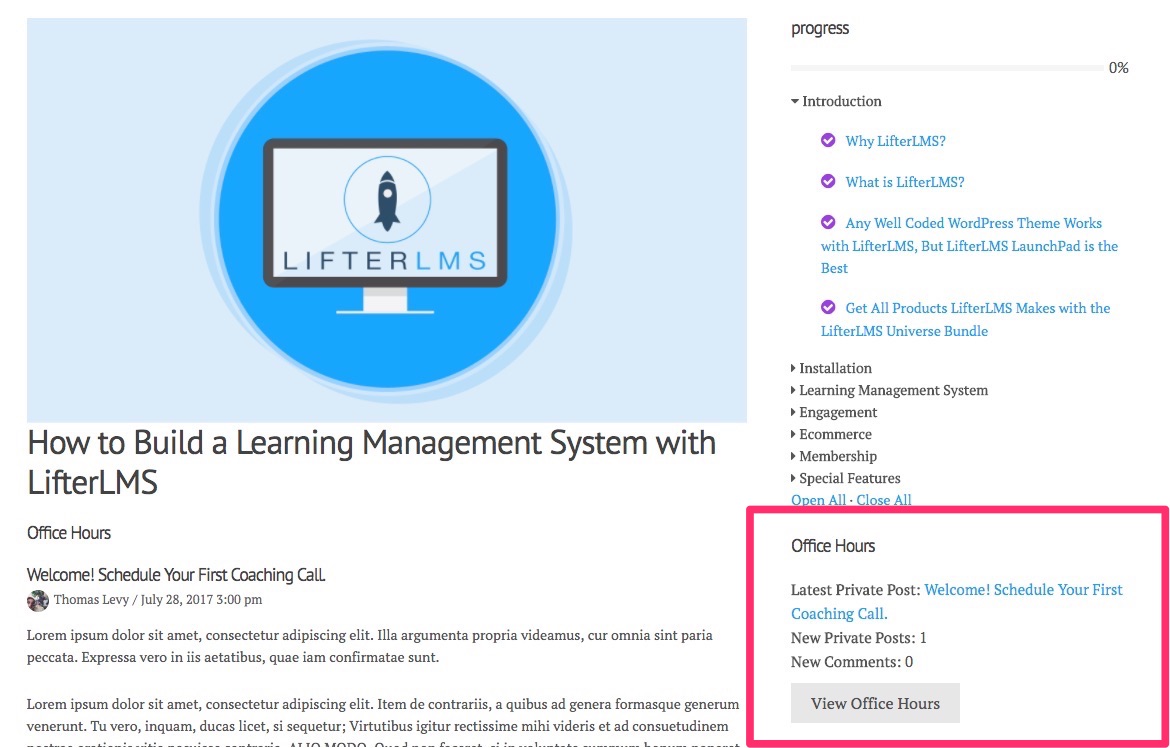 A Private Area and the Private Areas Widget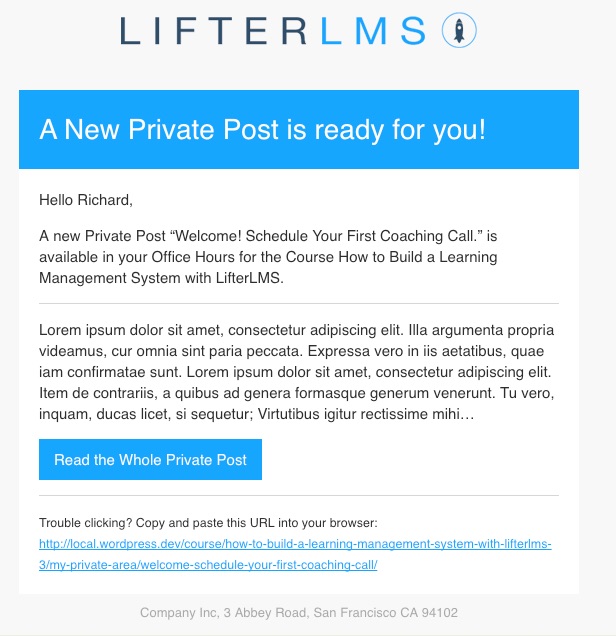 New Private Post Email Notification
New Private Post Available Basic Pop Up Notification
Users Can Navigate to their Private Posts from the Student Dashboard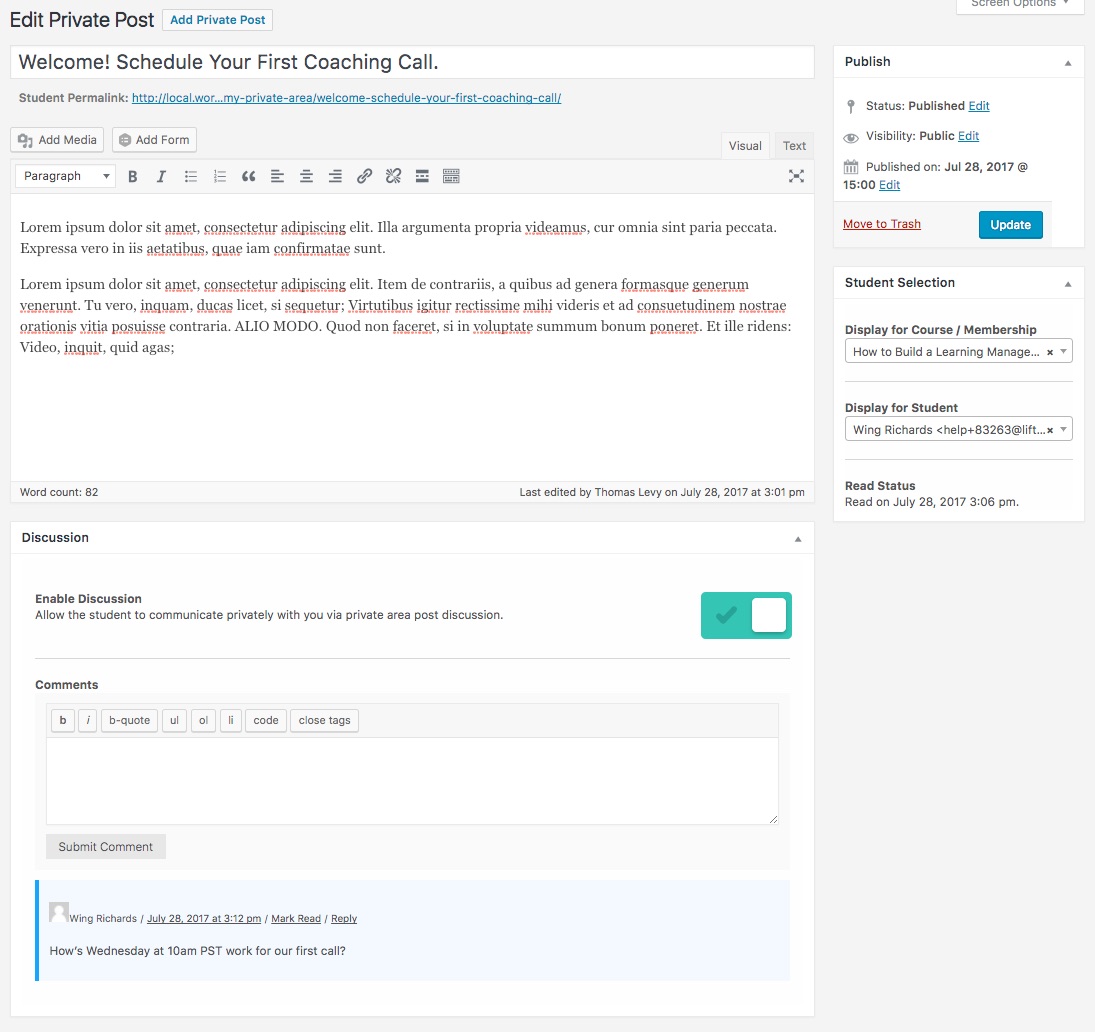 Have Discussions with Your Students Below Private Posts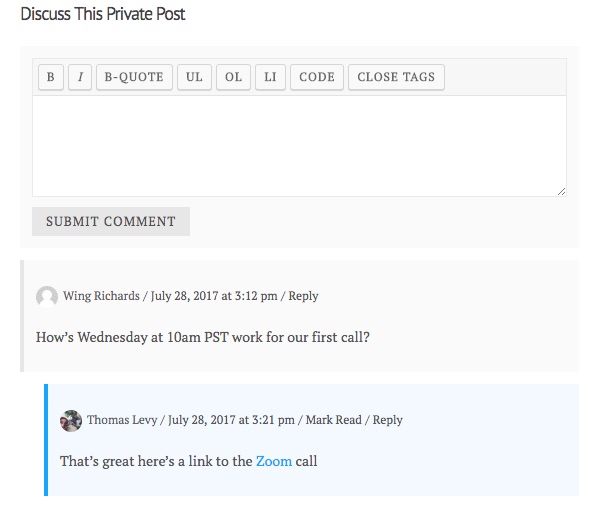 Open up Feedback Loops and Conversations with Your Students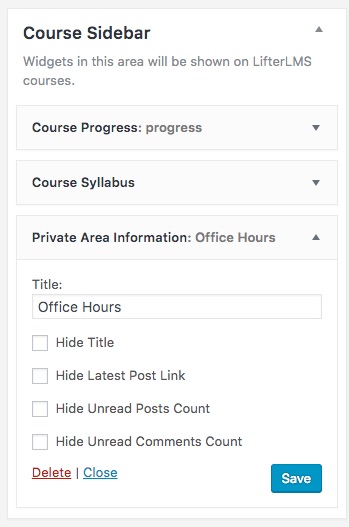 Use the New Private Area Information Widget to Customize How Students Access their Private Areas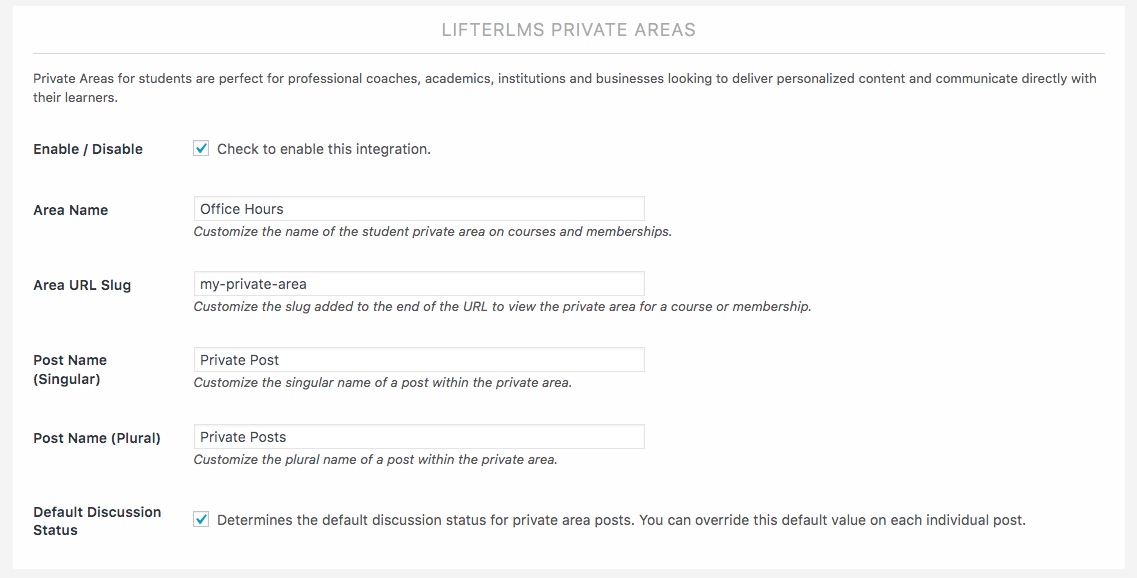 Call Private Areas and Private Posts By a Different Name that Makes Sense for your Training Program

Easily Sort Private Posts to Filter Down to the Exact Posts You're Looking For
Private Areas Documentation: https://lifterlms.com/doc-category/lifterlms-extensions/lifterlms-private-areas/
How do I get Private Areas?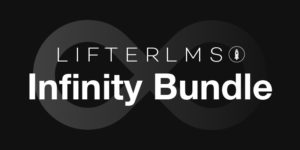 You can purchase Private Areas here or gain access to it and so much more by investing in the Infinity Bundle suite of products.
If you are an existing LifterLMS customer and would like to upgrade into the Infinity Bundle while getting the status of your existing licenses prorated, here's how to do that.
Why now is the best time in human history to invest in the Infinity Bundle …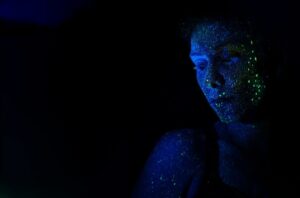 We are at an interesting intersection in human history.
Automation technology is scaling exponentially.
We are in an emerging age of AI (Artificial Intelligence).
This is the self-driving car industry.
This is deep data driven marketing automation.
But you know what?
Automation isn't king in learning.
RESULTS are king.
Results in the real world aren't always algorithmic.
The LifterLMS Infinity Bundle acknowledges that fact.
Don't get me wrong.
You get incredible automation with LifterLMS.
LifterLMS gives you tools to "scale the human touch with robotics" as we like to say.
But the products in the Infinity Bundle give you something else.
They give you some tools that are essential to human learning.
These tools don't allow you to scale exponentially in a passive way, but they are extremely valuable and profitable, especially when applied globally around solid curriculum.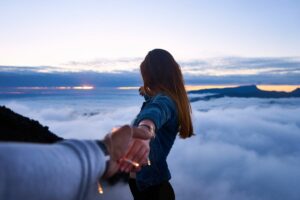 This is because technology cannot automate that unique human quality where 2 people engage unpredictably in the service of results in a unique situation.
Part of real world learning involves doing things that don't scale.
Private Areas releases today to the Infinity Bundle so you can provide high value coaching and consulting in addition to passive courses.
There are more advanced add-ons coming to the Infinity Bundle that help you create incredible results for people with some active time investment on your part.
Next up we've got the Social Learning add-on, followed by Advanced quizes and Assignments add-ons which require manual grading. As more add-ons drop into the Infinity Bundle, the price will continue to go up.
Why not save BIG and lock-in the current subscription price of the Infinity Bundle now before it goes up?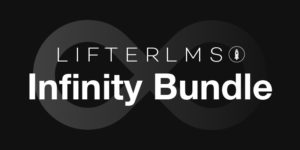 LifterLMS is gives you the best of both worlds:
Incredible scalable elearning, ecommerce, and engagement automation
A globalized technology vehicle to deliver personalized human learning interaction
If you are building next generation online courses, training programs, membership sites, and coaching programs, I invite you to take a pause and consider if the LifterLMS approach and the Infinity Bundle product suite might be EXACTLY what you've been looking for.