Are you an industry expert, an entrepreneur who has a story to tell, an educator who wants to teach online, or just someone who wants to share expertise with a group of learners on something you do best?
What if we told you that you can design your 6 figure income producing course plan by doing what you love from a 5-day learning experience? You're in the right place!
The 5-Day Challenge!
Take a 5-day intensive learning journey with Chris Badgett, an education entrepreneur with more than 10 years of experience and the founder of LifterLMS, the most powerful learning management system (LMS) in WordPress.
The core plugin is FREE and LifterLMS has so far helped more than 67K instructors and course creators create, launch, and scale high value learning platforms in their industries.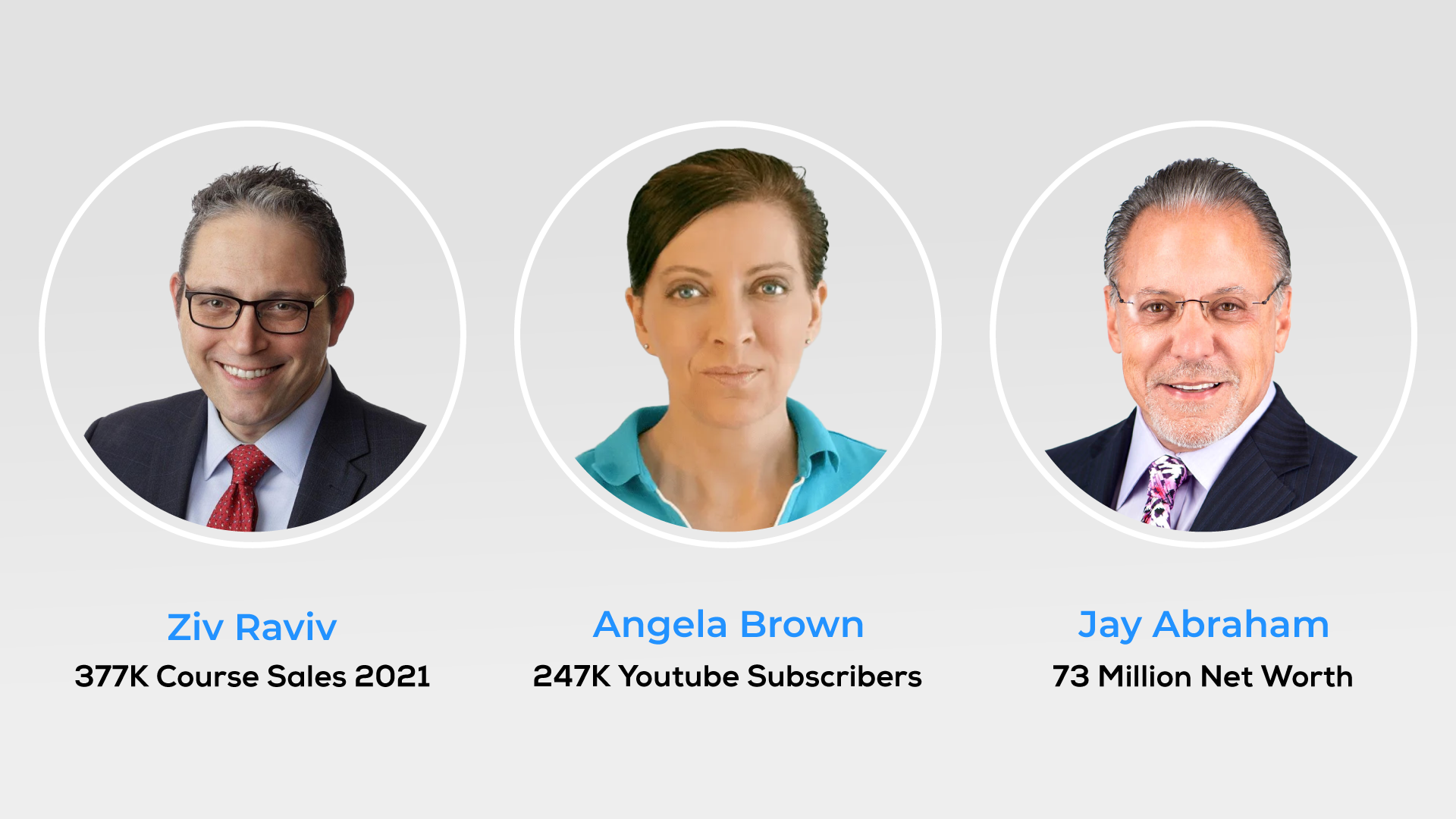 Key Takeaways
By the end of the FREE 5-day challenge you will have:
An advanced entrepreneurial mindset about the learning industry
A mapped out ideal learner profile
A clear outline of your course
Optimized course pricing and learner success system
A winning value proposition
A website ready to launch your course on and collect the money
Systematic ways to drive traffic to your courses
Take action today for FREE!
Invest 5 days 1 hour per day to create your 6 figure course plan without wasting time or money.
The Best Part of the 5 Day 6 Figure Challenge
The course video instruction and fill-in-the-blank worksheets are targeted at subject matter experts with something to teach, structured in a step-by-step manner to build your course business ground-up from scratch.
With this system, you can launch your course business in as little as 2 weeks from starting the challenge. How great is that? Why not start today?
What is the 5-day Challenge Like?
We only ask you to spend 1 hour every day for 5 days and take action from what you have learned. It's that simple.
In 1 hour per day, there's about 20 minutes of learning and no more than 40 minutes of action each day for 5 days. That's the minimum commitment required to create your 6 figure course plan.
By signing up, you unlock a series of 5 instructional videos on how to prepare yourself for a sales-generating course design system. You simply watch a video each day, take notes, and then apply what you've learned to form your crystal clear course business plan.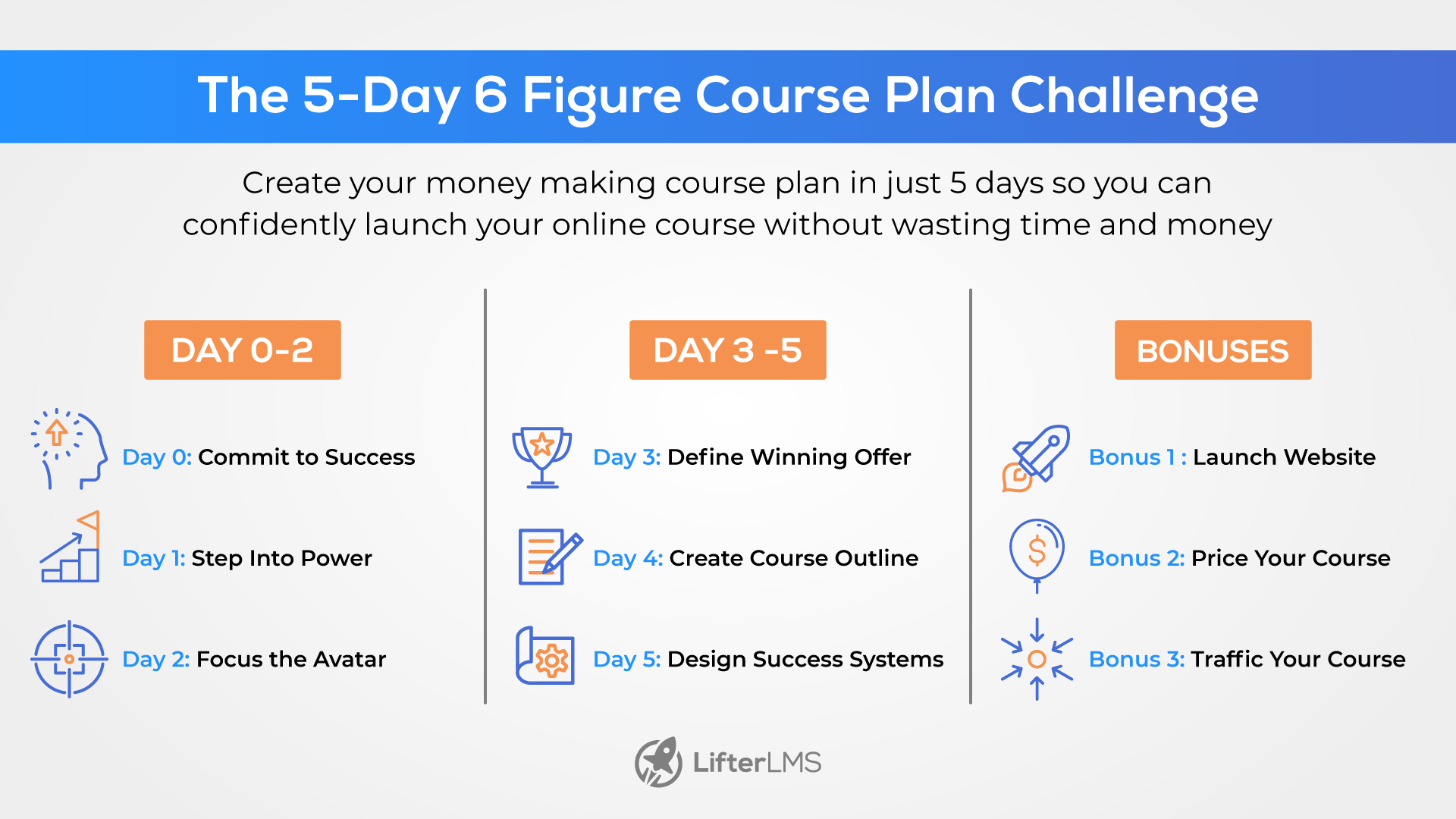 You will also get access to worksheets that you can print and take action on with each lesson.
3 Bonuses
There are also 3 additional bonus lessons in the challenge to help you launch your website, price your product, and drive traffic.
GIFT: Also at the end of the challenge, there is a sweet deal on LifterLMS software if you decide to use it for your course platform. Don't miss this sweet discount opportunity!
Protip: Commit to yourself with the challenge by blocking 1 hour from your calendar for 5 consecutive days to have a better result.
Learn more from elearning and entrepreneur industry experts, join our regular podcast here.