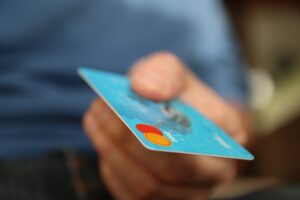 Do you want to maximize revenue potential for your learning platform?
Do you want to make it easier for your students to pay for their online learning experience?
If you answered yes to either of these questions, then you'll likely enjoy how all the new LifterLMS 3.10 features can help you meet those goals.
Superpower #1) New self-managed recurring order management for students
You can now allow students to update their credit card on file if you are using the LifterLMS Stripe add-on.
You can even allow students to switch how they pay you if you offer multiple options like Paypal and Stripe. For example, if they are paying monthly via PayPal and they decide they would like to pay you monthly via credit card, now they can. This process of updating the payment method is technically called subscription switching.
Students can also now even self-cancel a future recurring payment if they'd like.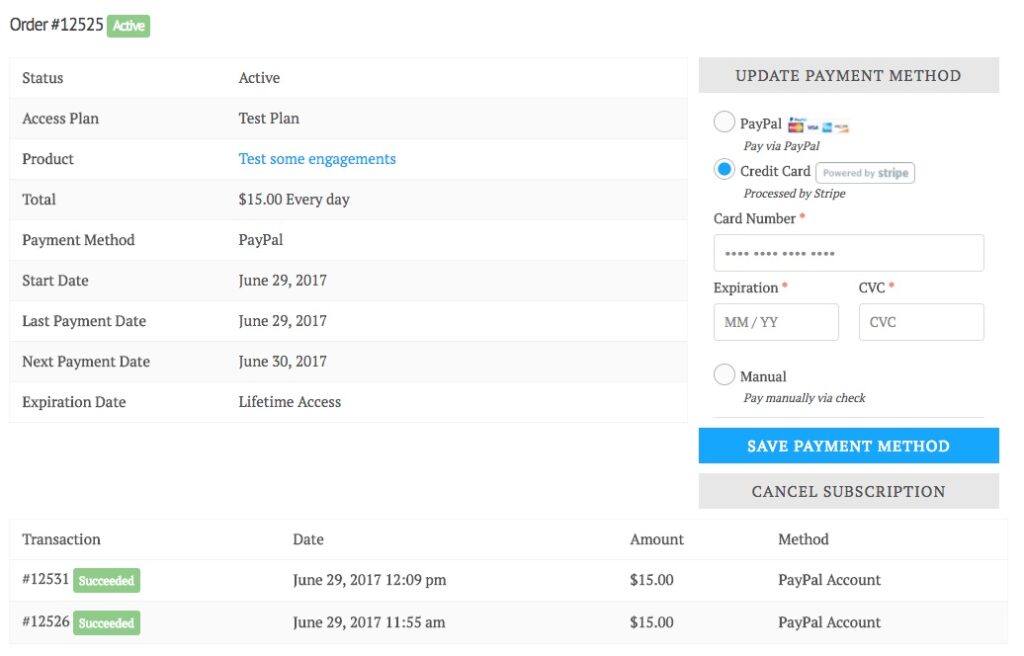 Superpower #2) New recurring order management for site admins
Sometimes as a website owner, you'd like to be able to "change the rules" or "make an exception" for a specific customer in terms of their recurring payments.
Now you can … all from right inside of your WordPress website.
For example, as the website admin you can now:
Give someone extra time before the next payment
Extend a free or paid trial
Update order details on your own in terms of editing payment gateway and related gateway fields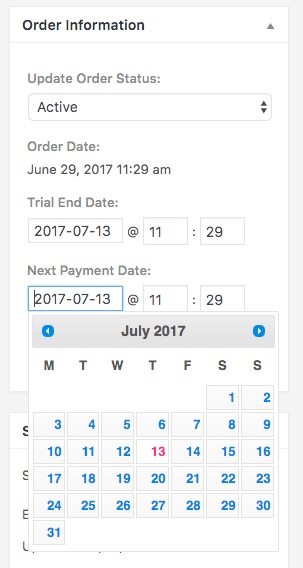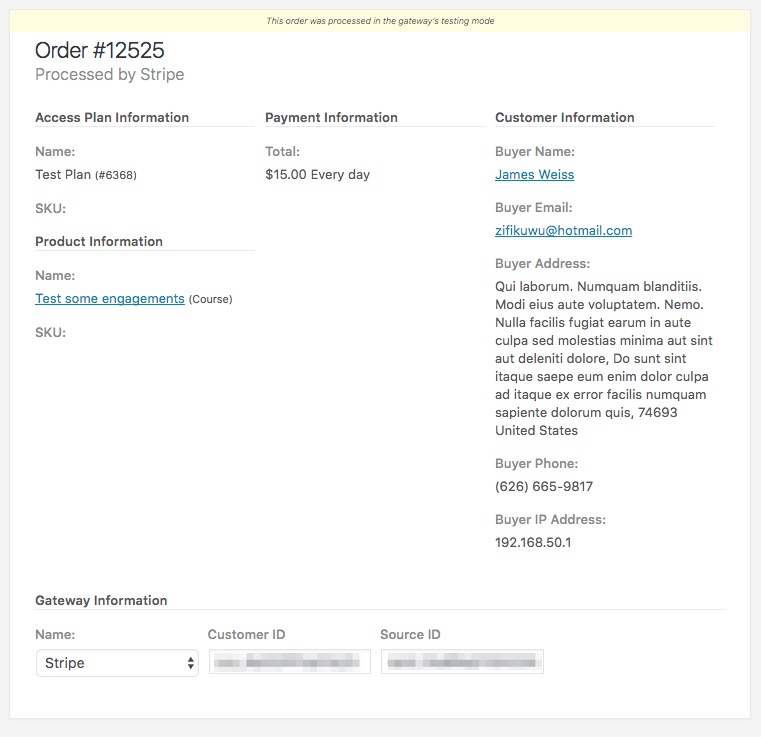 Superpower #3) Capture more revenue through automated payment retries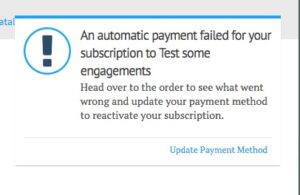 LifterLMS now has an option where supporting LifterLMS payment gateways will automatically retry recurring payments in an attempt to recover revenue potentially lost due to temporary payment method declines.
What this means is that the ecommerce system will try to take the payment again in the following sequence:
12 hours later
24 hours later
48 hours later
72 hours later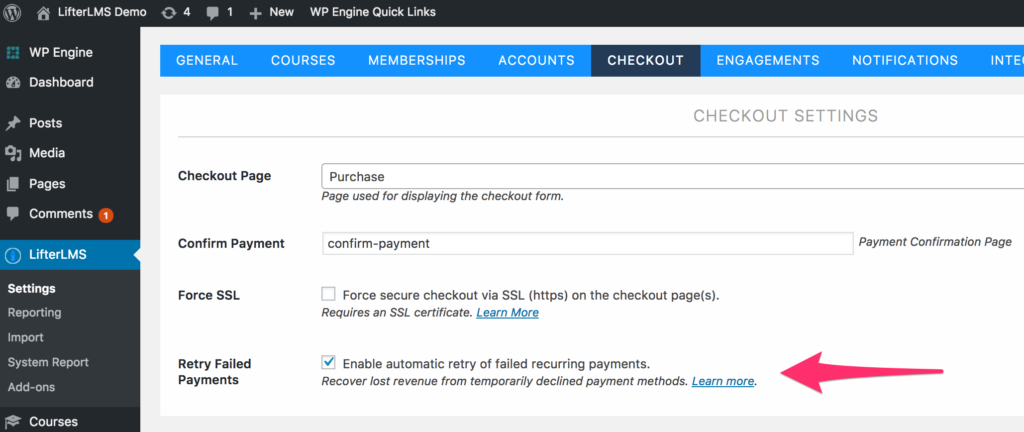 Also, it will notify the user on screen via pop up and email so they can update their credit card or switch their payment method.
Here's a link to the related documentation: https://lifterlms.com/docs/automatic-retry-failed-payments/
Superpower #4) Accept recurring payments through the manual payment gateway
In LifterLMS 3.10 you can now accept recurring payments through the free native manual payment gateway.
This allows you to set up recurring payments that you can manually approve as they come in, which allows you to open up further access to your course or membership as long as recurring payments are received manually.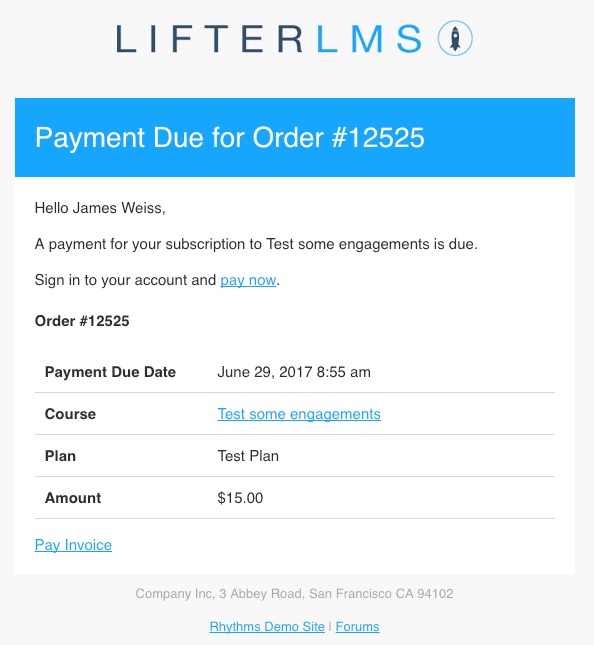 Manual recurring payments are a great way to validate your recurring revenue course or membership concept with real buyers before investing in a LifterLMS ecommerce add-on or one of the bundles.
If you'd like to take advantage of all these ecommerce superpowers, here's what I'd like you to do next:
Update to the most current version of LifterLMS
Update to the most current version of LifterLMS Stripe and LifterLMS PayPal
Enjoy your new ecommerce superpowers!