Have you ever had a course on Udemy or another hosted LMS and gotten frustrated that they won't let you have the emails of your students?  Perhaps they also put lots of regulations on what you can and cannot communicate to your students?
Many course entrepreneurs have started to realize the downside of not owning their learning platform.
At LifterLMS we are seeing a flood of people leaving hosted LMS marketplaces and expensive hosted online course platforms with monthly fees.
They are coming to WordPress to own their platform with a self-hosted LifterLMS web app because:
The all new LifterLMS reporting data download
As course creators see the value in owning the platform, sometimes they want to take their student and course data and do other things with it.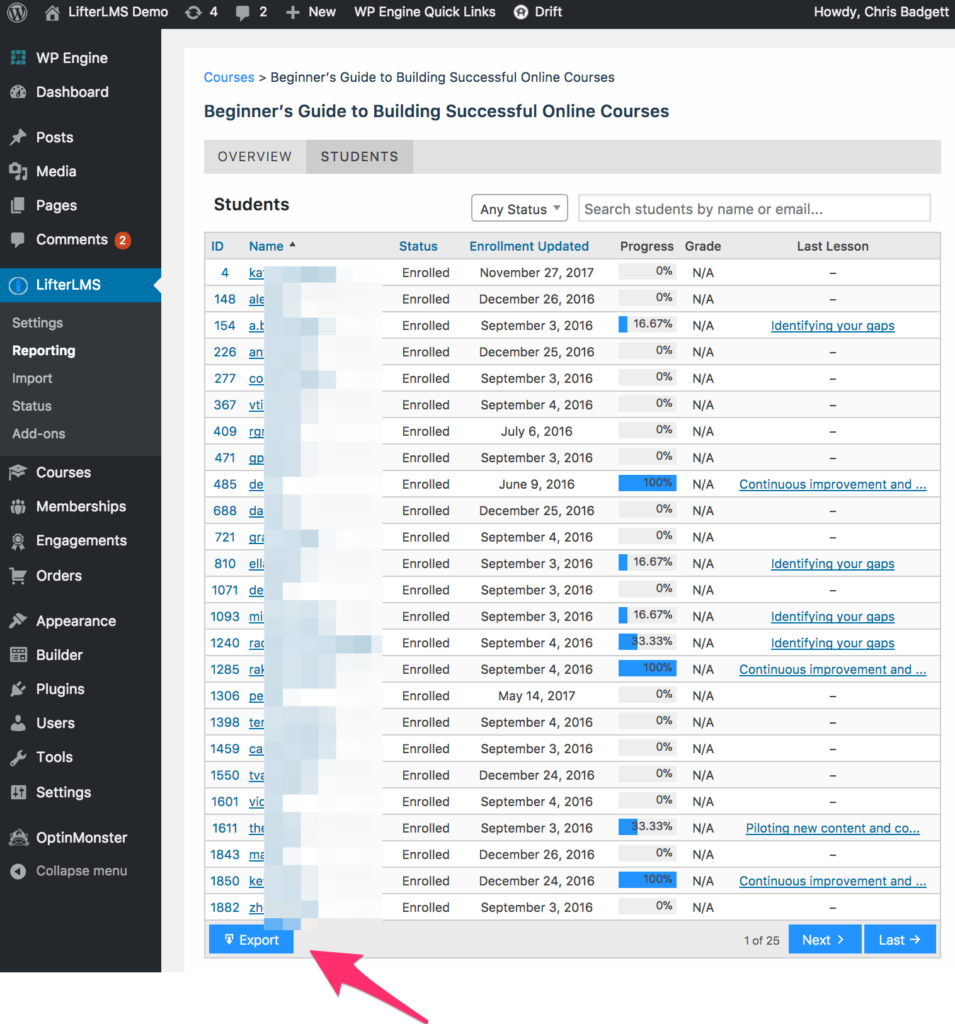 All you have to do is click the Export Button from the LifterLMS reporting screen, and you get a CSV export delivered by email.


From there you can open up the file in Excel, Numbers, or whatever spreadsheet tool you like.
What are some ways to use your student data?
Here are some potential uses for your LifterLMS student data export file:
Upload the contacts to your favorite email marketing or CRM system
Just to have an email list of students on hand
A gradebook report
To create custom reports for corporate clients who have their employees in specific courses
To see how course completion rates are playing out
To identify struggling learners who may need 1:1 help
Much, much more …
But wait, there's more …
There are also new student and course reporting screens that are filterable for quick snapshot views of the analytics you care about.
Also, on the right you can even see the most recent events on your site as they are happening in real-time sitewide, for a specific course, or for a specific student.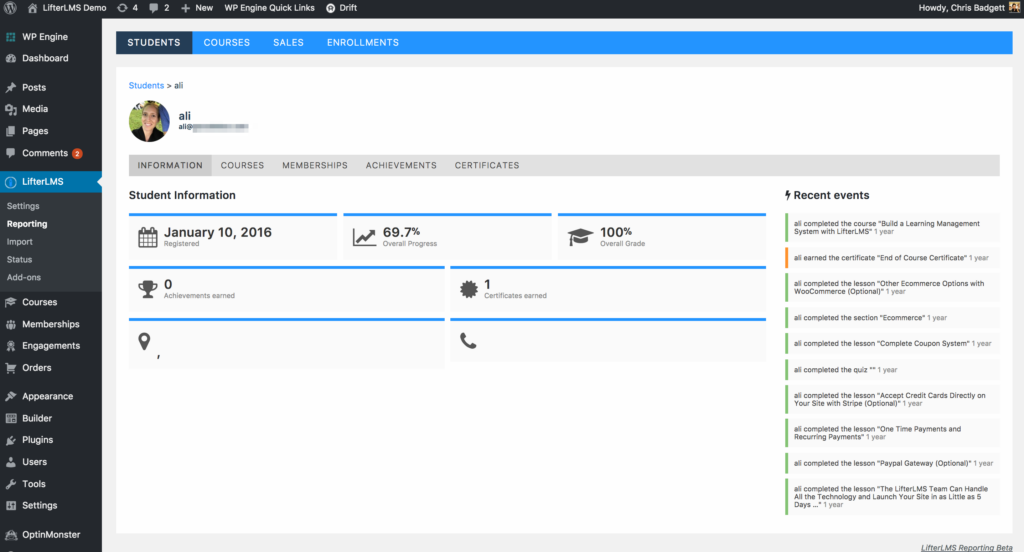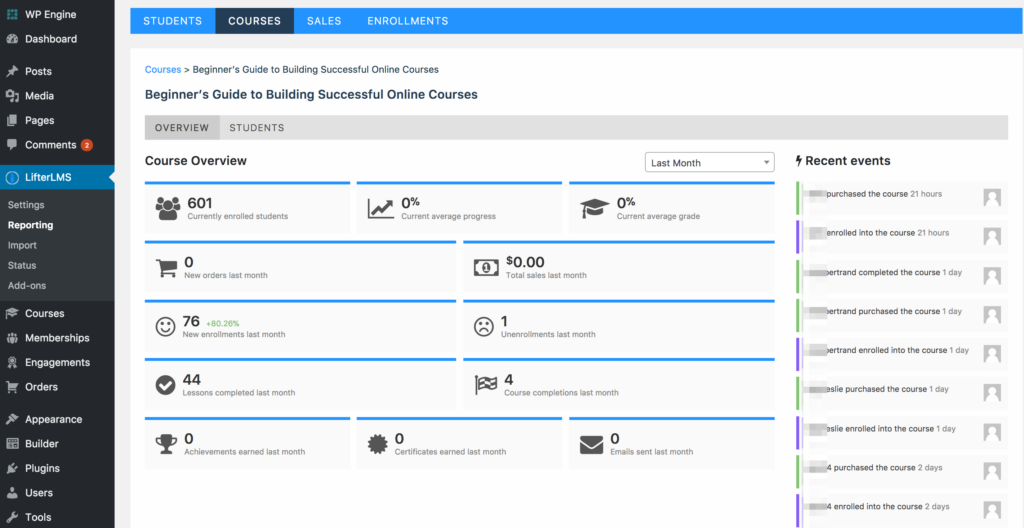 Here's what I'd like you to do next …
The mission of LifterLMS is to democratize education in the digital classroom.
We help non-techie education entrepreneurs control and own their teaching platforms.
LifterLMS data exports are just another way we serve this vision.
If you haven't done it yet, all you need to do is update to the newest version of LifterLMS to get these benefits.
If you are not using LifterLMS yet, you can try it out and with the premium add-ons for $1 here.
Please let us know here if you have any questions.
Power to the teacher!