At LifterLMS we help smart people with results-producing training methods generate greater impact and income through online courses.
Our top priority in developing learning management system software is a focus on increasing engagement.
One of the ways to dramatically increase engagement in the learning process is to create an environment where groups of people with common interests, goals, and shared struggles can come together.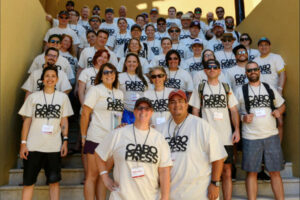 That is precisely what Chris Lema does at his CaboPress mastermind event.
CaboPress is predominately an in-person retreat where leading WordPress product and service company entrepreneurs can come together to connect, grow, and relax.
Blended Learning
One interpretation of blended learning is that it can be advantageous to blend online and live training.
Someone like Chris Lema has blog posts, online courses, consulting services, speaking gigs, and live events he puts on like CaboPress.
You might be interested in Chris's work if you're looking to level up in one of these 3 areas: leading high performance teams, taking software products into the enterprise space, and telling good stories.

Going to CaboPress for me is an opportunity to hang out with and learn from a tribe of entrepreneurs on similar paths.
I go to learn from people with more experience in certain areas. I go to learn from others who are at a similar place as us at LifterLMS. And I go to help others not as far along where my experience can be of value.
These kind of temporary learning communities are of incredible value. They are intense, fun, require getting outside of comfort zones, and give maximum benefit when preparation is high. I like the fact that these learning environments are temporary. It forces focus and gives permission for total immersion. In a digital world full of "lifetime access" opportunities, "temporary" is both counterintuitive and refreshing.
The hive mind concept is what happens when great minds who share a common purpose come together like a bee colony. The hive is literally buzzing with energy, creativity, and potential. The sum is greater than the parts.
Why You Might Consider Putting on a Live Event as Part of Your Learning Platform
1) Impact – The most important reason to put on a live event to go with your online course, learning management system platform, or membership site is to increase your potential impact. The potential impact of a temporary, in-person learning community is immense.
Remember summer camp?
Remember that conference that was a game changer?
Remember that epic vacation or retreat?
2) Income – Live events can add another revenue stream for your education business, or they can allow you to charge more for your course or membership.
If you are using LifterLMS to sell your online course, then you could simply increase the price if you add a live event to the online course as part of the training methodology. Or you could create an optional LifterLMS membership that has a higher price that includes the course AND the cost of the event.
Lessons from CaboPress: How to Architect a High Impact Live Event or Mastermind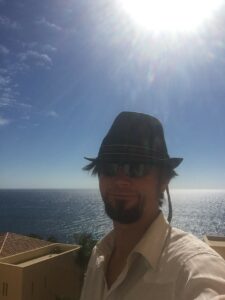 If you are creating a learning environment, these are some of my takeaways and perspective from the CaboPress experience for you to consider:
Bring other leaders. You don't have to be the solo guru.
Encourage a flat, interactive hierarchy. It's more about community than one-way communication.
Have an application process to keep quality high.
Don't recycle last year's event. This is my second CaboPress, and Chris did a great job introducing all new topics.
Don't schedule every minute. Make space for organic experiences and relationships to emerge.
Take care of ALL the minutia details so the attendees can stay focused on the learning experience without having to worry about basic needs. Chris Lema is a pro at this.
Conduct meetings in unconventional places like swimming pools. Being in the water away from technology is great for technology addicted entrepreneurs so they can zoom out to the big picture without distraction.
Force everyone who wants to go onto a small pirate ship boat ride on the Sea of Cortez to encourage bonding and conversations.  🙂
CaboPress for me is an exponential value in terms of building great relationships, learning, and leadership growth as an entrepreneur.
What kind of high impact event could you create and blend into your online education platform?