Setting Up Conditional Menus (Logged in vs Logged Out) in Sky Pilot
If you want to have multiple menu but you want to show them based on logged in or logged out user then you can follow the below steps:
Video Demo
Step 1: In the first step navigate to your WordPress Dashboard > Appearance > Editor.
Step 2: Select Patterns > Header > Click on Header > Open "List View"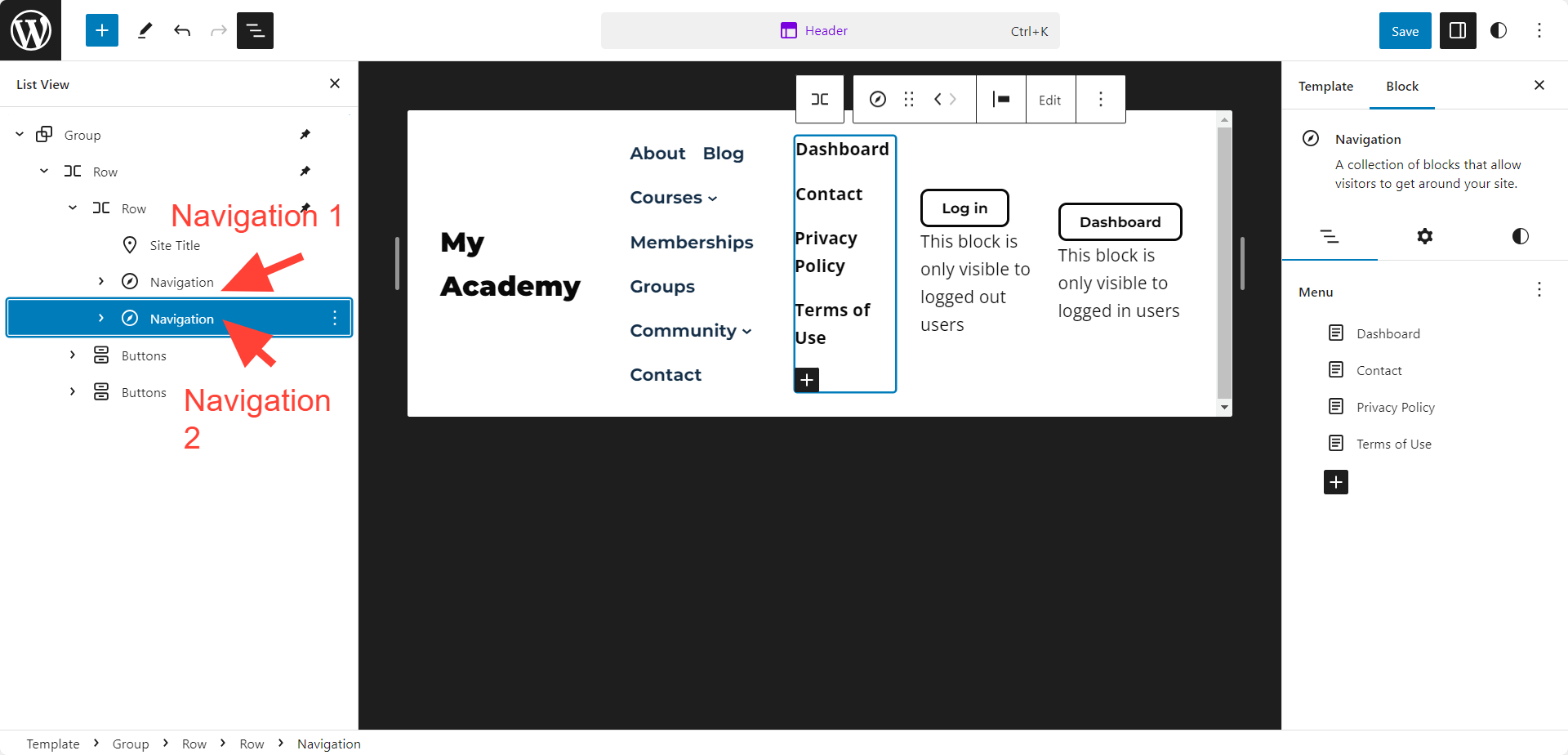 Step 3: Select the Navigation you want to visible only for logged out user  > then we have to create group for your Navigation.
Click on the 3 dots beside the Navigation list > Choose Group. Do the same process for every navigation you have.
Step 4: Now on the right side you will get "Enrollment Visibility", select Logged out user from "Display To".
Now this navigation will visible only for logged out user. You have to follow the same process for other Navigation you have, on that Navigation you have to choose "Logged in user" from the Display To option.
Note: Don't forget to create group for other navigation.