The LifterLMS "Restrict site by membership level" setting is located at WordPress > LifterLMS > Settings > Memberships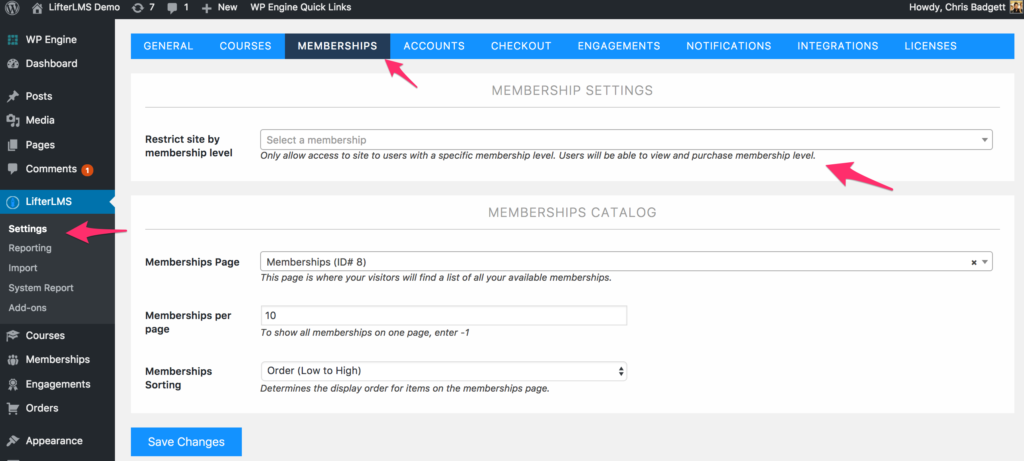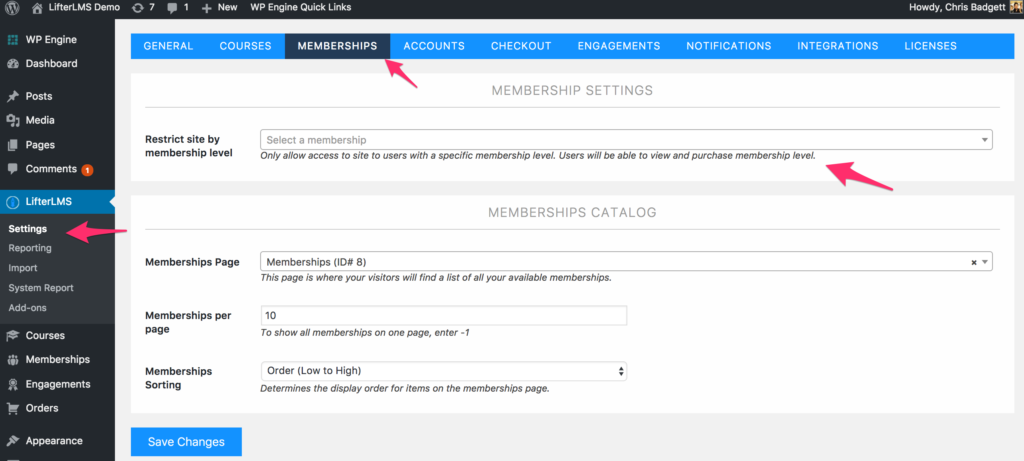 Locking down the website to one specific LifterLMS membership level is for people who want to sell access to their entire site via one membership level. For example you may be selling access to all 10 of your courses courses and have lots of other private pages on your site that you want to sell with one membership level.
When you enable this feature, only the following pages are available to a public visitor:
The unenrolled view of the membership page (sales page)
The terms and conditions page if you are using one
The checkout screen
The membership catalog
The course catalog
* For the best user experience, be sure to set up the message or redirect that should happen if a non-member tries to access members-only content. To do that, navigate to the "Restrictions" area of the membership and set it up.