How to Hide the Title on Home Page or any Page?
When the page title is visible on the page, it doesn't look perfect. We all want to hide the page title from our website, especially from the home page. With the Sky Pilot theme, it's easy to remove the page title. You can use a custom template for this scenario. You can follow the steps below if you want to hide the page title.
Video Demo
Step 1: First you have to navigate to your WordPress Dashboard > Appearance > Editor > Templates > Click on the "+" icon top left side > then click on custom template > Add new template name.
Step 2: Choose a Pattern > Open List View (Step 1) > Open the Group block (Step 2) > Click on Title block (Step 3) and then click on 3 dots (Step 4) > Delete the title block (Step 5) > Save.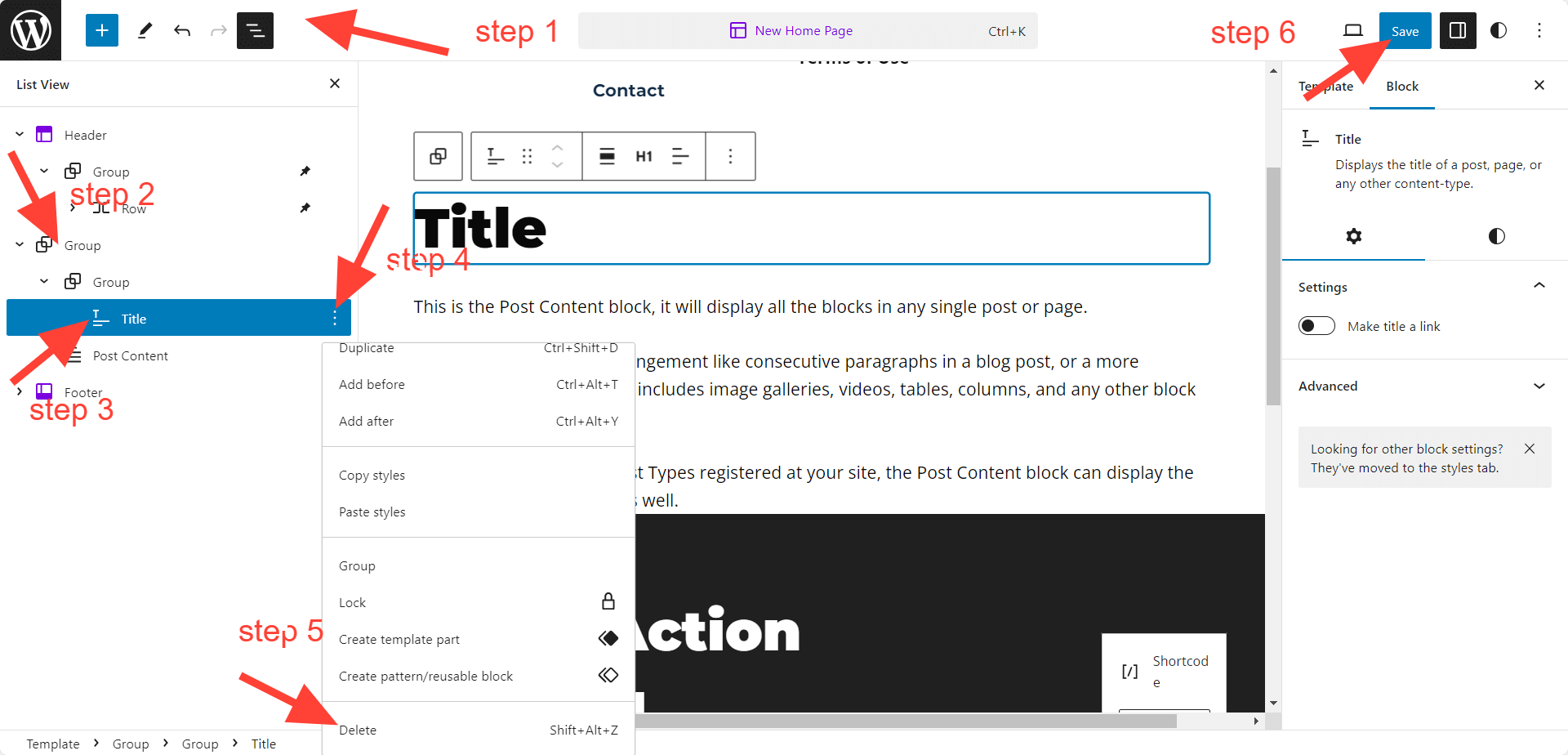 Step 3: Now visit any of you page where you want to hide the title, it can be home page or any other page, then on the right side you will see a "Template" option. On that template option select the new template you have created.
This is how you can create custom template and can remove the title from your pages.