How to Create Custom Course Sales Pages
With LifterLMS you can add a custom sales page for your course. The custom sales page can be any page on your site or on the internet.
To set the custom sales page for your course, click on Courses from your WordPress dashboard and open your course to edit it. In the Course Options area you can set your sales page and then click on the Update button to save your changes to your course.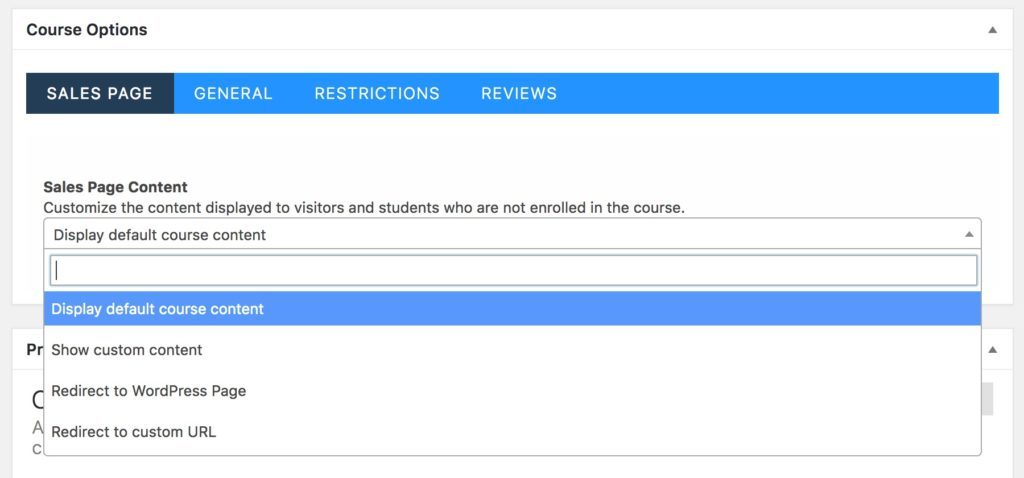 An effective sales page content area may include things like:
Great course name
Statement of who it's for
Learning and results promise
Images about the problem and learning journey
Video where the course author presents what the course is about
Features
Benefits
Testimonials from past students
Guarantees
You can also use the custom sales page feature for memberships.
Using a custom sales page for your course is optional, and if you do not want to use a custom sales page you can use the 'Show custom content' option to present sales information to people who are not enrolled in your course.