How to change the color of mark complete button on Sky Pilot
If you want to add your brand color in your website then mark complete button also a important one. If you follow the below steps you can change the mark complete button background, and wrapper color.
Background Color:
Step 1: Navigate to your WordPress Dashboard > Appearance > Editor > Select the "Styles" option.
Step 2: Click on "Colors" from right side > and then select "PALETTE".
Step 3: Choose the "Secondary" color (Sky blue) that is the default background color in your mark complete button. and after that > Set your required colors > Save.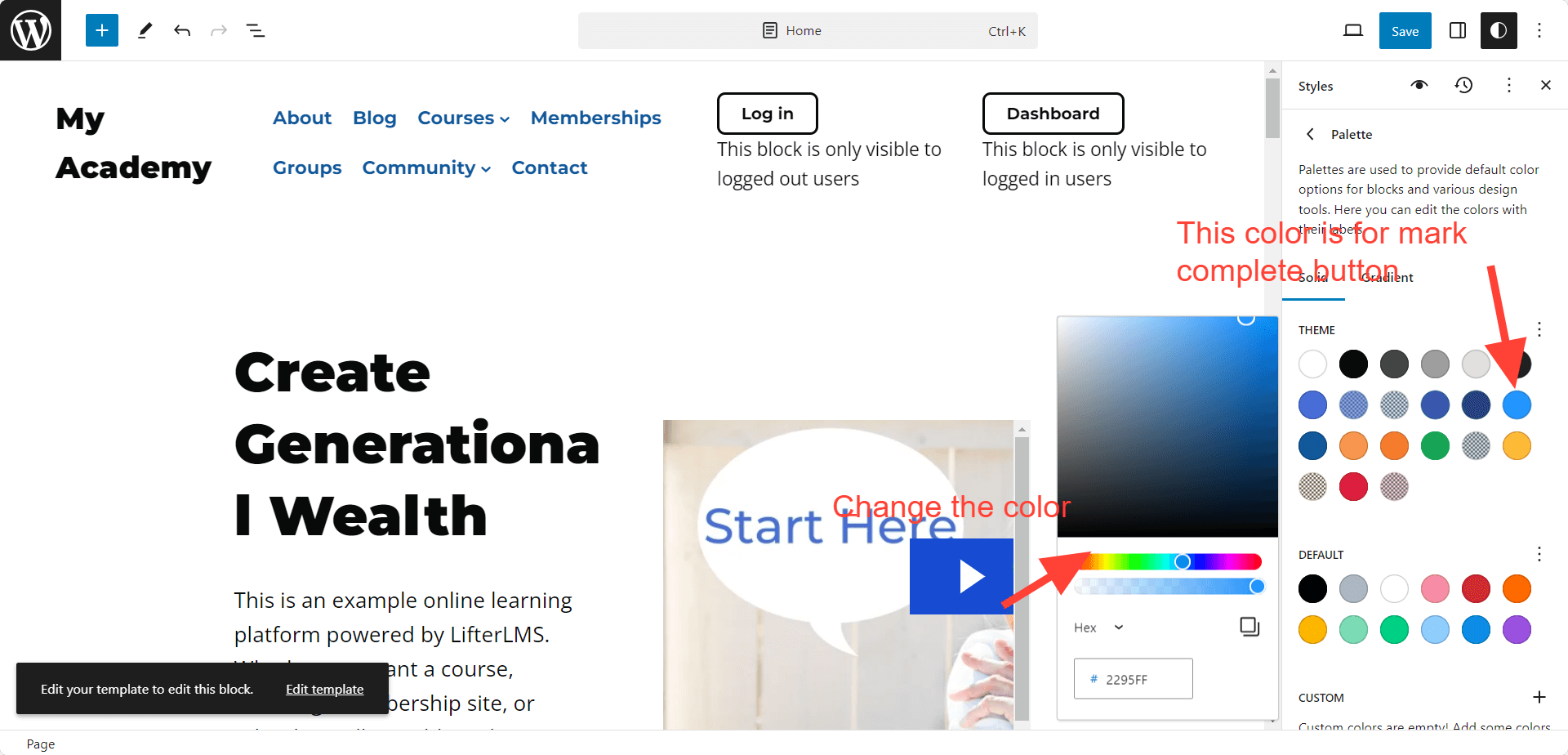 Wrapper Background color:
The process will be same. We have to select the default color and then we have to choose the color as per our requirements.
The wrapper color is by default is "Secondary darker" (dark blue), we have to choose that and then we will add new color.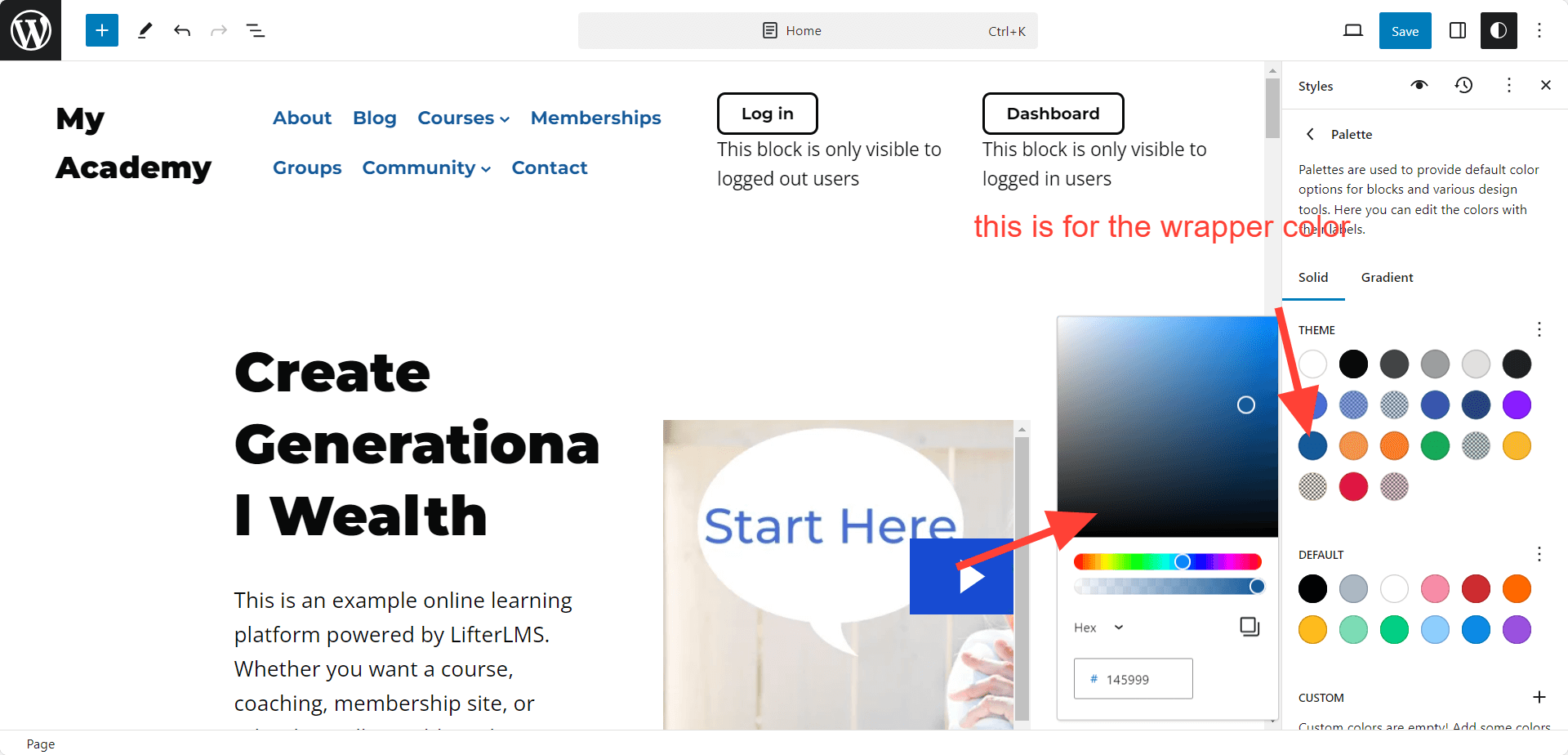 The Result will be this.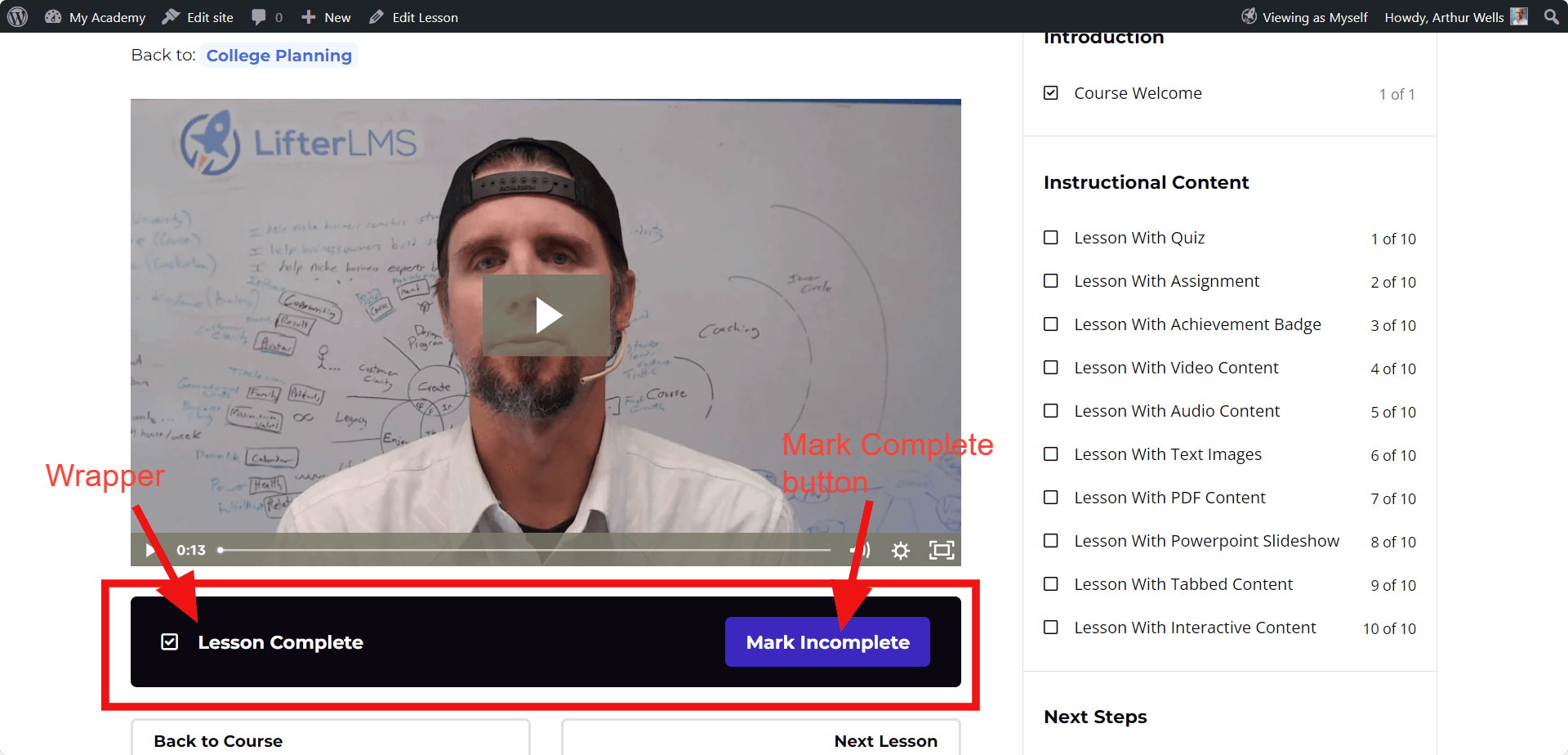 You can follow the same process for changing any colors on Sky Pilot. First we have to identify the default color on Palette and need to change it.
Video Demo