How to Build an Interest List for a Course That Is Coming Soon
Best technique to determine demand and spark interest among prospective students is to create an interest list for an upcoming course. The following steps will show you how to make an interest list for your course:
Video Demo
Installing a Form Plugin
Navigate to your WordPress Dashboard > Plugins > Add new > Search for WS Form plugin in "search box" > Install and > Activate.
Creating form
You already have WS Form on your Dashboard. Hover over on WS From and then click on "Add New".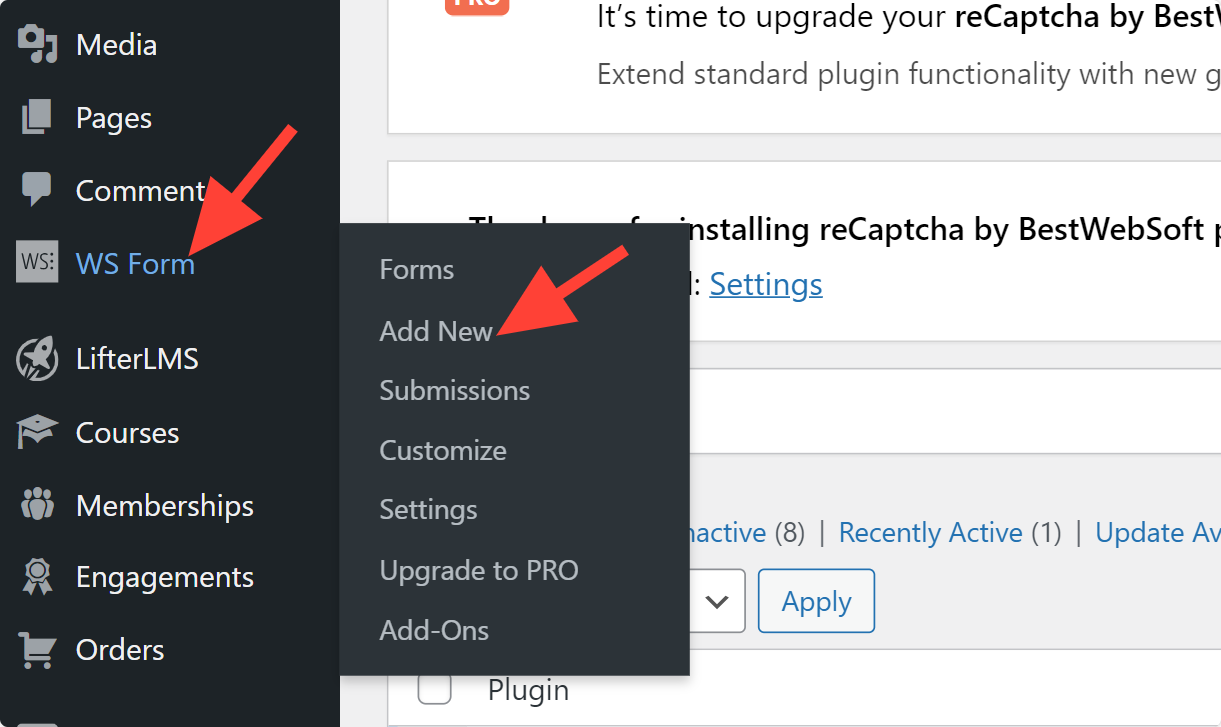 You will be able to choose or create new form template. We will use the default "Contact Us" template for this documentation. You can modify that form as per your requirements, you can delete fields and add fields and after modify the template click on Publish.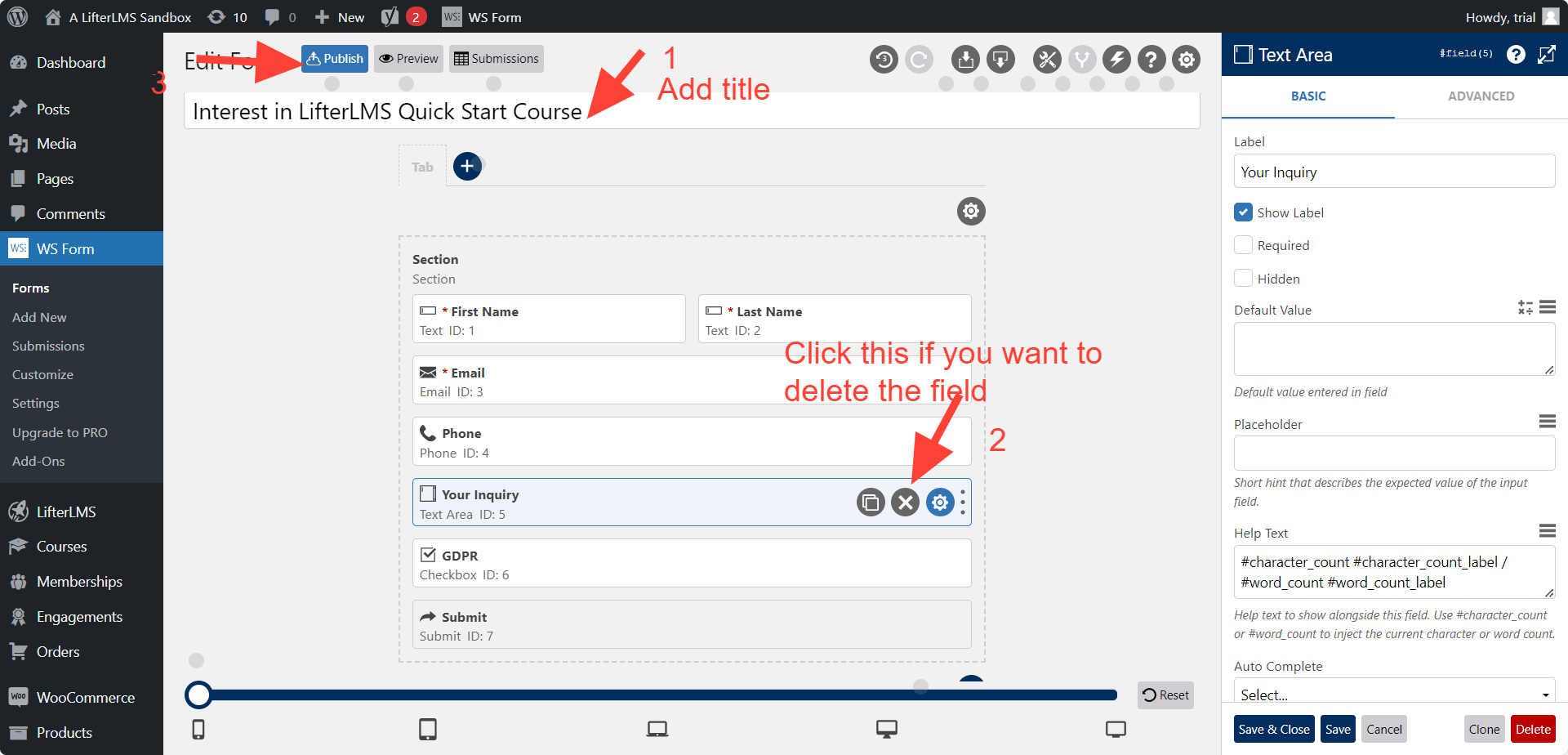 Create your upcoming Course sales content
Navigate to your WordPress Dashboard > Courses > Add Course > Now add the course sales content and everything that will attract a user > And then add the WS Form that you have created. For adding the WS Form to your course sales page, follow the below steps:
Step 1: Click on the "+" icon to add new block > Search for "WS Forms LITE" > Click on that form block.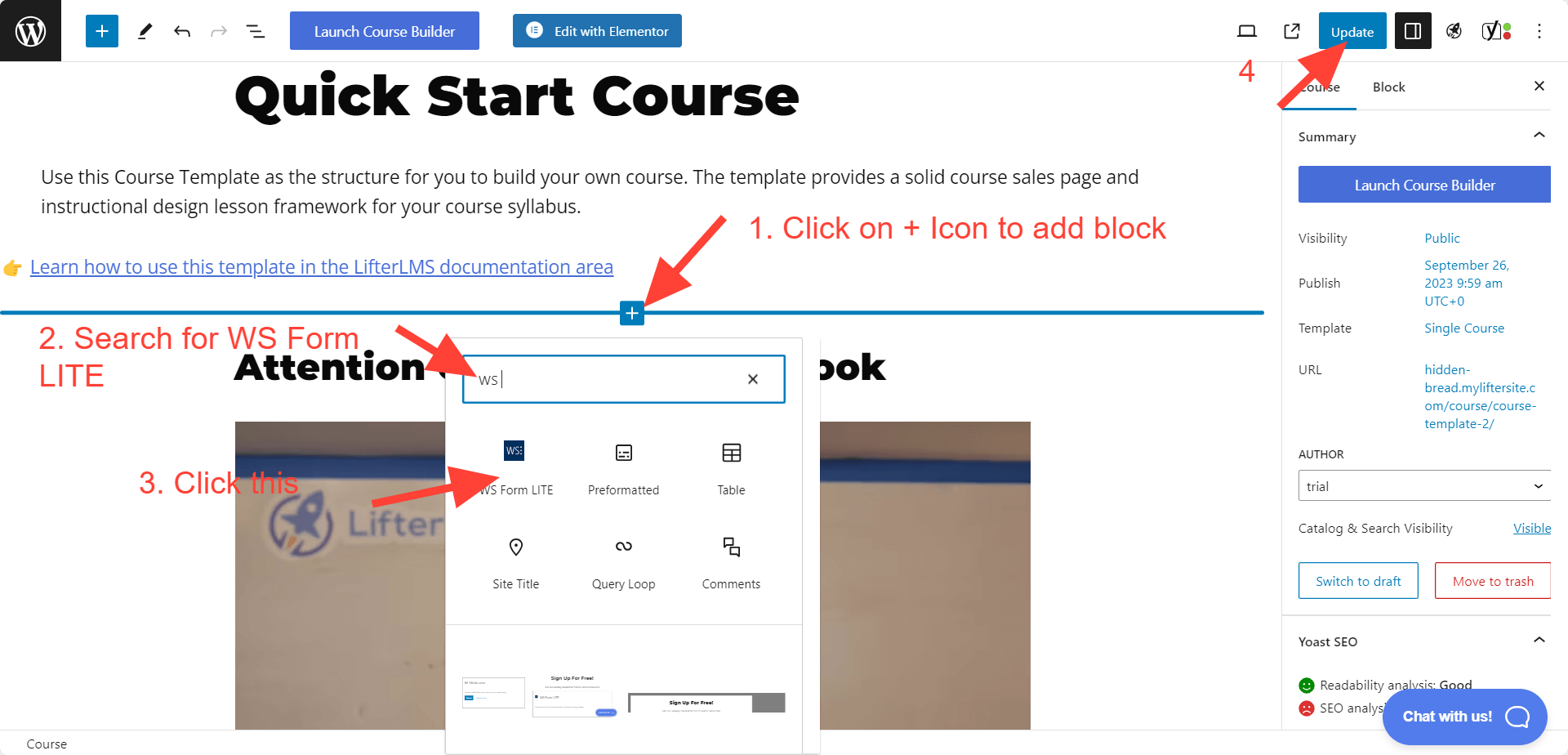 Step 2: Now select the form you have created from the right side, after that the WS Form will visible on your course page. And people will fill up the form, if they are interest on your upcoming course.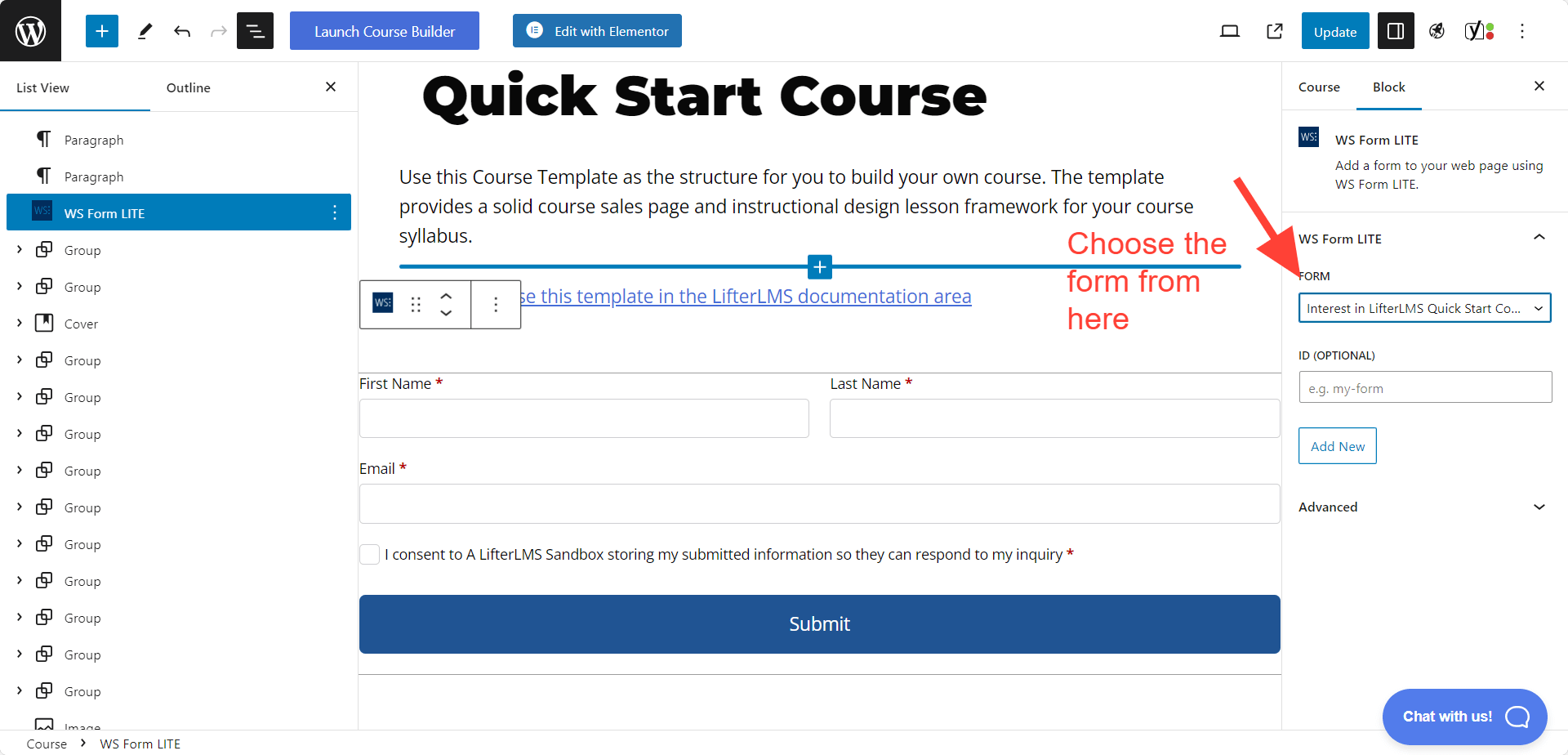 This is a great way to determine if people want to enroll in your course. It's an easy method to grow your interest list. When someone submits the form, you can easily view it from your backend.
If you navigate to your WordPress Dashboard > Under WS Form, you will find the "Submissions" option, where you can select a specific form and then view all the records of those who submitted the form.