Getting Started with LifterLMS 6.0
LifterLMS 6.0 adds new functionality to the certificate system that allows you to use the block editor instead of the old WYSIWYG editor. This update will keep your old (Legacy) certificates in tact but will apply to new certificates you build.
You do have the option to update your Legacy certificates to the newer block editor, but this isn't required and won't happen automatically.
LifterLMS version 6.0 introduces many new features to the Engagement system. Engagements consist of Certificates, Achievements, and Emails. There are 2 new areas on the sidebar, Awarded Certificates and Awarded Achievements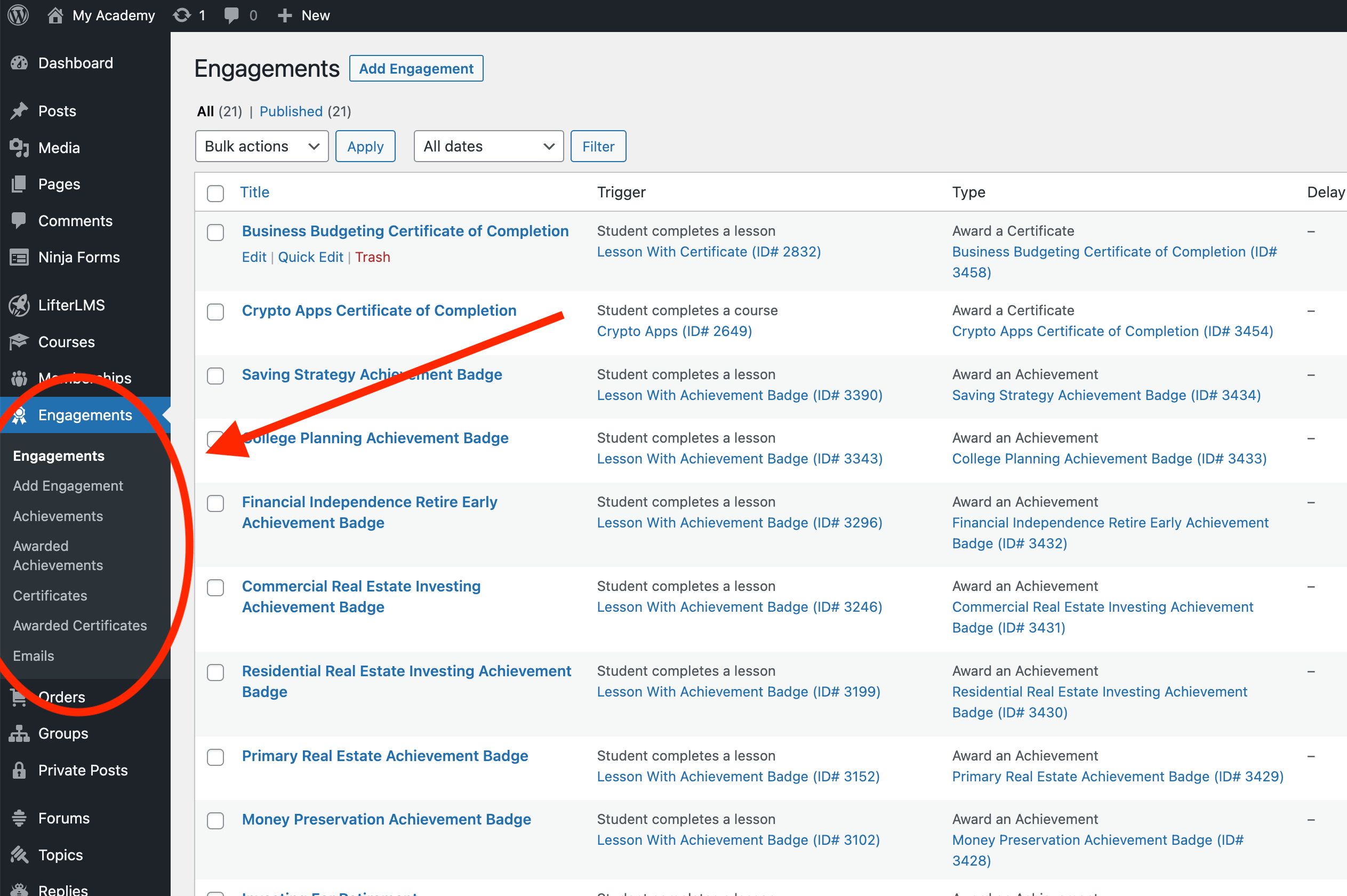 The LifterLMS Certificate system uses the WordPress block editor for all new certificates:
You can also use Merge Codes and Shortcodes in your LifterLMS certificates to pull in user data to be printed.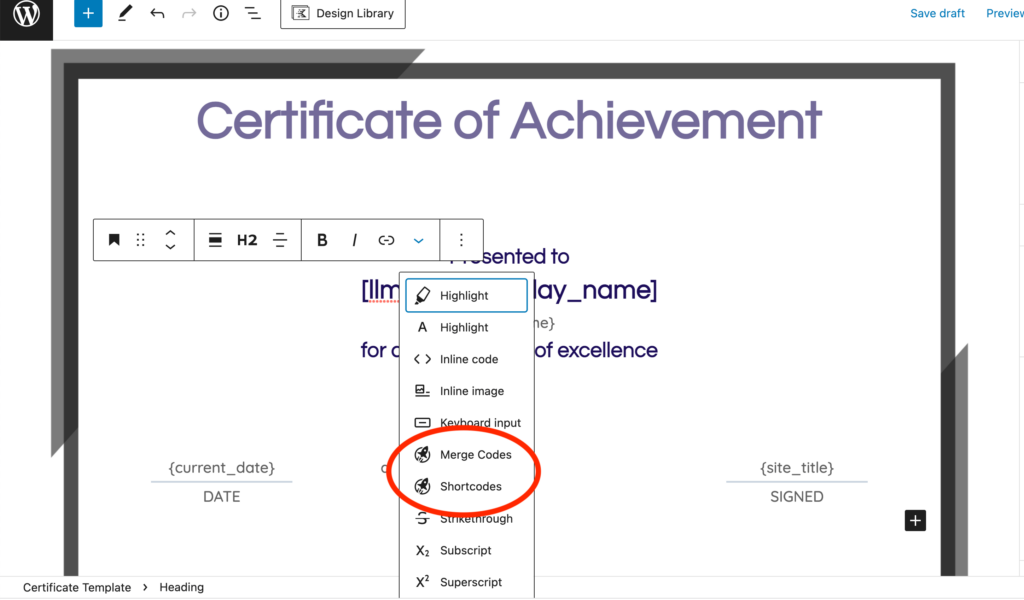 There are also new options for:
Paper size
Orientation (Landscape & Portrait)
Inner Margins
Background Color
Next Sequential ID (used for creating a unique certificate ID for each certificate on your website)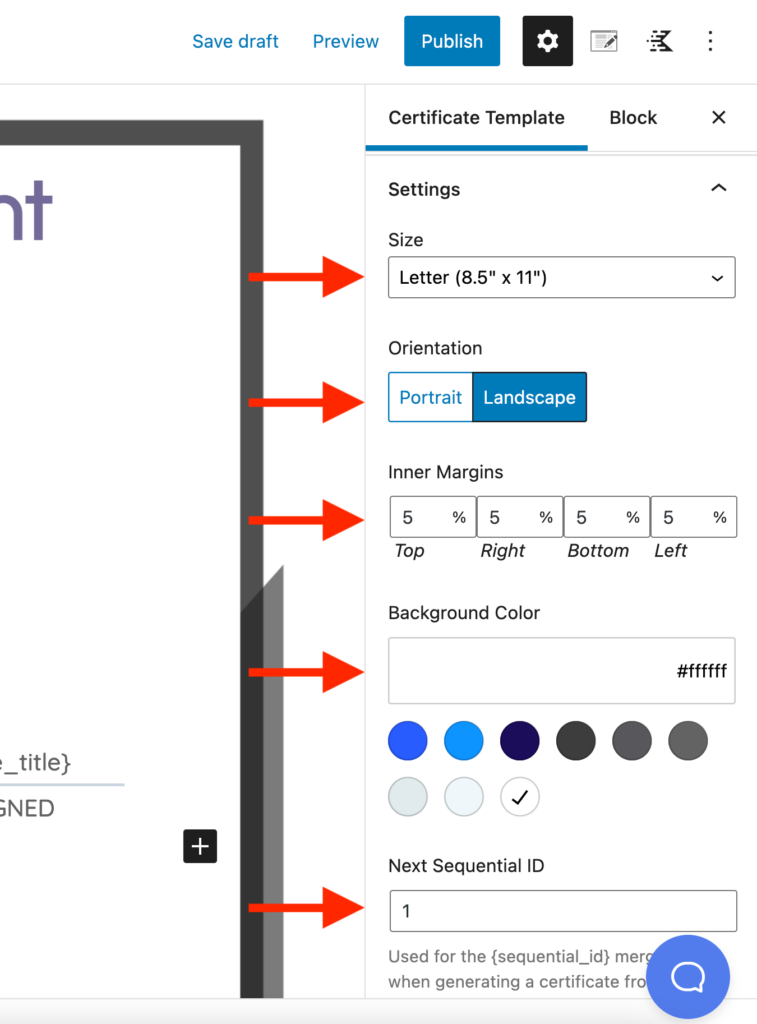 Let us know if you have any questions about LifterLMS 6.0 or any of the certificate and achievement features by contacting us here. We'd be happy to let you know any more specific info for your LifterLMS website.