Distraction Free Learning in the LifterLMS Sky Pilot Theme
Sky Pilot is a full site editor, without any page builder you can design your website with Sky Pilot theme.  It's easy to use. We created this theme to match the WordPress latest version. Now  WordPress has the site editor.
Video Demo
With Sky Pilot theme you can modify everything with some clicks. You can create a simple course with this. For example, if you want to remove header and footer from your lesson page, If so then you can follow the below steps for this:
Delete Header and Footer
Step 1: Navigate to your WordPress Dashboard > Appearance > Editor.
Step 2: Templates > Single Lesson > Click on the "Pen Icon".
Step 3 : Open the list view (Step 1) and this will help you to access all the blocks. For distraction free learning we will remove the Header and Footer from our lesson page. You can select the Header block (Step 2)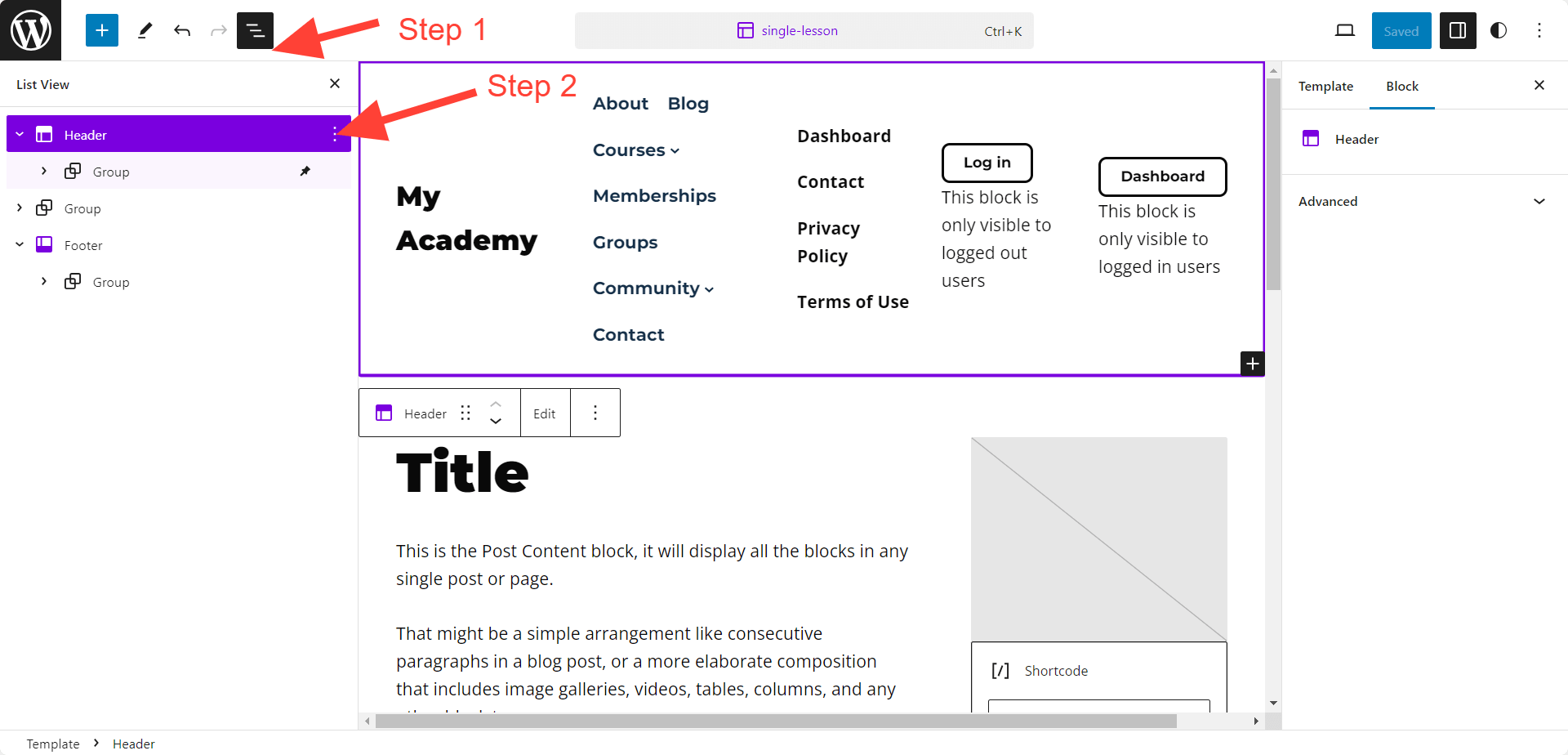 Step 4: Select the Header block 3 dots then > Click on delete > Save. You can follow the same process to delete footer. This will only affect on lesson page.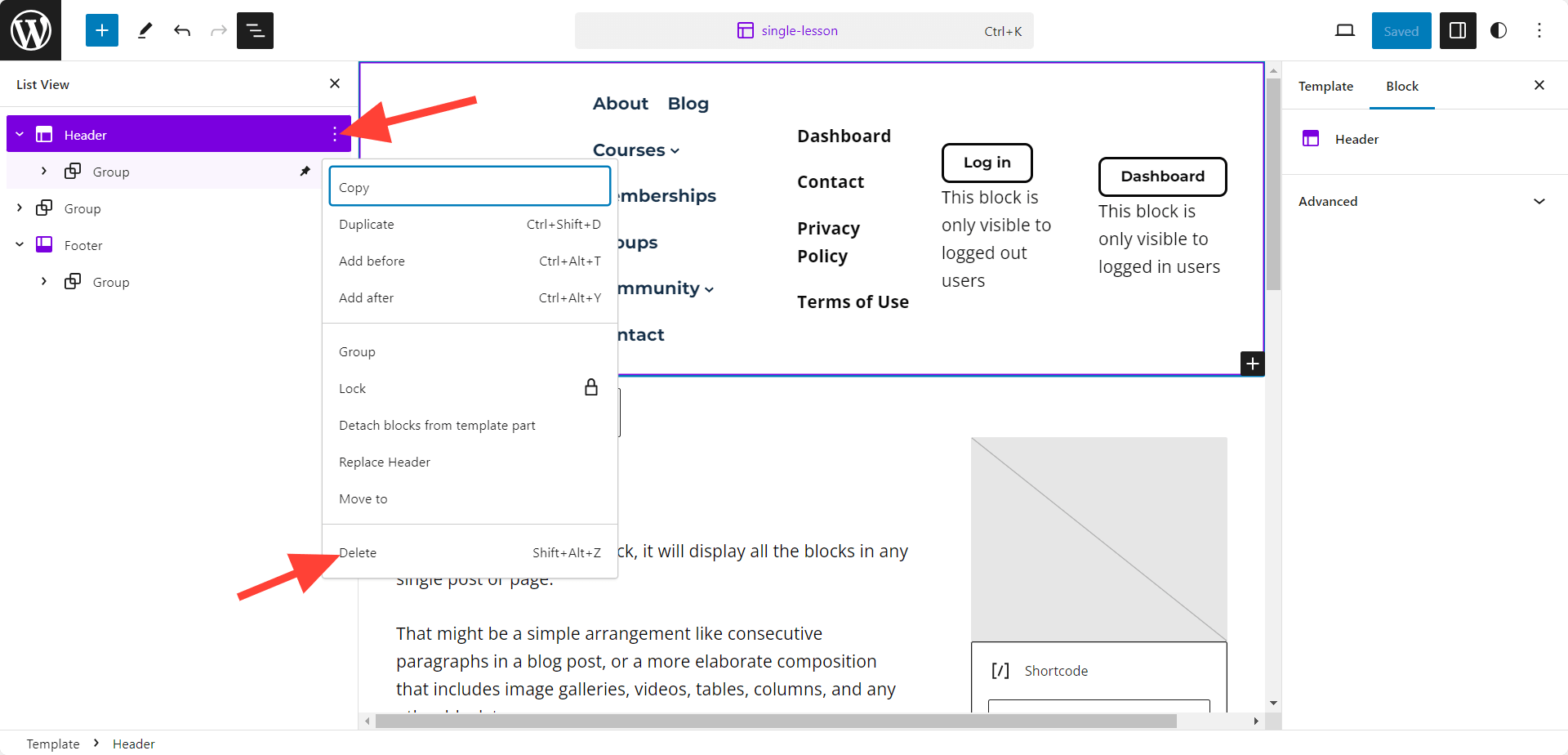 So, if you want to create a simple look for your lesson or course this is the process you can follow. It simple to customize the page.