Recently at LifterLMS we connected our demo courses to our ActiveCampaign CRM with WPFusion.
LifterLMS has it's own email engagement system, but we use ActiveCampaign for CRM and marketing related activities. LifterLMS engagement emails are more for behavior based personalized emails triggered off of user behavior in the LMS. Whereas we use ActiveCampaign for email marketing and customer relationship management (CRM).
How do we use WPFusion?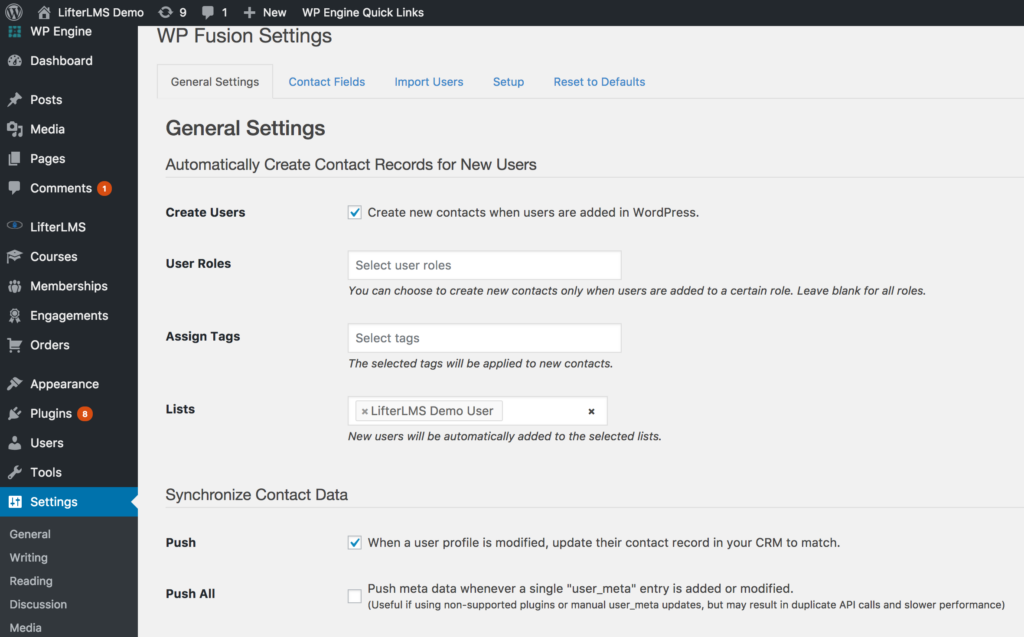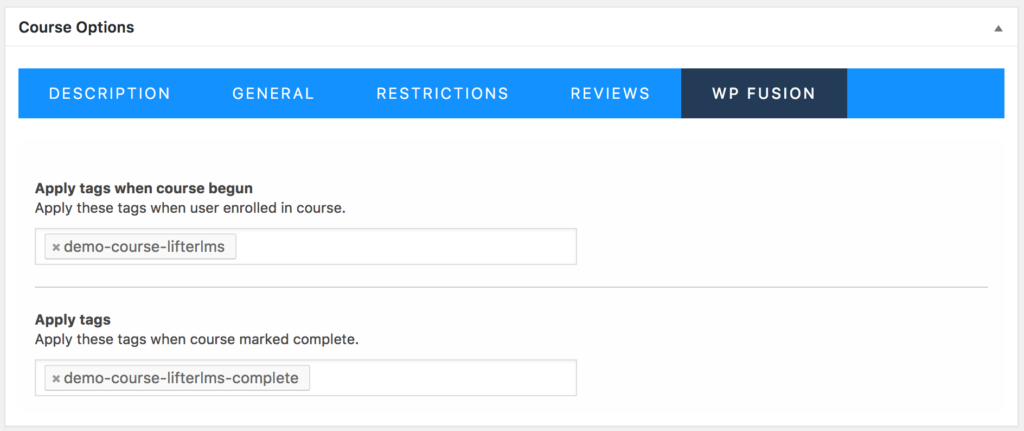 We are just scratching the surface of what's possible with WPFusion. Currently we:
1) Add new users who take any course to a specific list in ActiveCampaign

2) Apply specific tags for each course enrolled in
3) Apply specific tags for each course completed

This way we have an email list of people who have taken action and enrolled in our courses. We can communicate specifically with people in certain courses or all courses. We can even create targeted messages just for people who have completed certain courses or not completed certain courses.
There's so much more you could do with WPFusion and ActiveCampaign. For example you could apply a tag to your database of contacts in ActiveCampaign and instantly create users enrolled in specific courses on your LifterLMS site!
But wait there's more …
WPFusion doesn't just allow you to connect LifterLMS to ActiveCampaign. You could also connect your LifterLMS site to:
Take a look behind the scenes of LifterLMS and WPFusion
I had the pleasure to meet up with WPFusion's creator Jack Arturo and discuss the WPFusion software along with some fun lifestyle fun facts. This is our conversation …
https://www.youtube.com/watch?v=gNQSu-SiglU
Here's what I'd like you to do next …
Click here and explore WPFusion and see if it might be a fit for your email list, marketing, and customer relationship goals.