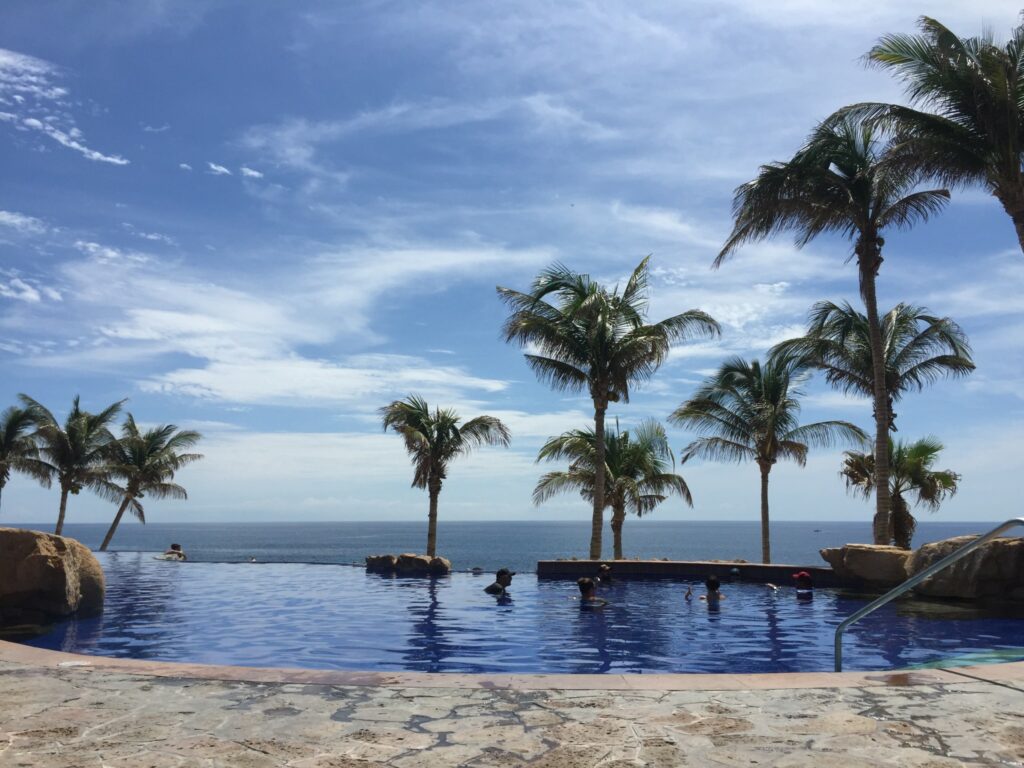 I was winding down after a long day feature planning, handling support, and executing on marketing for our WordPress LMS product, LifterLMS.
It all started with a tweet, that led to a blog post, that led to a marketing page.
It was for a mastermind event called CaboPress, put on by Chris Lema.
I remember standing there looking at the webpage seeing the picture of the beach and the resort. I work standing up, and boy did those poolside chairs overlooking the infinity pool, overlooking the ocean, overlooking the sunset, look appealing.
We see that kind of luxury imagery all the time in advertising and media.
That's not what got me.
I'm a client communicator, a marketer, a strategist, a crafter of messaging, and a leader of teams. That means I have a super sensitive BS meter.
But then it happened.
I love good copywriting. As those of you who appreciate the art of good copywriting can attest, the holy grail of influence started happening to me…
The words on the page came alive and entered into the conversation I was already having in my head.
Finally, I was on the receiving end of that art I do all day at codeBOX for our WordPress LMS clients and LifterLMS customers.
This time the tables were turned, and I was the target.
It was kind of fun actually to be the hunted … to appreciate that experience from the other side, while simultaneously admiring the skill of the marketer.
I'm over simplifying and being dramatic here, because it's obvious Chris cares about much much more than writing copy to sell mastermind tickets.
Chris has given so much to the WordPress community. It's obvious how much he genuinely cares about helping other entrepreneurs grow and helping them create first class products and services.
What It's Like to Work with Chris Lema
You see Chris Lema always resonated with me, even before I first met him in person on a call when we hired him for some 1-on-1 consulting.
I think the main reason I feel virtually simpatico with him is the strategy strength we share. In a popular strength finder test, I tested out at just about a true strategist from the strengths perspective.
I feel we share that strategic element at a deep level. Like Karim Marucchi says, "People don't fully grasp how strategic Chris (Lema) is. I love that about him and count on it all the time."
You know the other thing I relate to Chris on is the obsession with elearning, memberships, selling online courses, business leadership, and the quest for the perfect tools to serve these ends. When I first noticed Chris online and how obsessed he was on these topics, I felt a little less lonely in the world. It's comforting when you discover a fellow person for the first time in a micro-niche who shares not only your passion, but also a similar intensity level.
My obsession (with the help of a great team) evolved into LifterLMS. It's a powerful WordPress LMS plugin that makes it easy to create, sell and protect engaging online courses. The main problems it solves are two-fold.  First LifterLMS makes it so you don't have to string together a frankenstein of plugins to make a paid online course website with WordPress. Second we've taken our experience from Infusionsoft and other marketing automation work to solve what we call "the dirty little secret of membership sites" through built in engagement tools.
I'm so obsessed with democratizing online education with WordPress, I even created a podcast with my business partner Joshua Millage specifically for the WordPress LMS niche called LMScast. As of this writing we're up to 57 episodes.
All this is to say I feel a connection to Chris around a shared interest and commitment to the learning manangement system / membership site space.
So then I heard his voice in my head as I read the words on the CaboPress website:
"Surround Yourself with Help. Everyone has blind spots. But that doesn't mean you have to let them have impact on your business. That's why I created this mastermind retreat – to get you the help, advice and encouragement that you need."
Yeah I could use some help. I'm mature enough to welcome attention on my blind spots. Some encouragement … I could use some of that too.
And then the scalpel came out. Chris touched on the pain points … the opportunity points …
Hiring – What are the red flags to look for?
Culture – How do you shape it? Can you control it?
Clients – How do you define the "perfect" client?
Sales – How do you deal with sales cycles & cashflow?
Talent – How do you do staff retention? Bonuses?
Products – Who manages the roadmap? And how?
Support – Is there a perfect ratio? When do you hire?
Contracts – What parts are you missing in yours?
Sold.
Why I Went to CaboPress with My Business Partner
But dang how much is this thing?
When I saw the price, I thought, well if it's that reasonable and I get solid insight into just one of those pain points I deal with every day, then it's worth every penny.
I called my partner Thomas Levy and the webpage had the exact same effect on him. We were in.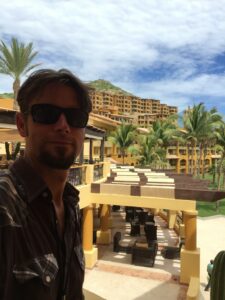 The CaboPress mastermind also looked interesting to us because running a WordPress agency & WordPress product business, leading a remote team with business partners, employees, customers, and clients all over the world can be isolating.
You see back in 2008 I started experimenting with WordPress, web development, marketing, info products, startups, and making internet friends as a side hobby. I was doing all this while having a successful career managing a remote helicopter supported dog sled tour business in Alaska. Even after I transitioned to my own business in this remote web agency and product space, I continued to live close to the wilderness and still do here in Northwest Montana.
To put it plainly, my friends and family have always had little to no idea what I actually do in my business.
I had never been to a WordCamp or other WordPress business event.
So CaboPress also became that opportunity for me to meet this tribe of like minds for the first time in person.
What Happened in CaboPress Stays in CaboPress and Why You Should Go
CaboPress is a mastermind event. It's an opportunity to temporarily join what I call the hive mind.
The people were so awesome. And I mean that in a business experience, fun, geeky, wickedly intelligent, funny, and friendly kind of way.
To get the most out of a mastermind, you need to share. You need to be vulnerable. You need to be open. You need to listen to where others are stuck and share your experience.
As an example it was refreshing to sit around a breakfast table with my group and spend an hour sharing and learning from eachother about how to provide the best possible customer support for our plugin businesses. Support quality is very important to us at LifterLMS. Where else could you spend that much time at breakfast talking about help desk software, HR, and customer satisfaction metrics?
I was very satisfied with the openness, the mix of fun, the mix of downtime for further reflection, the time to just experience the vacation swimming in the ocean and getting out on the town.
Was CaboPress worth the money? Did I get 10 times the value for my WordPress LMS business, LifterLMS?
No.
I think I got more.
But the last point I'll make here relates to one word in the previous sentence.
I said I think I got more.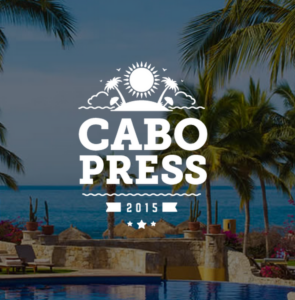 The people of CaboPress are survivors. They are fighters. They are not brand new to entrepreneurship. They know how to roll up the sleeves and get to work and build a product or agency business. They know how to discover value, how to create a vision, how to build a team, how to serve others. They are action takers and leaders.
I said I think I got more than 10X the value because now my team and I have a bunch of work to do to implement everything we got from the experience.
Ask me in 6 months. Ask me in a year.
Keep an eye on LifterLMS and see what happens. Watch how many more people we reach. See how our work empowers education entrepreneurs around the world to build high impact businesses.
Maybe it will be 10X. Maybe it will be 100X the impact.
I can guarantee you this … There will be future success that I will trace back to a lunch conversation, to a discussion in the pool, to a relationship that was formed at CaboPress.
Thank you Chris, and thank you everyone that came together to make CaboPress happen.
Before You Go I Want to Give You a Gift
CaboPress left me with some big questions about my business and work with online education.
Yes it is true that we create and sell a WordPress LMS plugin called LifterLMS. But it is only a powerful tool serving something bigger.
It serves a vision where you and all people have the ability to share your greatest gifts, talents, and wisdom with the world at scale and build a business around that.
It's disappointing to see people leave this life with trapped potential that never made it out and could have helped many others.
It doesn't have to be like that. Sometimes starting an online course and gaining the initial momentum is difficult.
CaboPress helped me ask better questions about my business. I'm so grateful for that and hope to see you at the next CaboPress event.