First of all, thank you everyone for all of the support and amazing feedback! This is exactly what we needed. A great community of people who are willing to take the extra time to tell us what they need.
LifterLMS version 1.0.3 was released today. If you have the plugin installed and activated you can now install the update. There are some minor and major changes in this version.
Sidebar Support
From the forums, we got a lot of requests to add sidebar functionality. We listened. In the updated version you will find that Courses and Lessons now support sidebars. We will be rolling out the custom course and lesson sidebar widgets in future releases.
Better Template Support
Thank you to everyone who gave us feedback on how LifterLMS integrated into their themes. Version 1.0.3 has a major theme overhaul and now supports ALL well-coded WordPress themes. We sent LifterLMS through the wringer this past week in an effort to provide maximum theme support. We are proud to say that as of version 1.0.3 LifterLMS looks great on every theme we threw at it.
Theme Recommendations
We have received a lot of questions regarding theme recommendations. We decided to take on the task of trying out a number of themes so we can give out some recommendations.
First, a word about themes. When searching for a theme what you should really be looking for is something that matches the look and feel you want. Worrying about whether or not LifterLMS is going to be compatible or look good on the theme without major development work shouldn't be your concern. We are striving for maximum theme support but there will always be a few themes out there that just don't like LifterLMS. If you do encounter one of these themes, please tell us in our forums so we can learn how to make LifterLMS even more compatible.
Learning Management Themes such as Academy or WPLMS is never going to work with LifterLMS. That's ok. Academy and WPLMS are themes with similar functionality built into them. They are single-purpose themes and are not designed to work with plugins such as LifterLMS.
The Recommendation List:
Ok, here it is. This is not an exhaustive list or a "best of" list. The themes below have been tested on LifterLMS and we think they look great with little to no tweaking.
Free Themes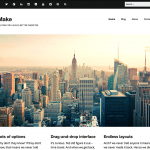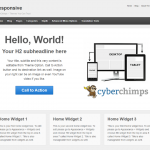 Make is amazing. It's a drag-and-drop page builder. Make has flexible customization features and a powerful drag-and-drop page builder make designing your site simple. Make and LifterLMS look great together without making any changes but the full feature page builder gives you a lot of options for customization.

Responsive has been around for a long time. It's a great free theme that gives you a simple canvas that is proven to look great on all devices. It does not have quite the feature list of Make or Moesia but it's a great starter theme if you plan on doing your own design.

If you plan on using WooCommerce to sell your courses or memberships Wootique is a free theme available from WooThemes that has built in support for WooCommerce.

Paid Themes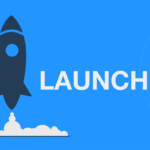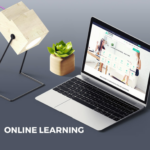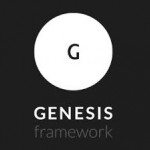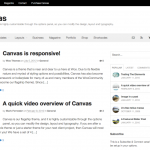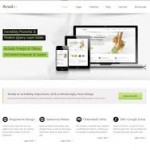 The team who makes and continues to improve the LifterLMS plugin is the same team behind the LifterLMS LaunchPad theme. It enables you to modify the design, layout, and typography of your online courses website. If you want a highly customizable theme, LifterLMS LaunchPad is definitely for you.
Michigan Learning Suite is a powerful Learning Management System for WordPress. It is an e-learning and education WordPress theme which is made for an LMS, Training Center, College, Academy, University, Primary School, High school, and Kindergarten with the ability to create and sell courses. This is a theme made by Webnus, and it is designed to integrate with LifterLMS.


It's no mystery why we love the Genesis framework. It's amazing. Genesis is a well built framework. The Genesis marketplace offers a theme for everyone. We highly recommend that if you want a theme that has a solid foundation and will work well with nearly everything get Genesis.

WooCanvas is amazing. It's especially amazing if you plan on using WooCommerce. Canvas offers everything you need for site layout configurations. I have seen large sites go live with 0 custom development using this theme.

Avada is available on ThemeForest. It boasts to be the #1 selling WordPress theme. It looks great, has a kitchen sink of features, and works perfectly with LifterLMS.

Tell us what themes you're using with LifterLMS!